THE PROSCENIUM IN ROCKWELL MAKATI

Rockwell Land raises the modern standards of quality living in the metropolis yet again with The Proscenium at Rockwell. Designed by world-famous architect Carlos Ott, whose masterworks include the Opéra de la Bastille in Paris, it stands at the pinnacle of high-end residential architectural design.

Located in Rockwell Center, Makati, the Proscenium condominiums give new meaning to a life of comfort and sophistication. It has five towers (Kirov, Sakura, Lincoln, Lorraine ane The Proscenium Residences) that house different spaces to match any kind of lifestyle. And with luxuries such as state-of-the-art amenities, posh retail establishments, and a world-class Performing Arts Theater, you can have the privilege of choosing from a diverse set of leisure options every single day.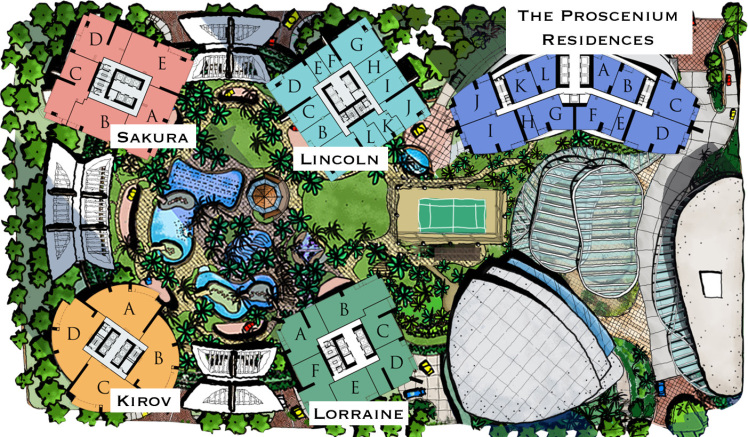 MAKATI REAL ESTATE CONDOMINIUM

Elevate your lifestyle to even greater heights at The Proscenium at Rockwell.

Located in Rockwell Center, our new addition to the Makati skyline and real estate scene is a prime spot for city living. With shops and boutiques conveniently located within the property, every member of our exclusive community can fulfill their everyday necessities just by stepping outside their homes.

The Proscenium is just a stone's throw away from surrounding business districts and commercial centers, making getting around town easy and providing you a wide variety of options.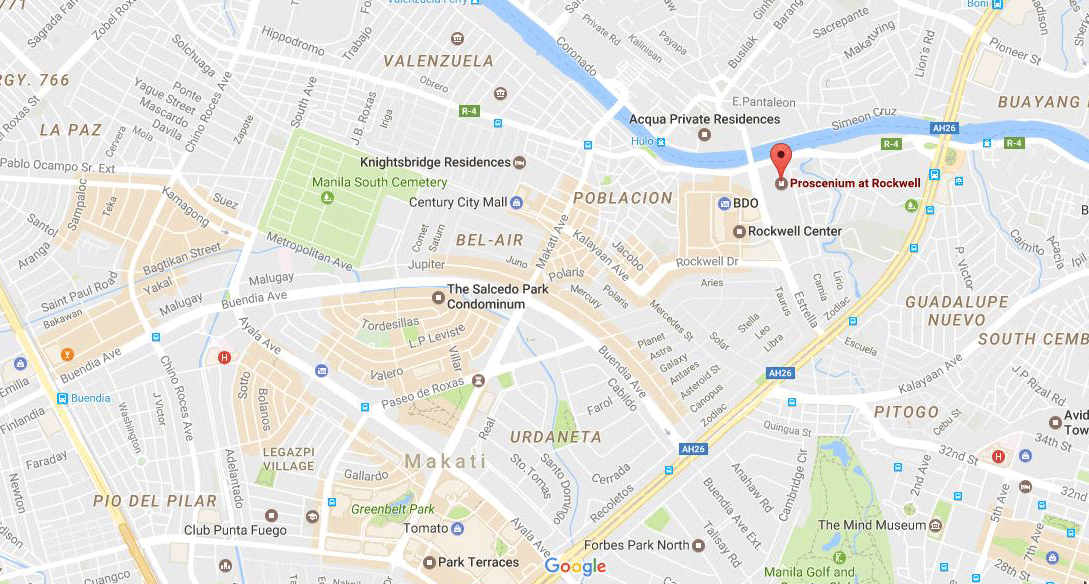 AMENITIES

World-class amenities await just outside one's door at the Proscenium. Sprawling to almost a hectare in size, the Proscenium's Amenity Deck will be home to beautifully manicured gardens, a grand lawn, an outdoor tennis court, jogging paths and swimming pools that include a splash pad and floating river, plus so much more.

Located at the fifth floor, residents can enjoy a breezy view of the city while unwinding in any of our well-appointed cabanas and gazebos.

The Proscenium at Rockwell also offers exceptional indoor amenities that include fully equipped gyms, a library, day care center for your little ones, elegant multi-use function rooms, and even a business center for all your professional needs. The Proscenium's low density population will guarantee utmost privacy and exclusivity.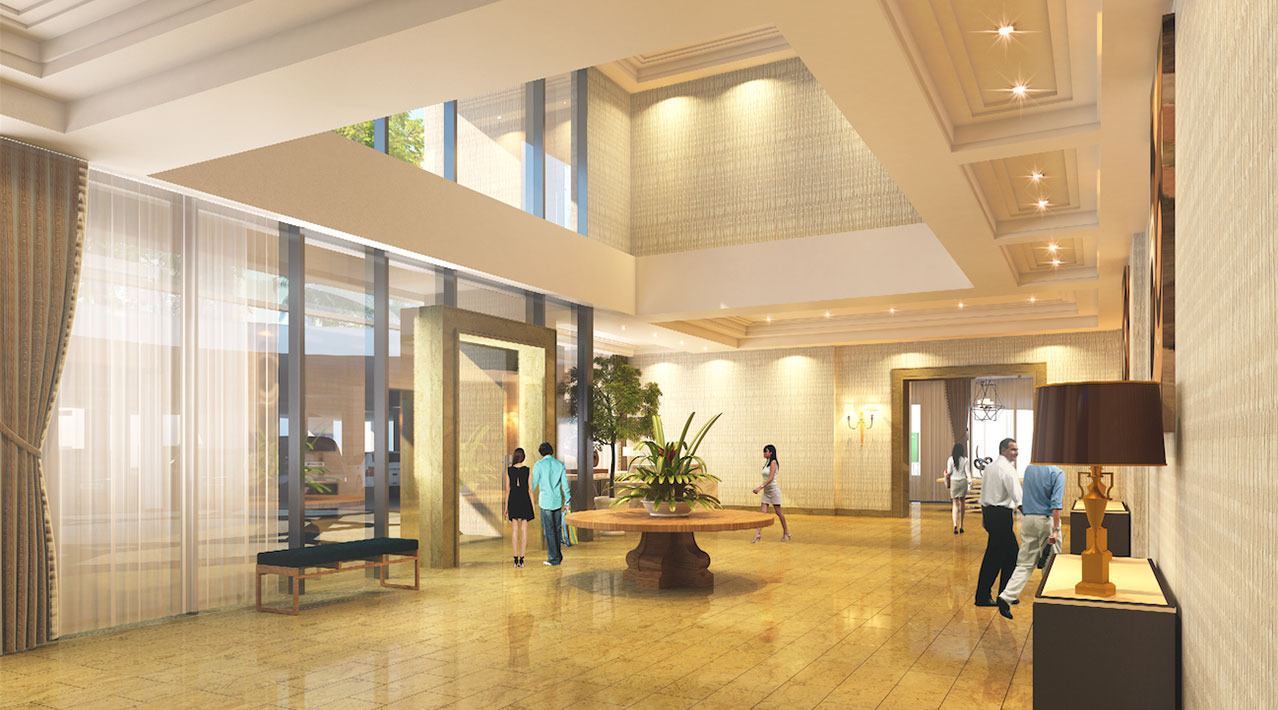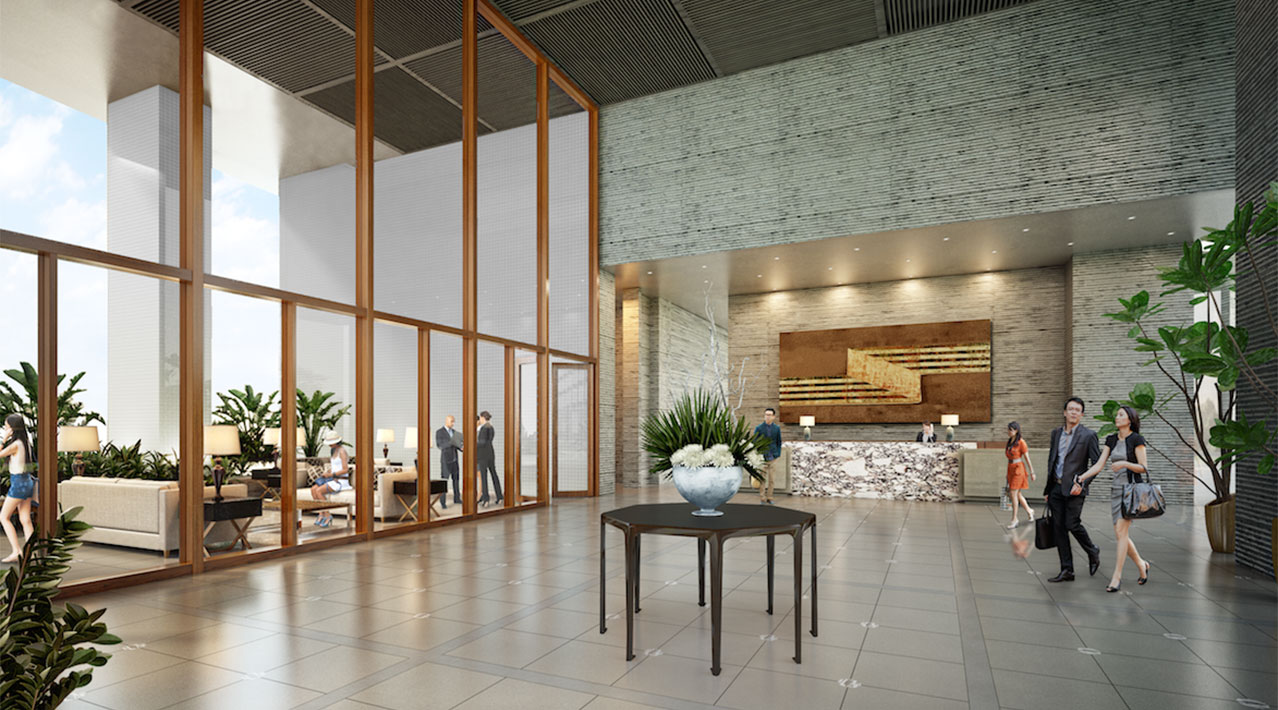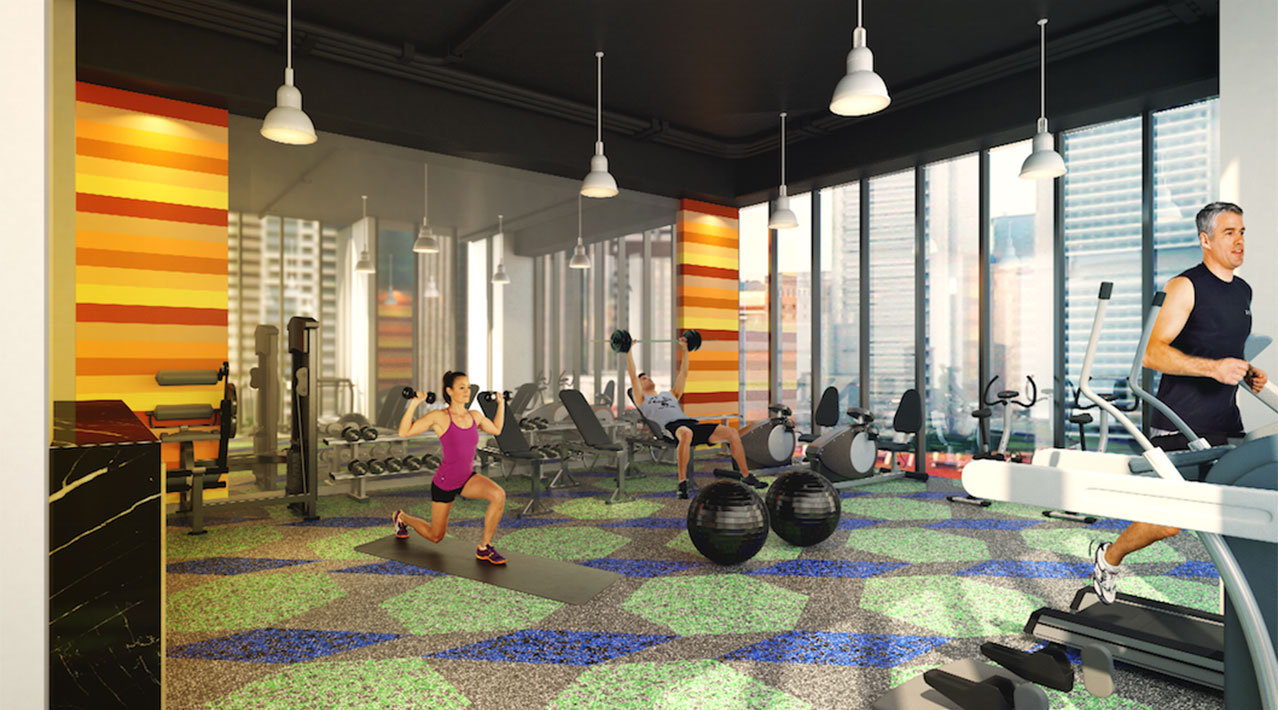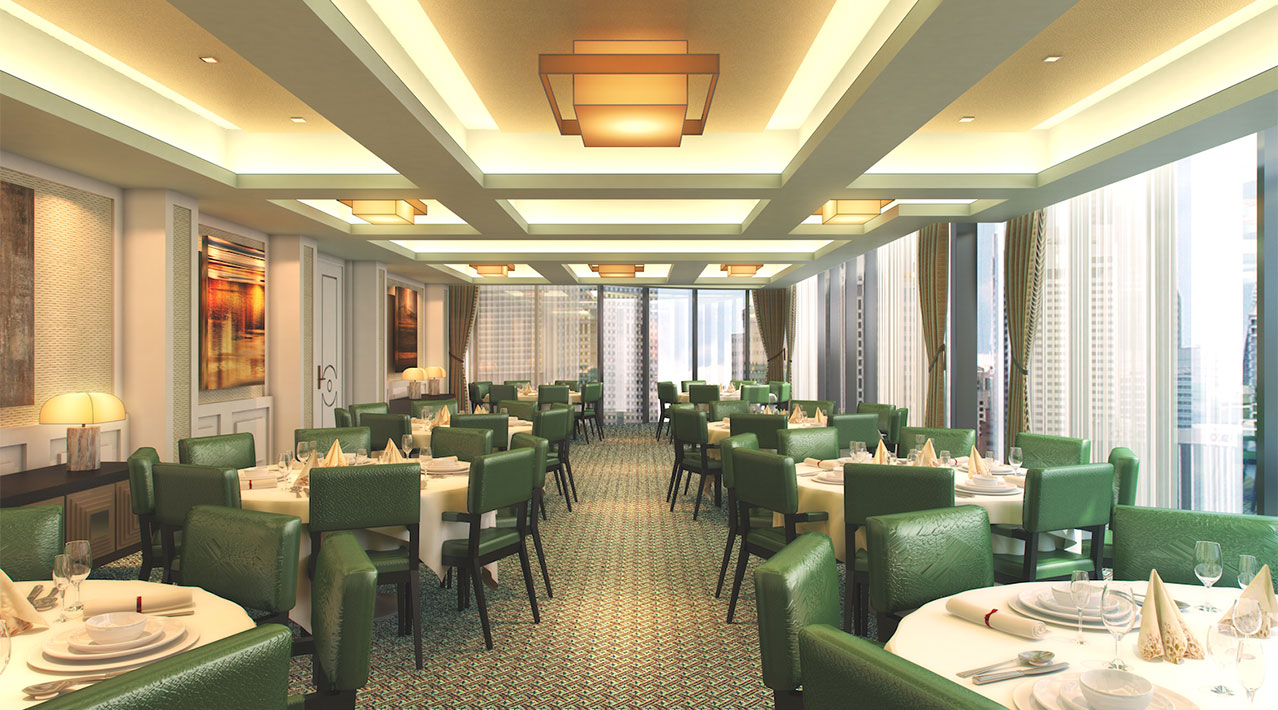 PERFORMING ARTS THEATER

The Performing Arts Theatre cultivates one's love for culture and the arts as it completes the 3.6 hectare property and serves as the inspiration for the property`s name.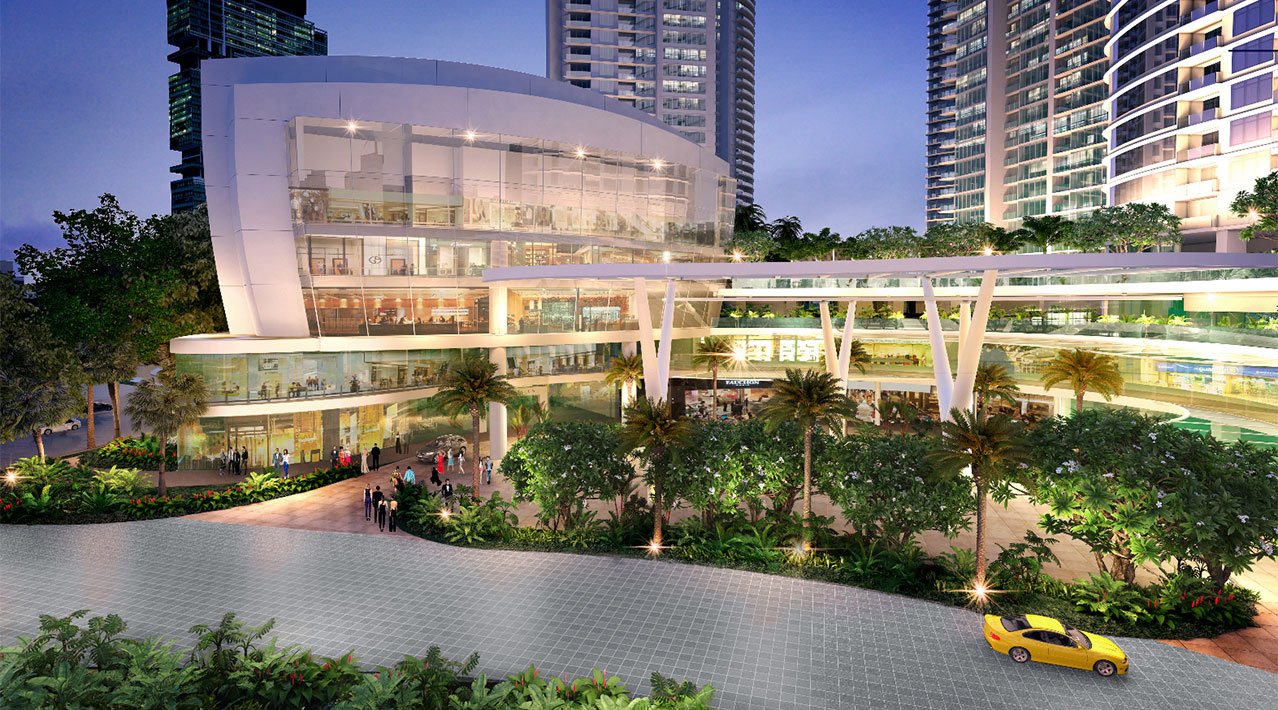 KIROV

The 56-storey Kirov is designed for privacy and exclusivity. Featuring only 2-4 units per floor, the Kirov will house a total of 178 units. Of these, 18 will be three-bedroom penthouses while 6 will be four-bedroom penthouses, each with a spacious den. The remaining 154 units will have three bedrooms.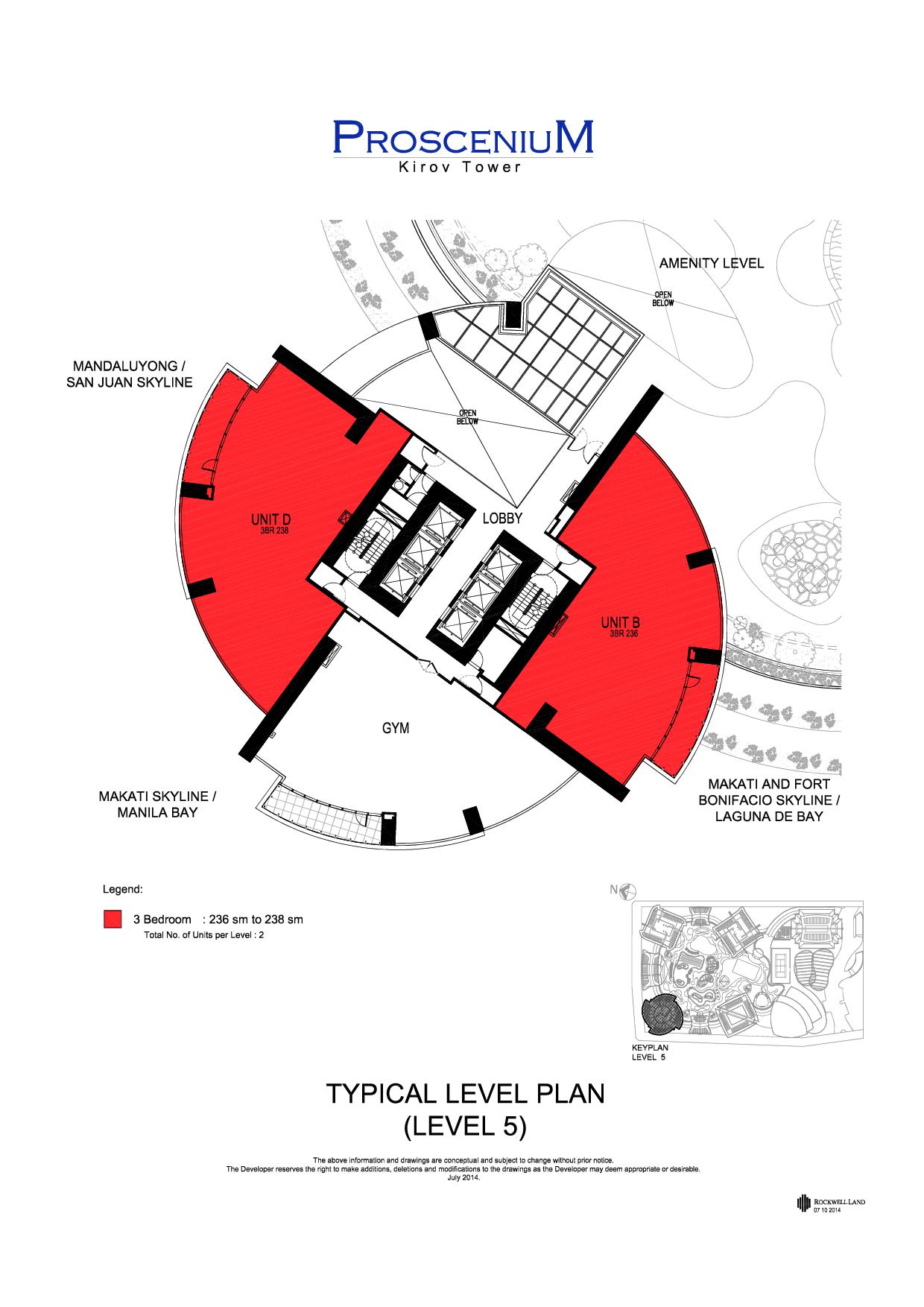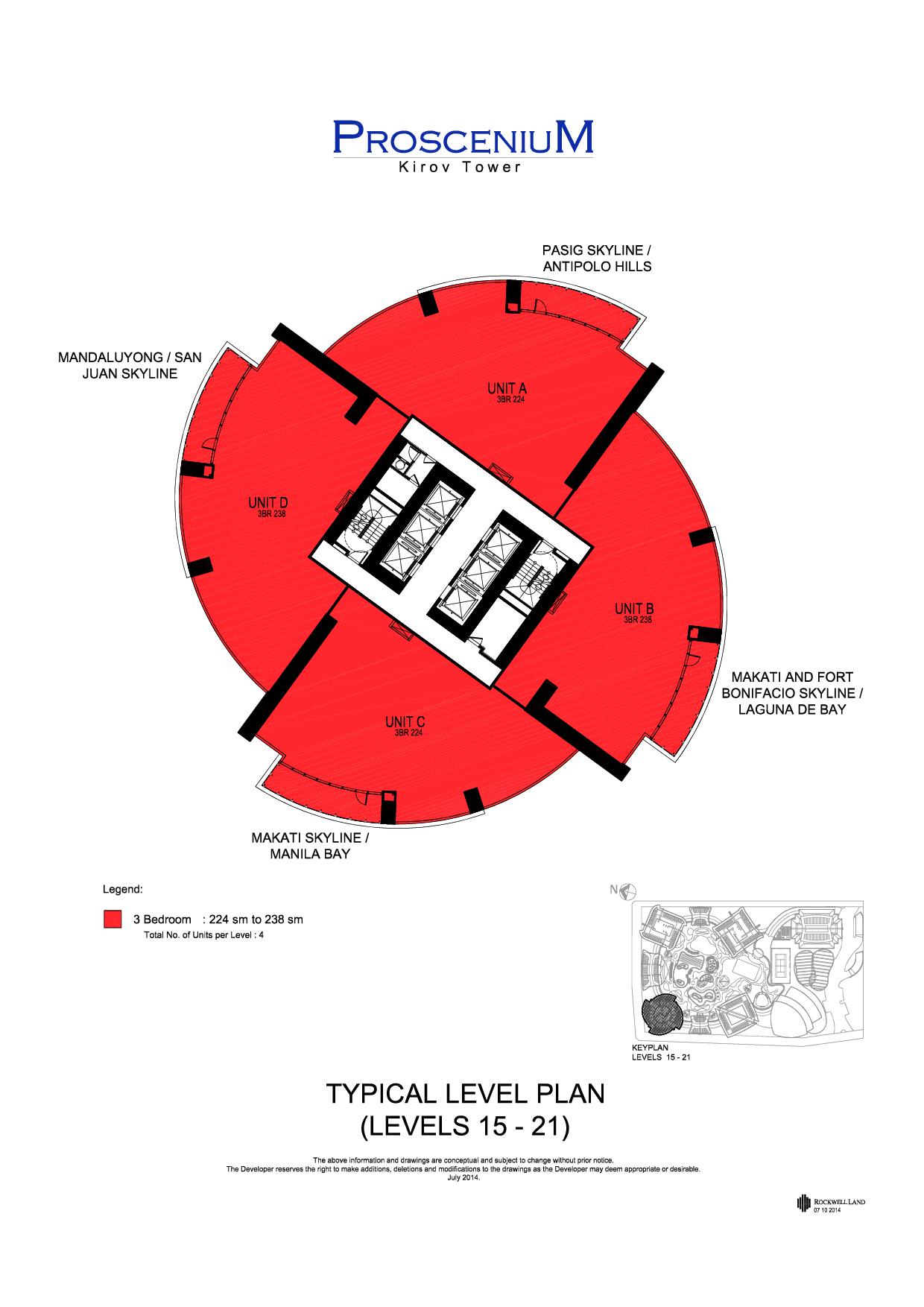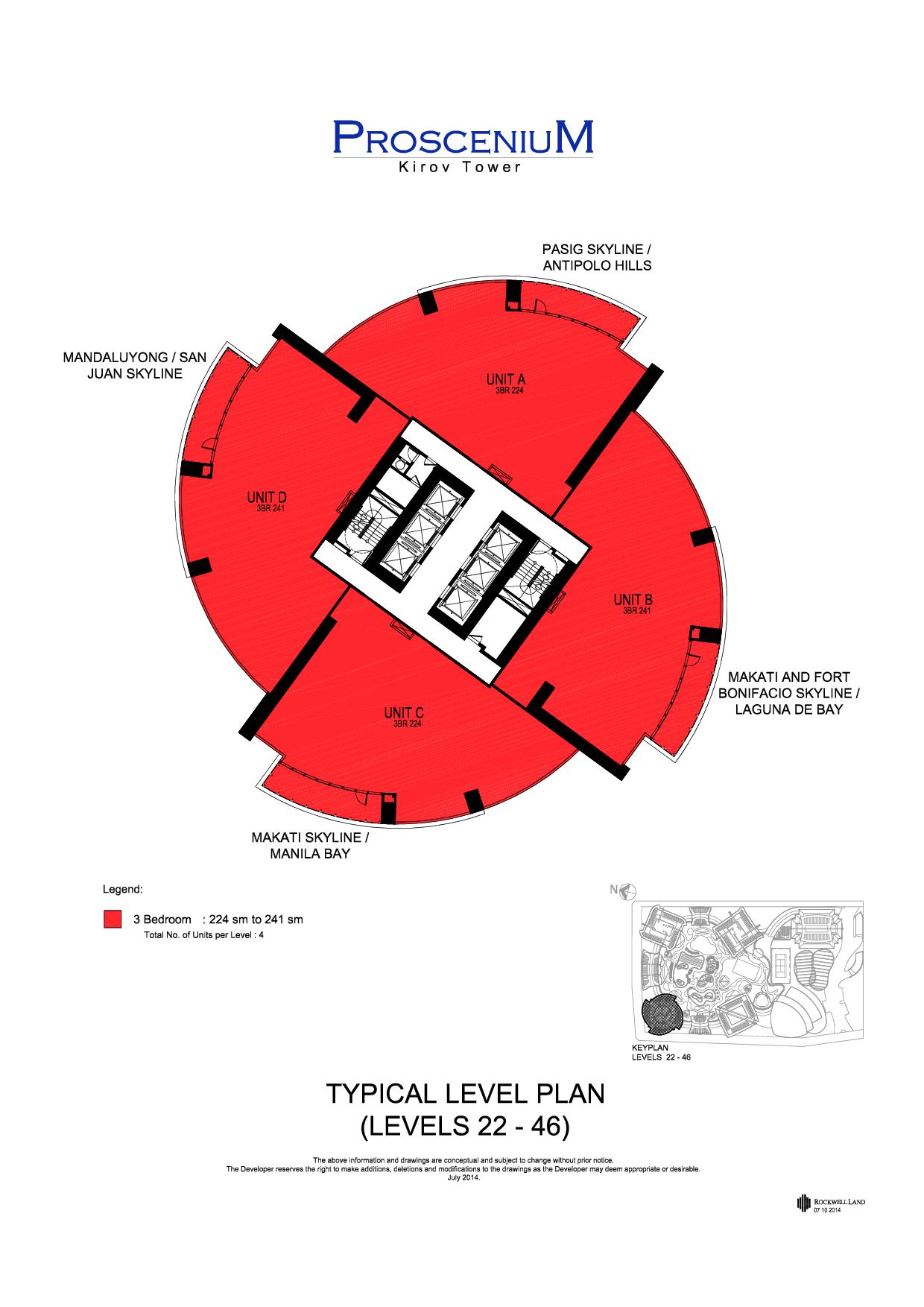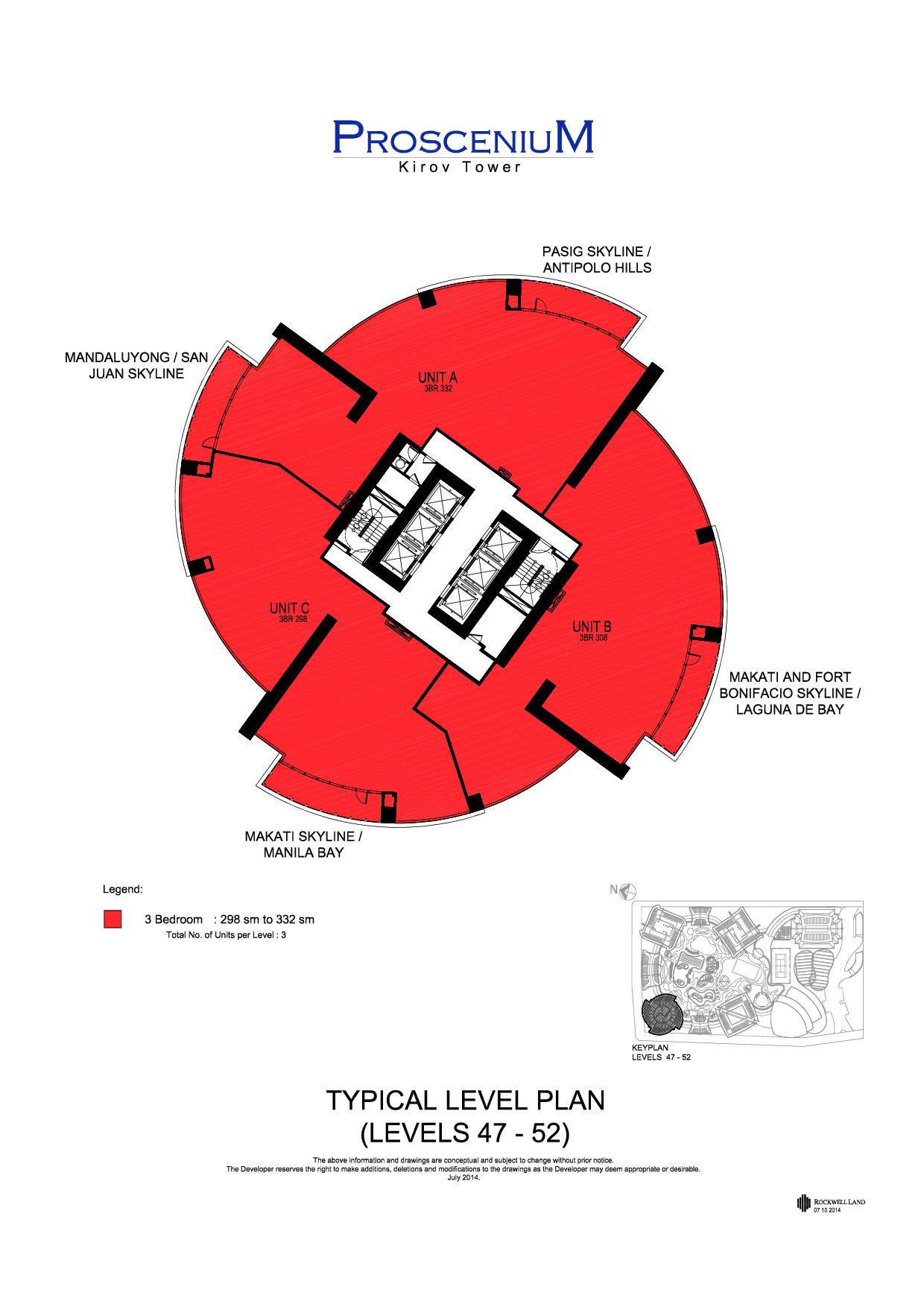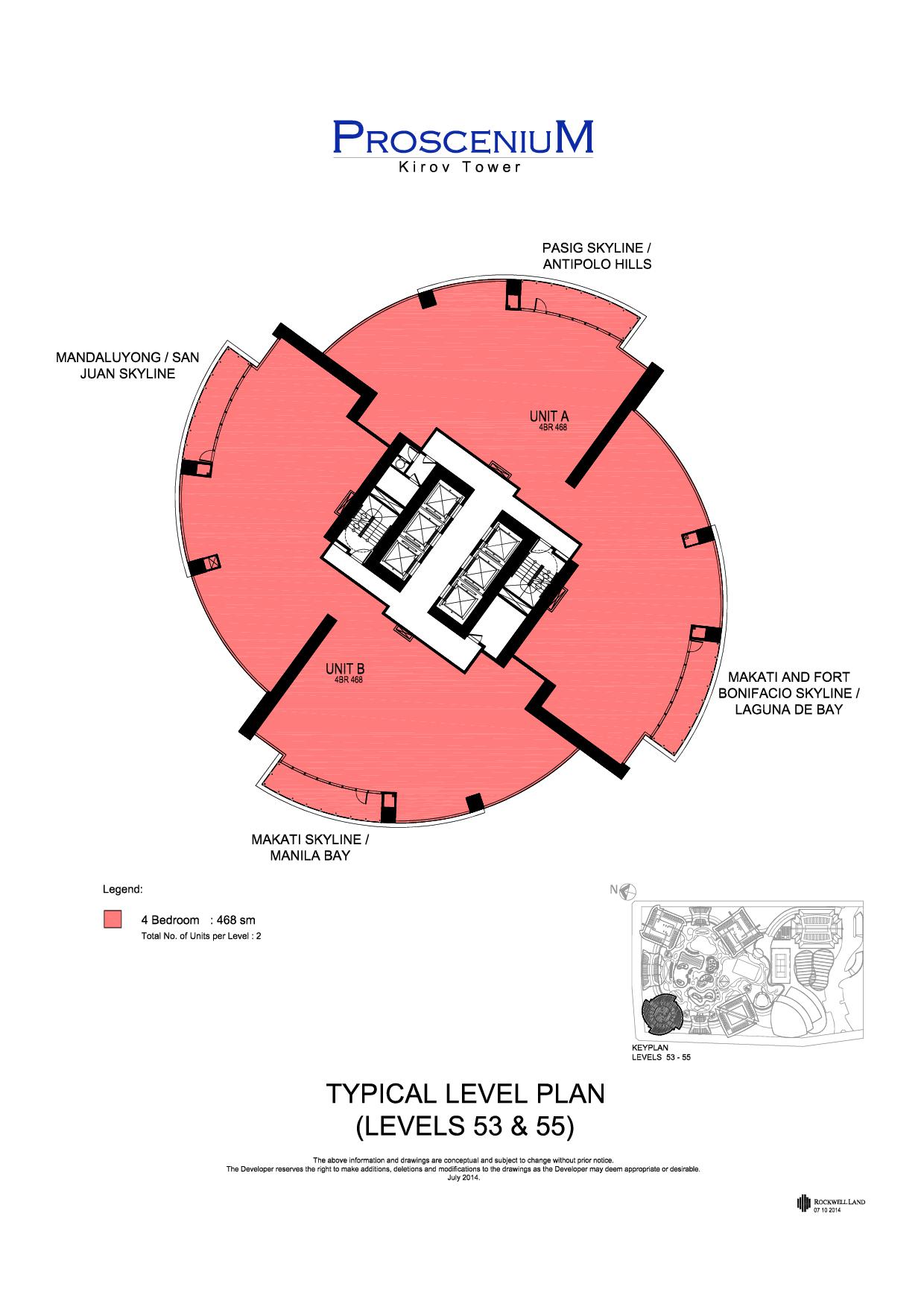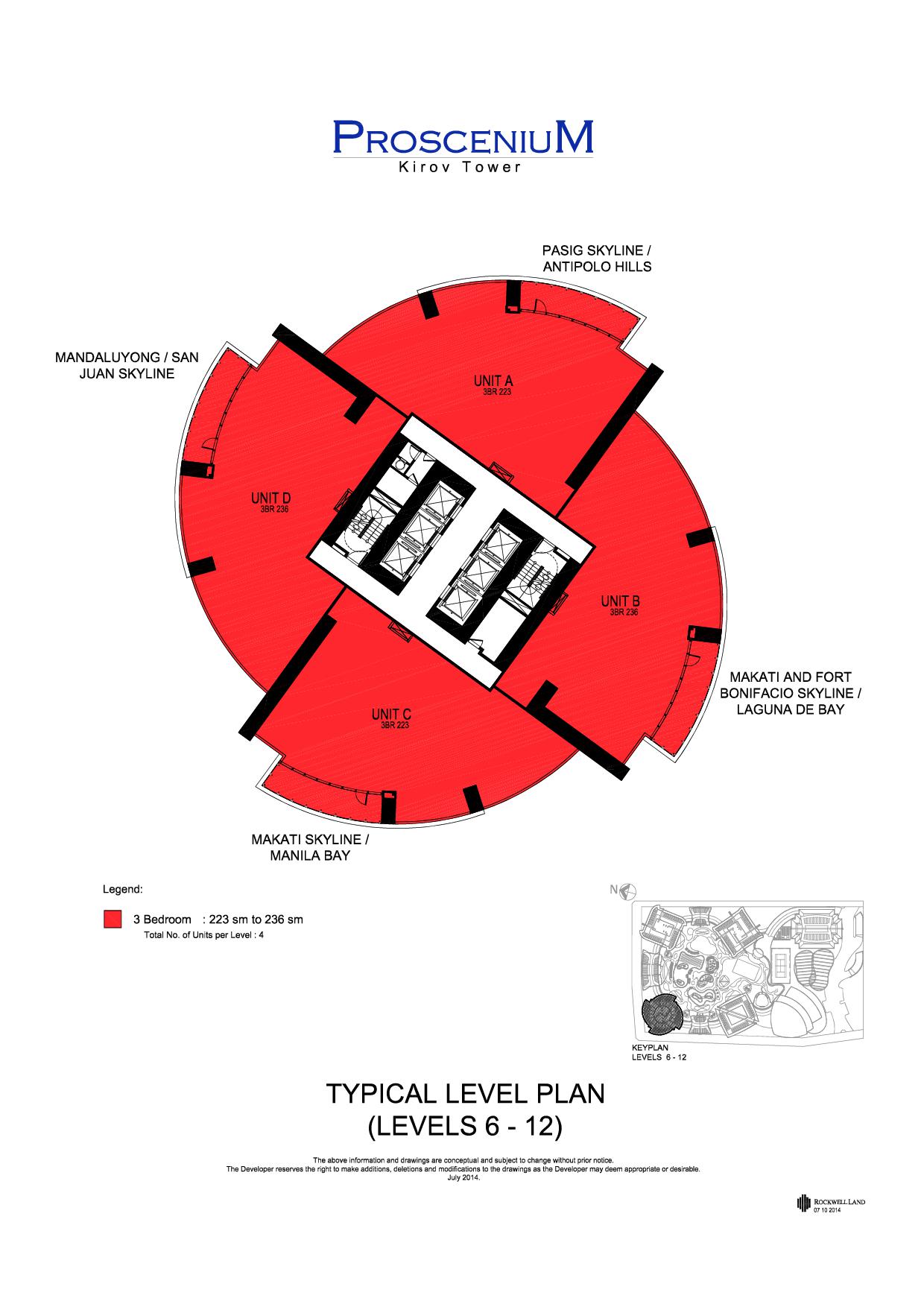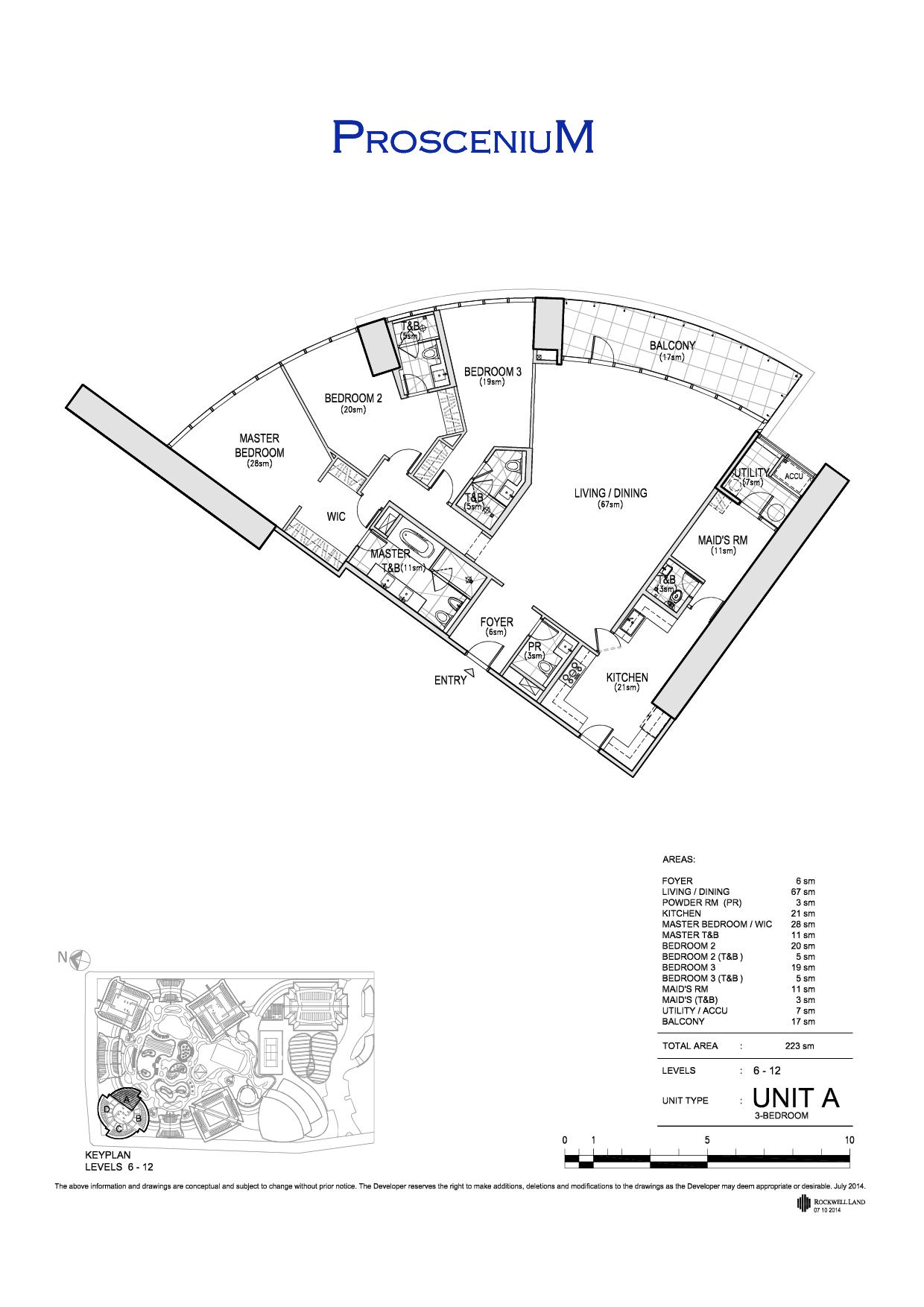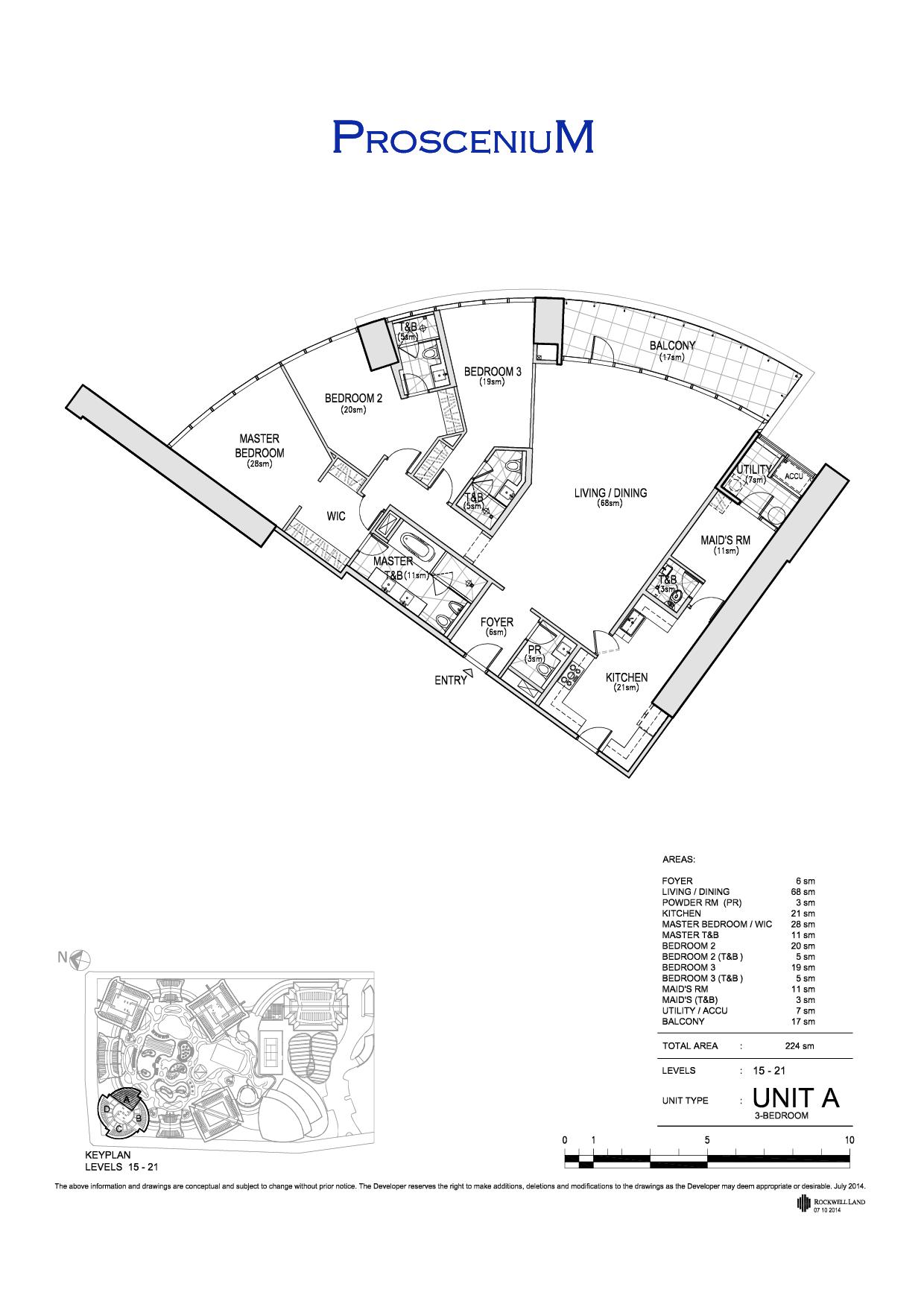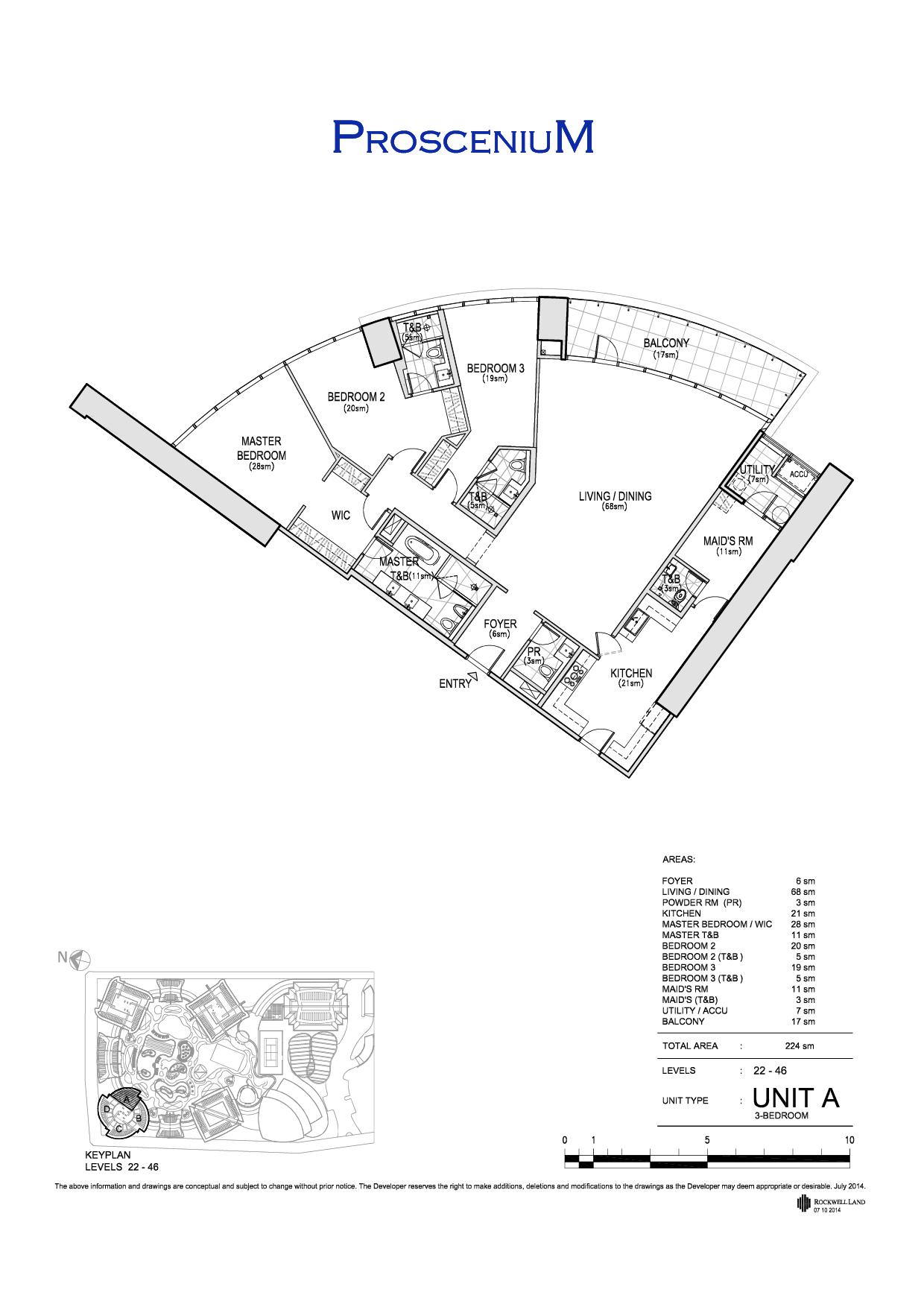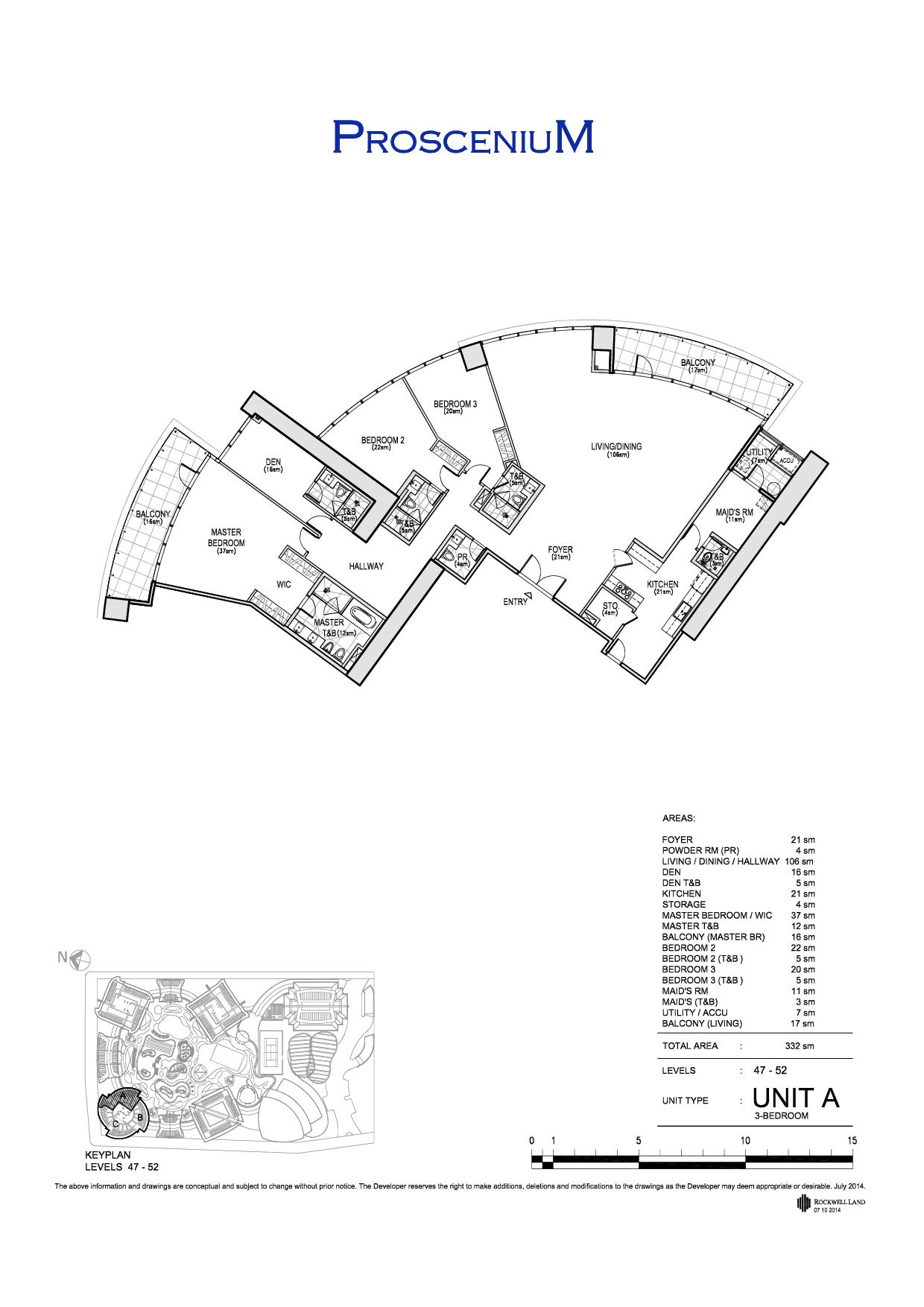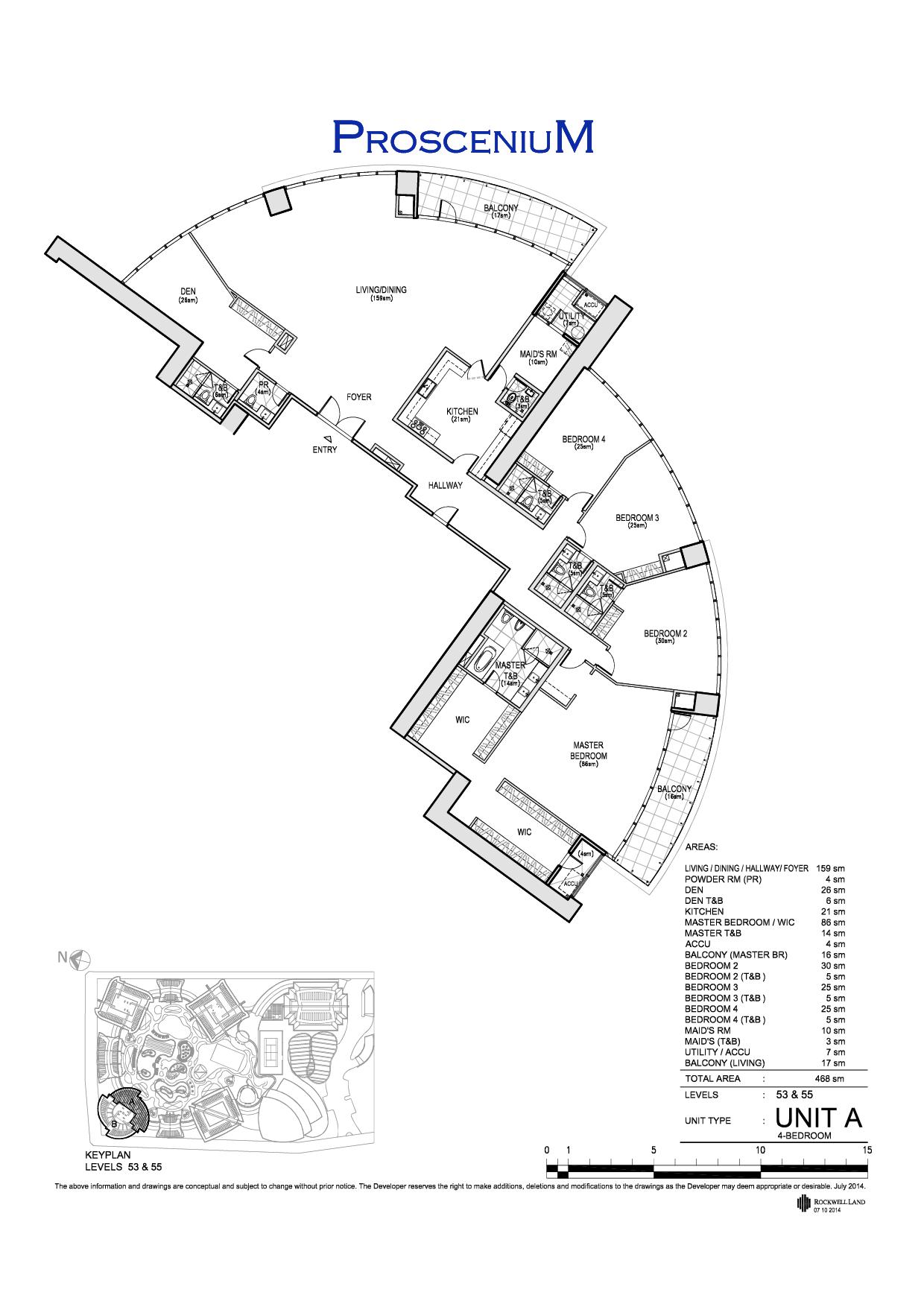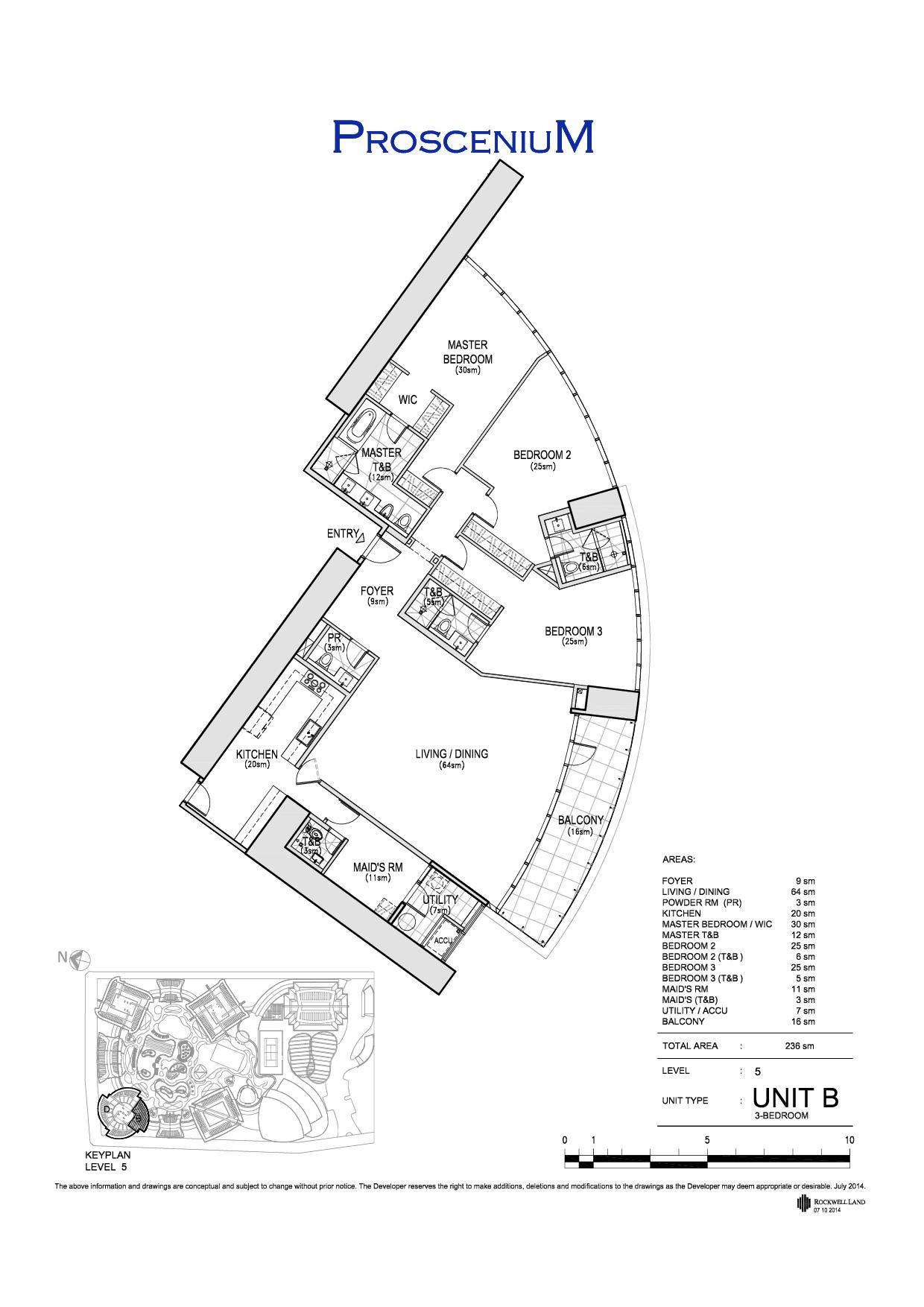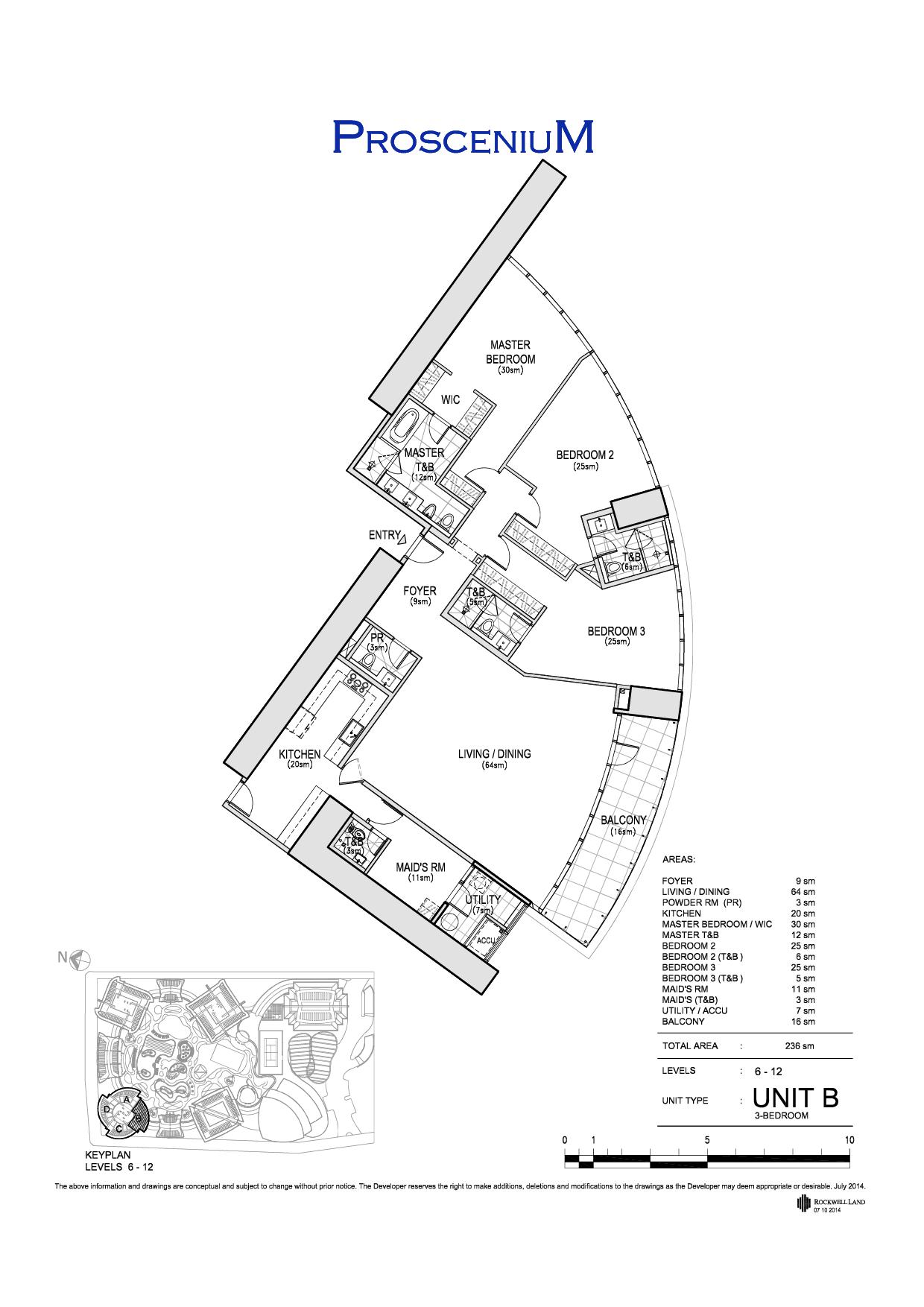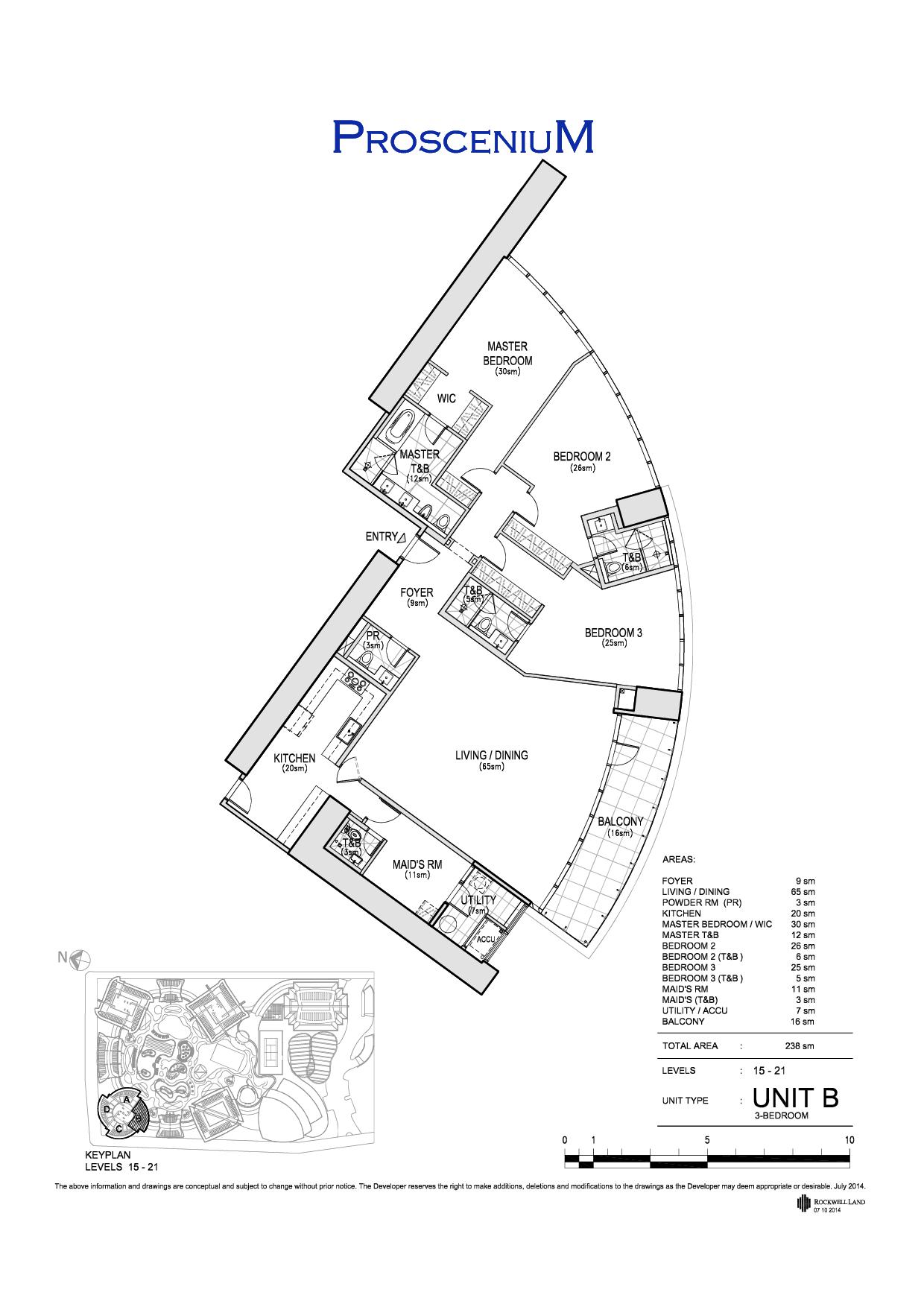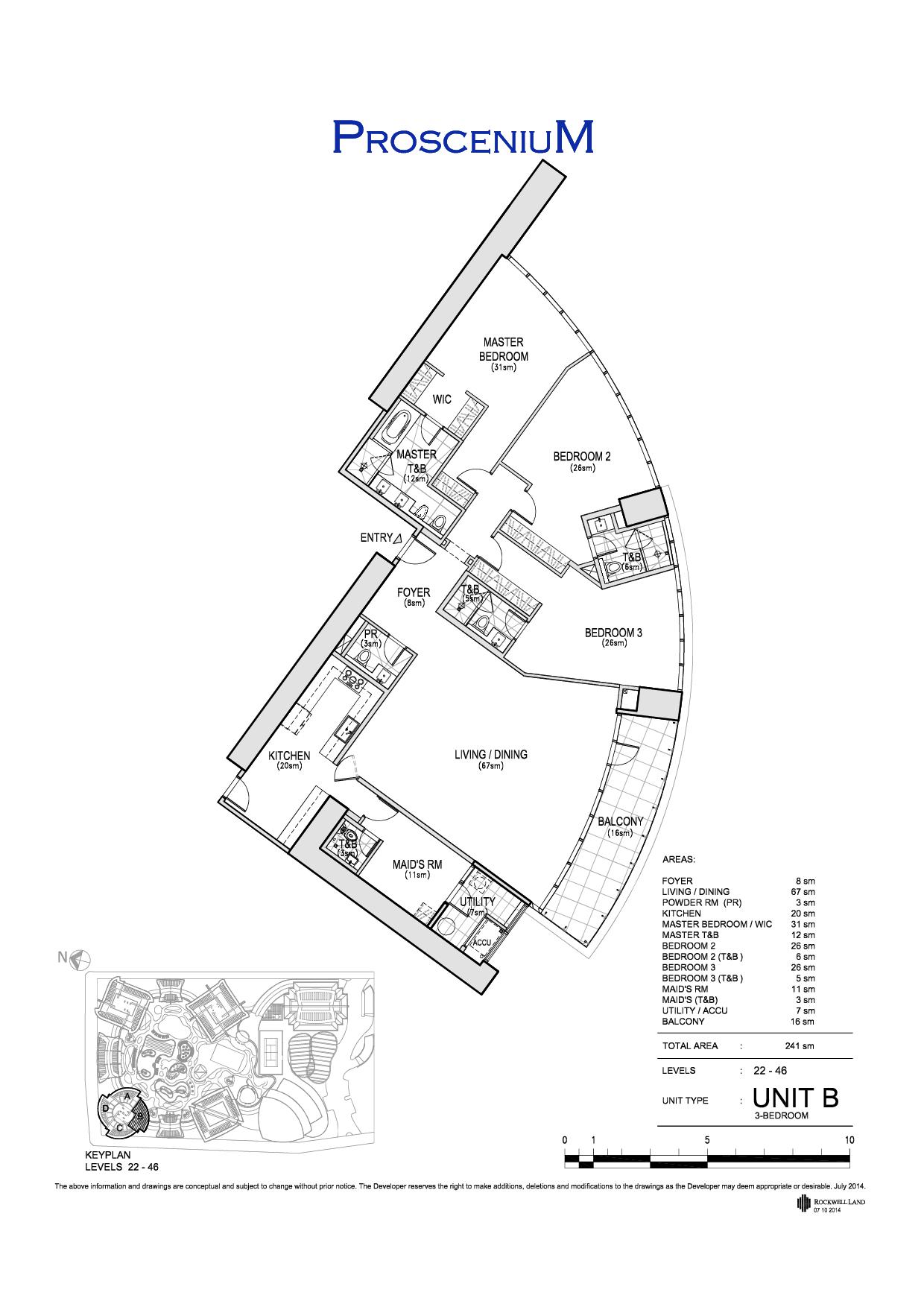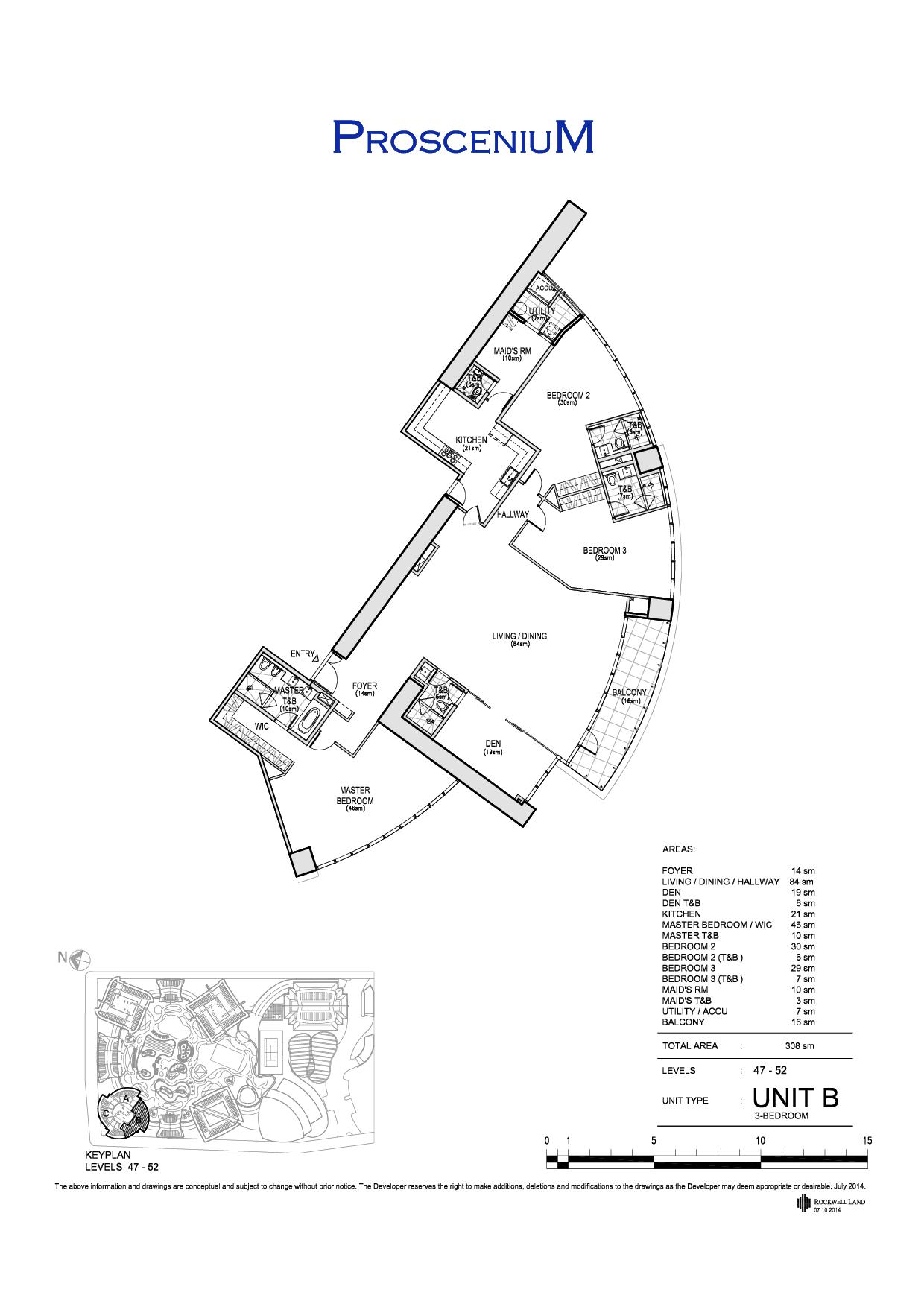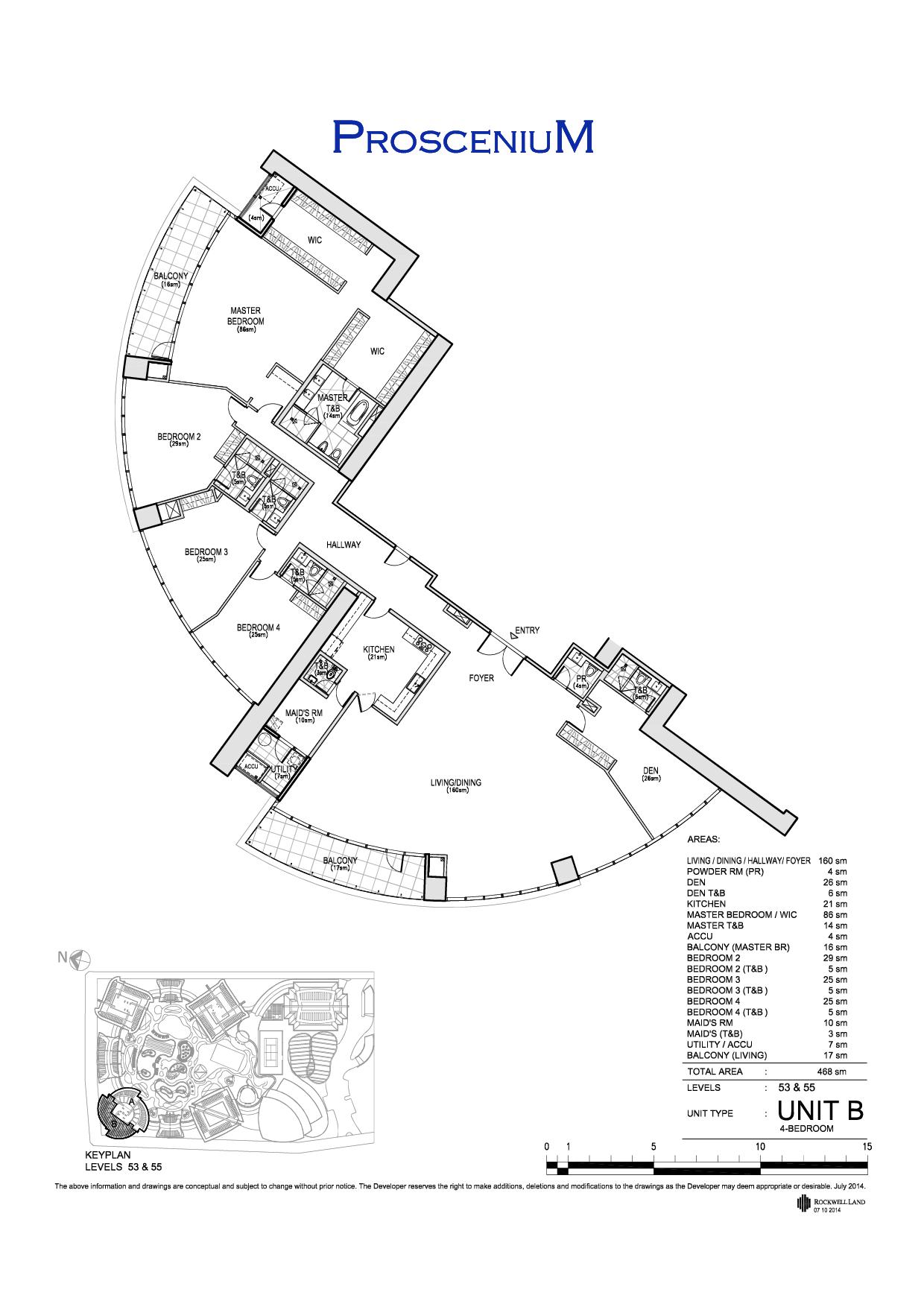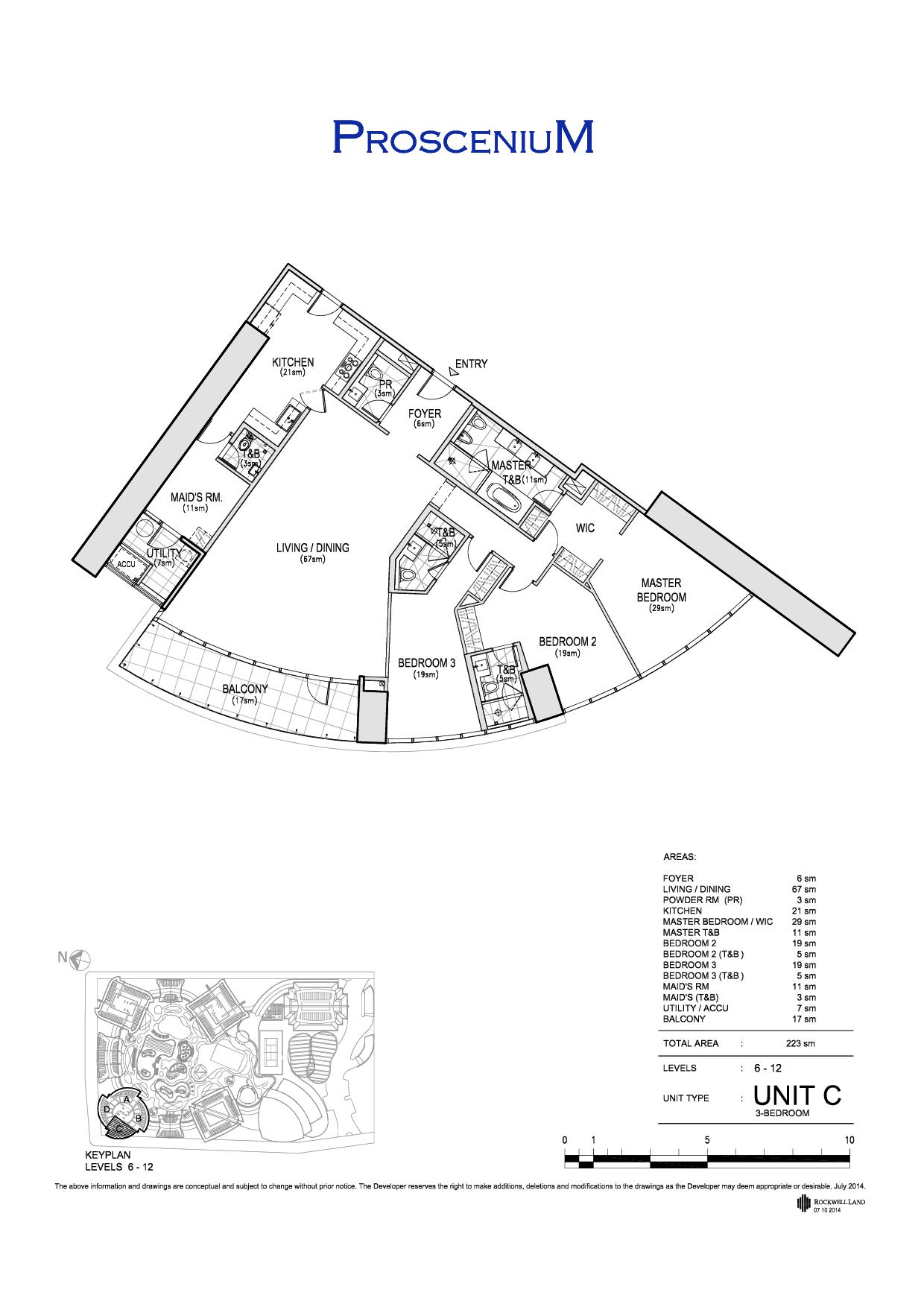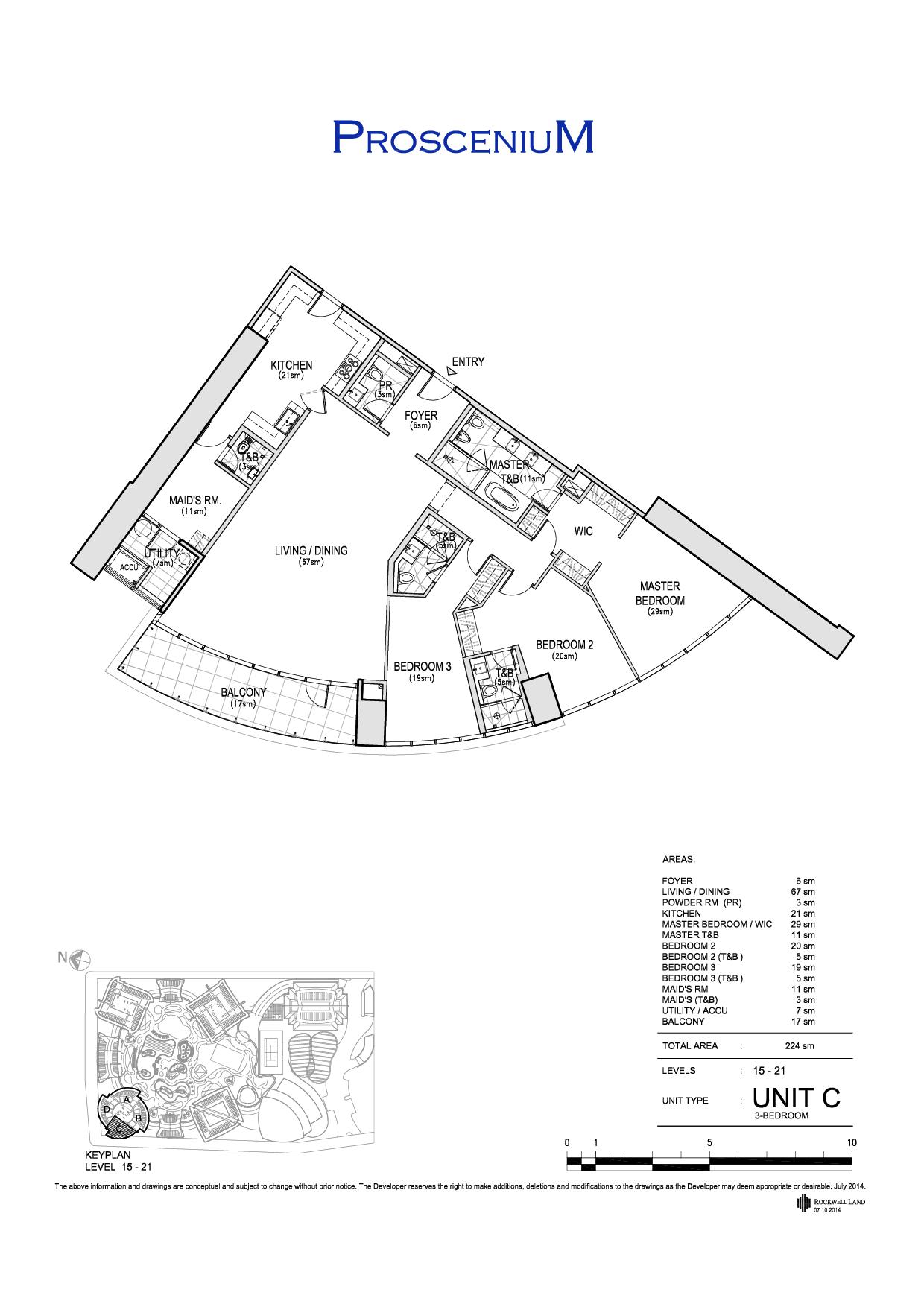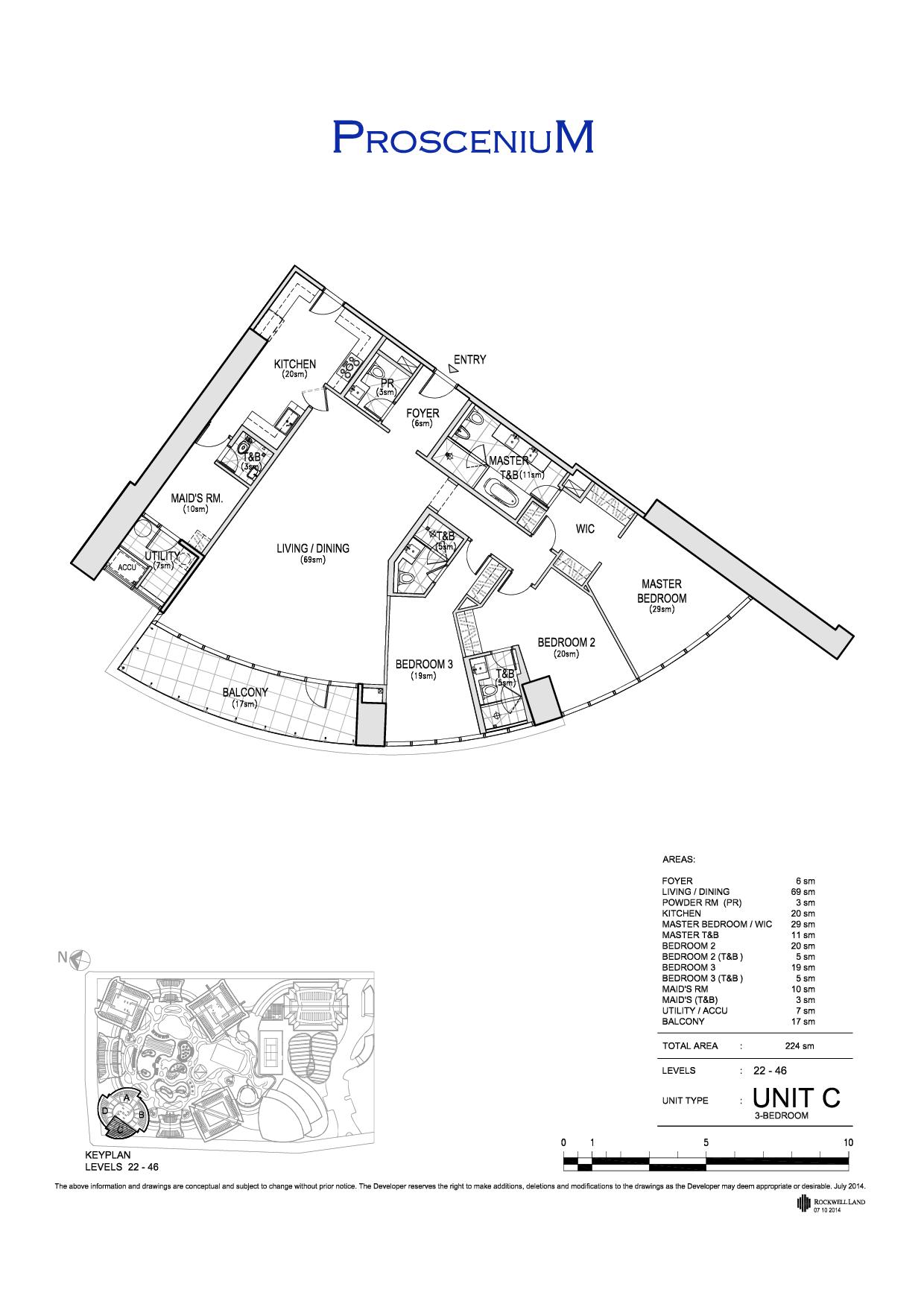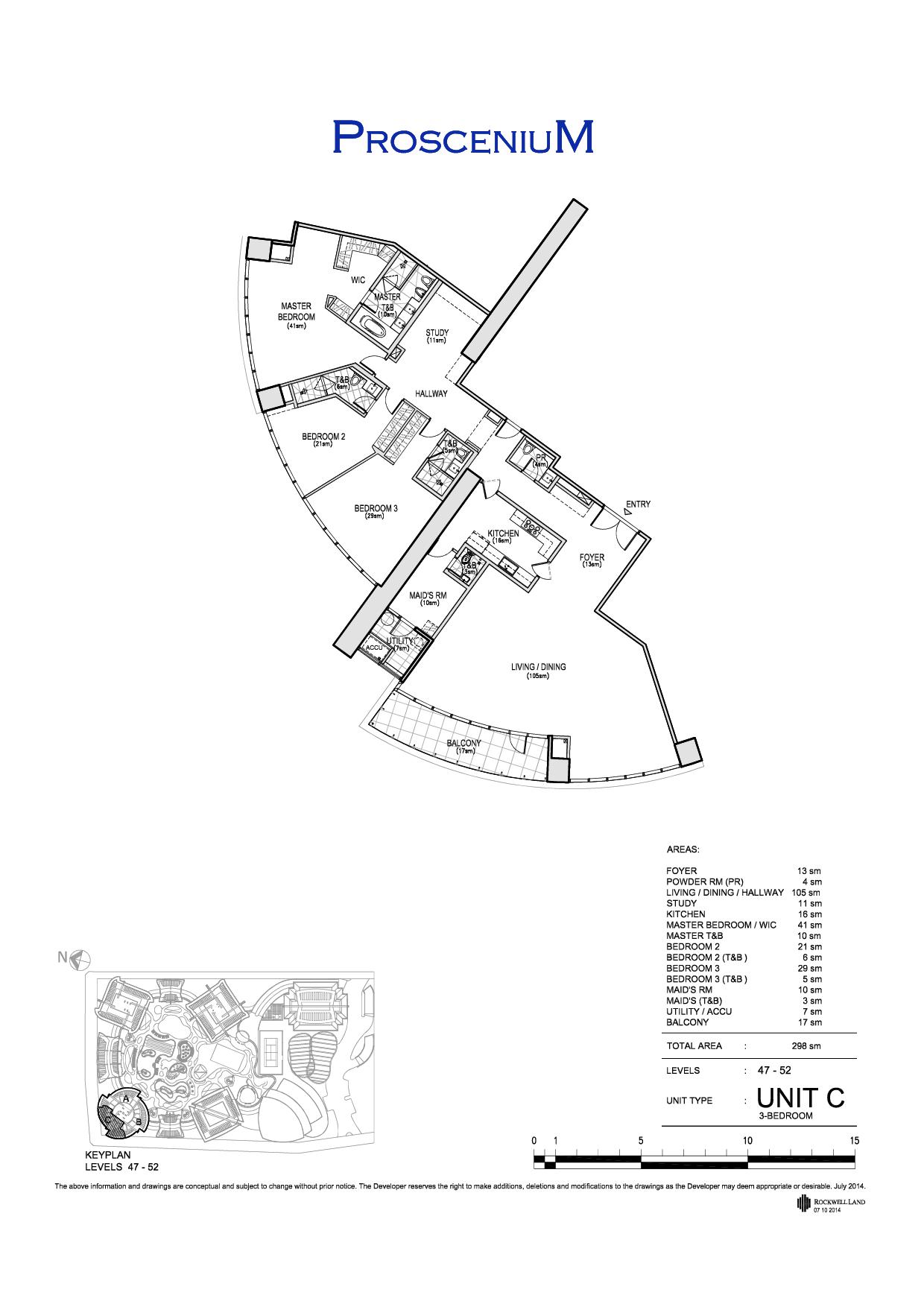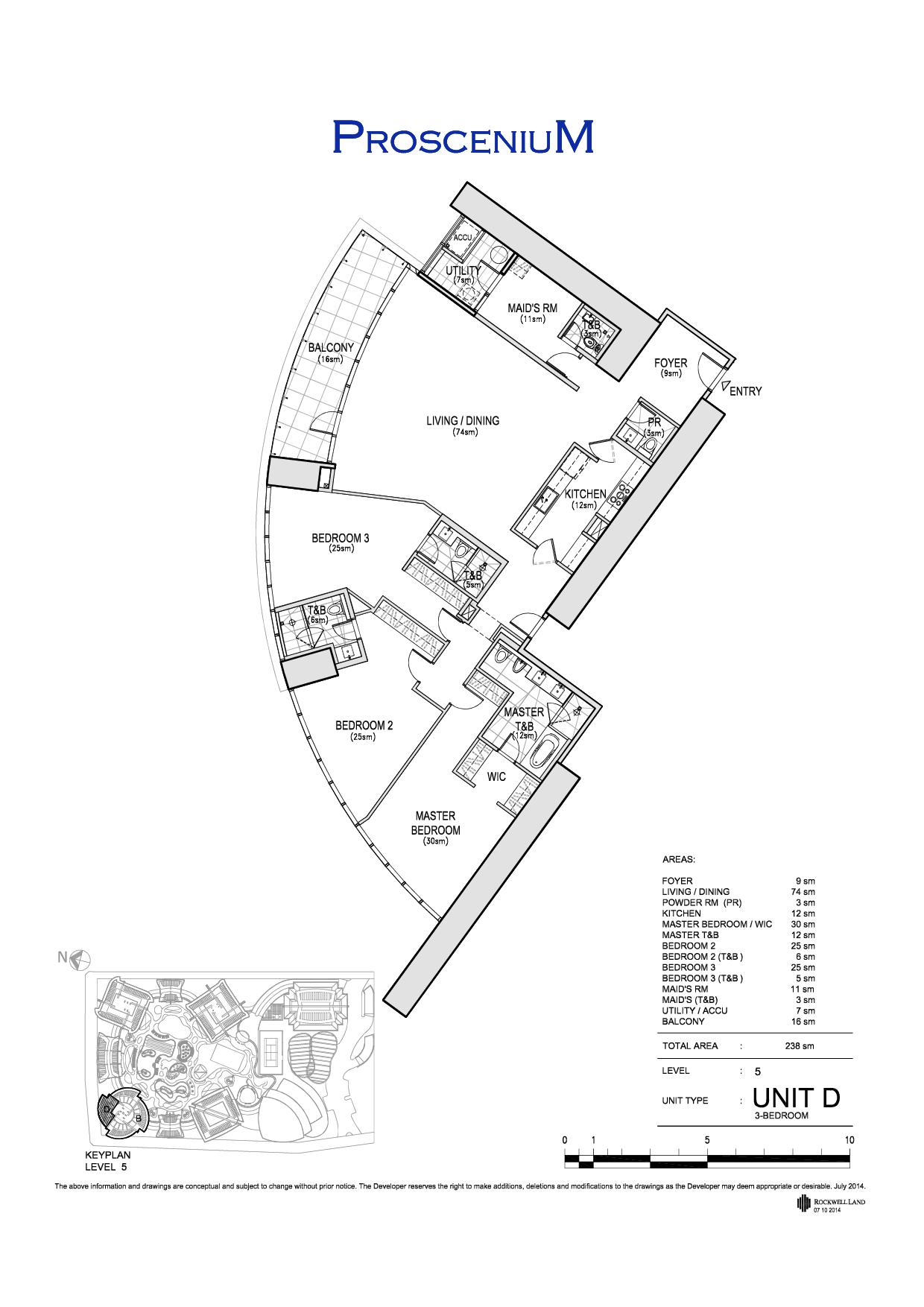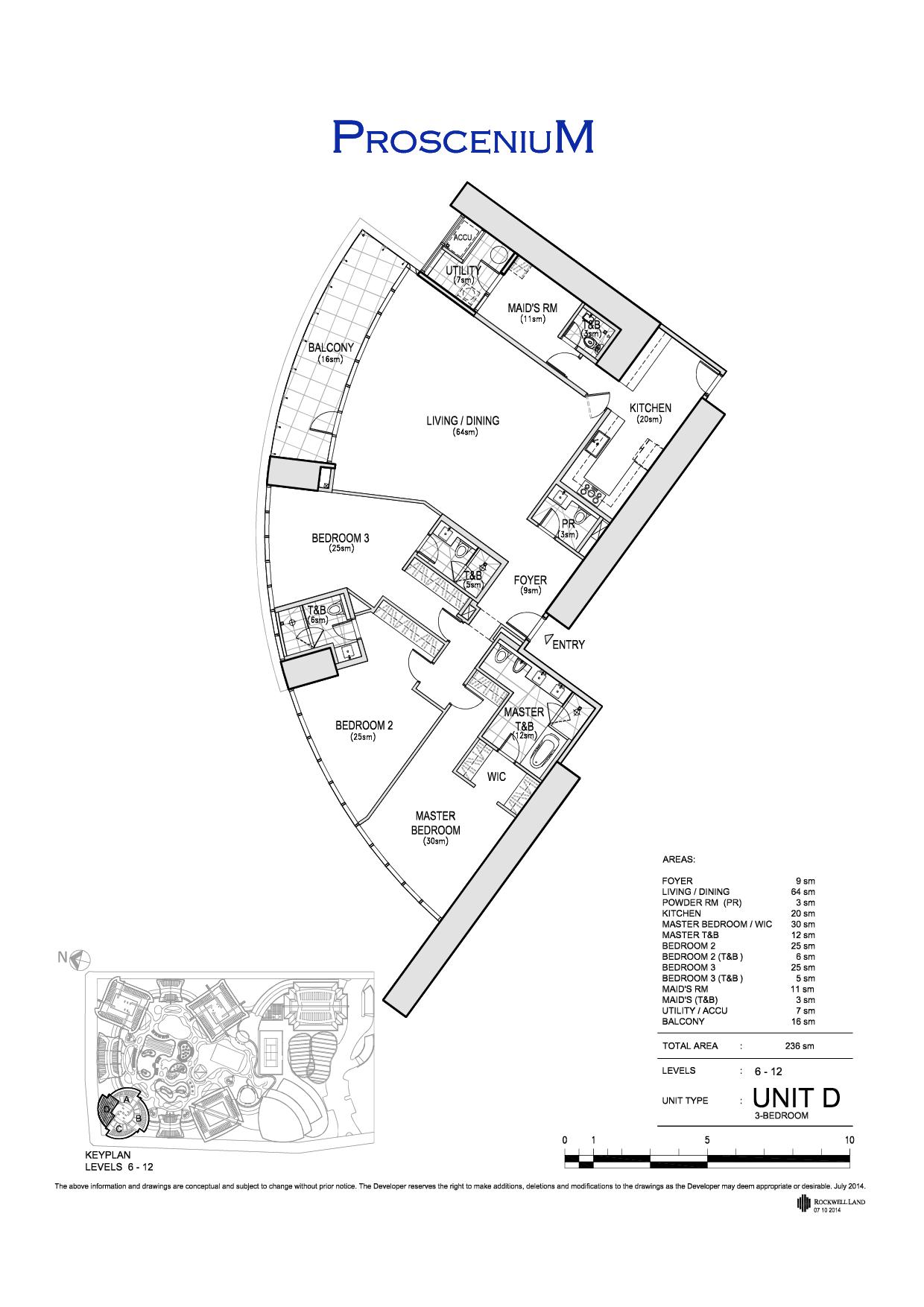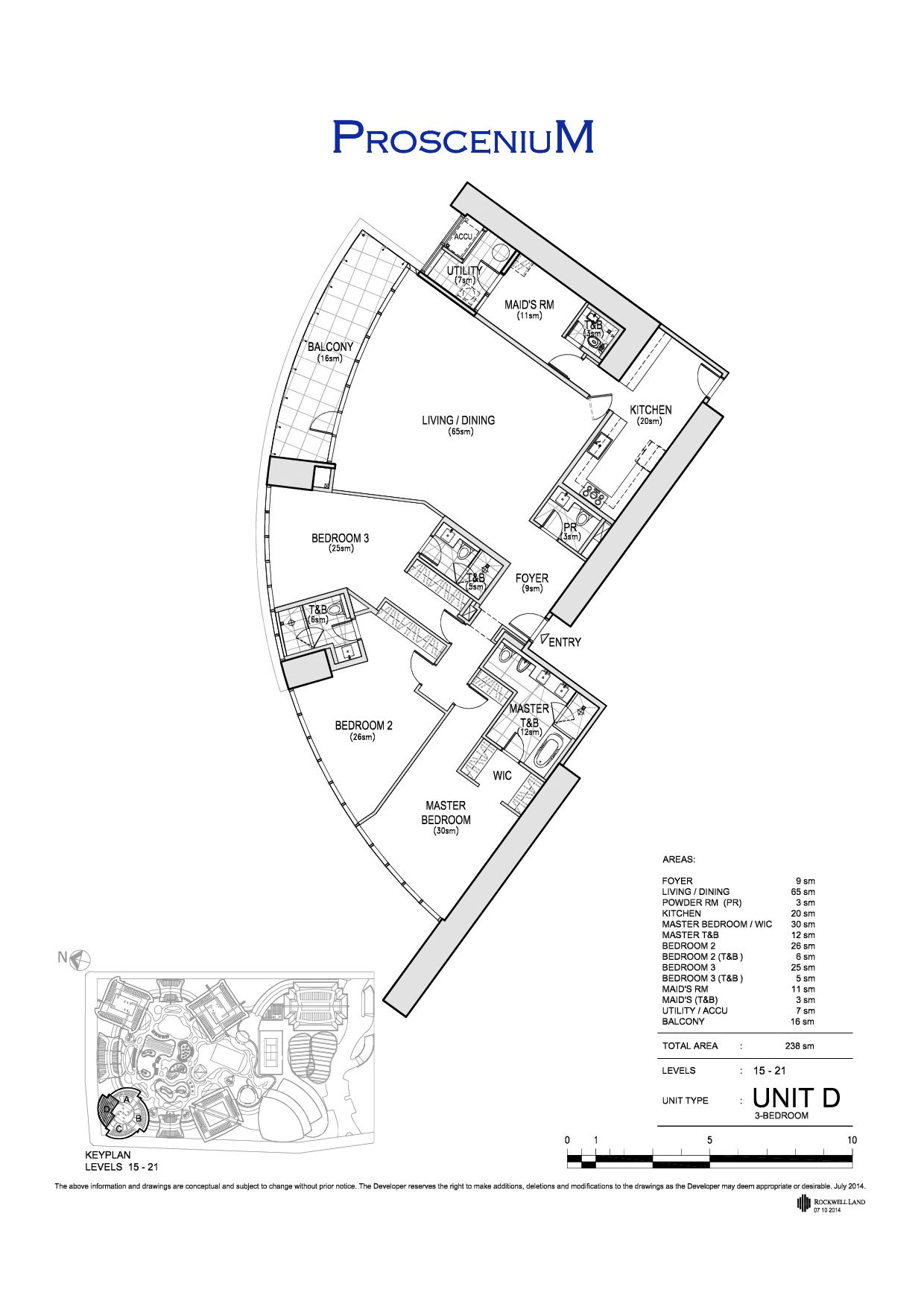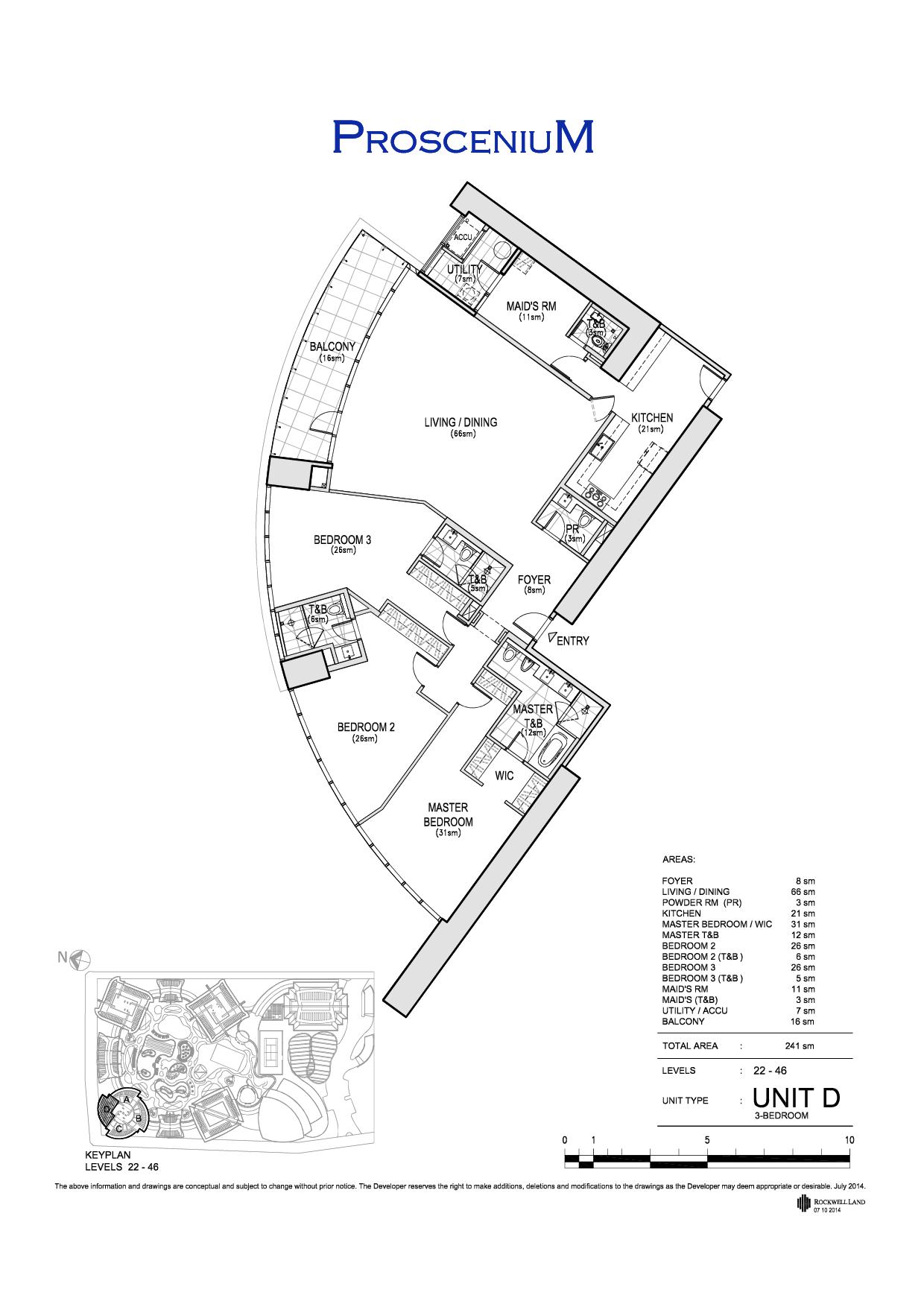 SAKURA

The 51-storey, 210-unit Sakura will be the second to rise. Only 2 to 5 units will occupy a floor, thereby giving each unit ample space and ensuring privacy on each floor. The tower will be home to 80 two-bedroom units, 118 three-bedroom units, and 12 four-bedroom units.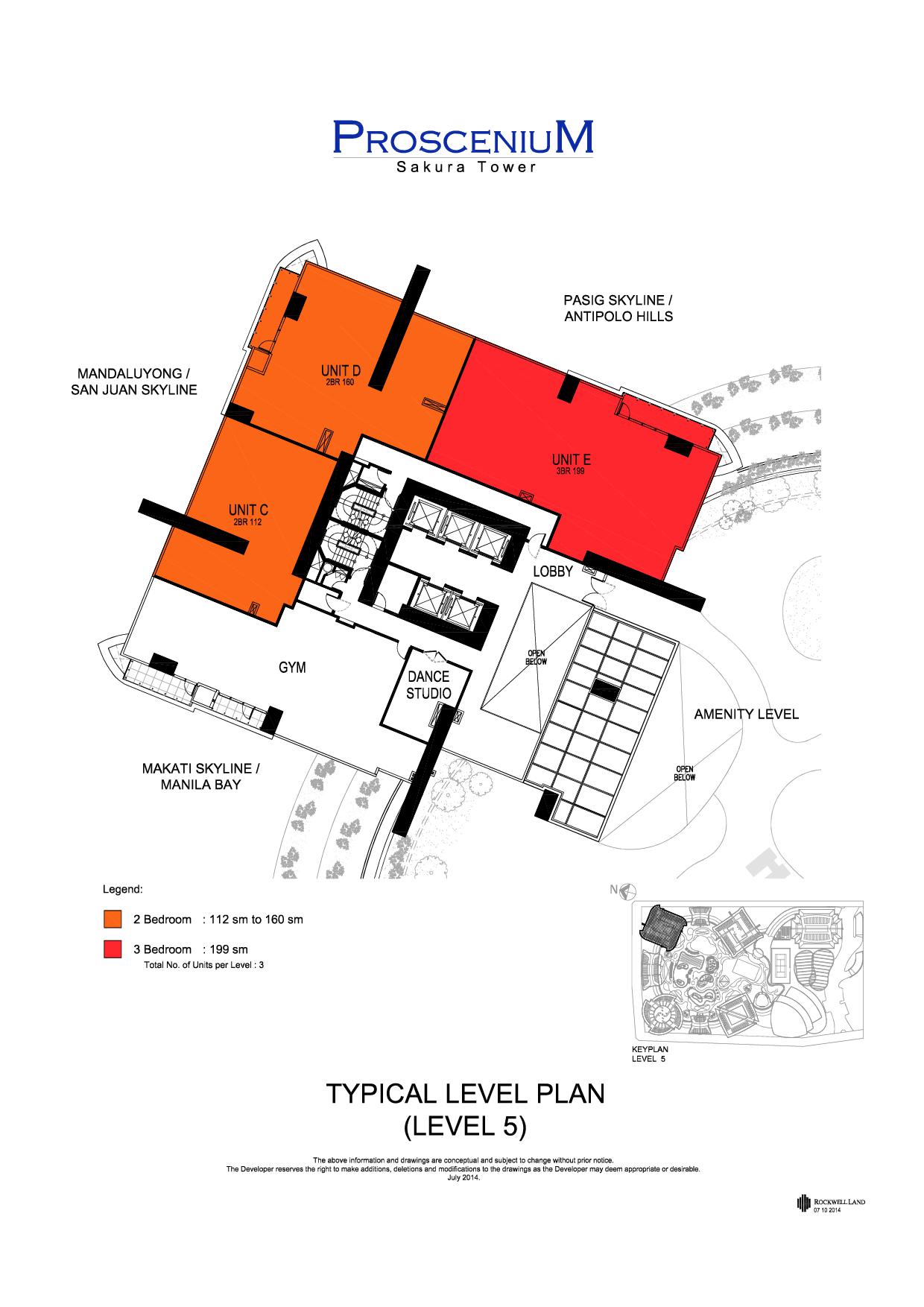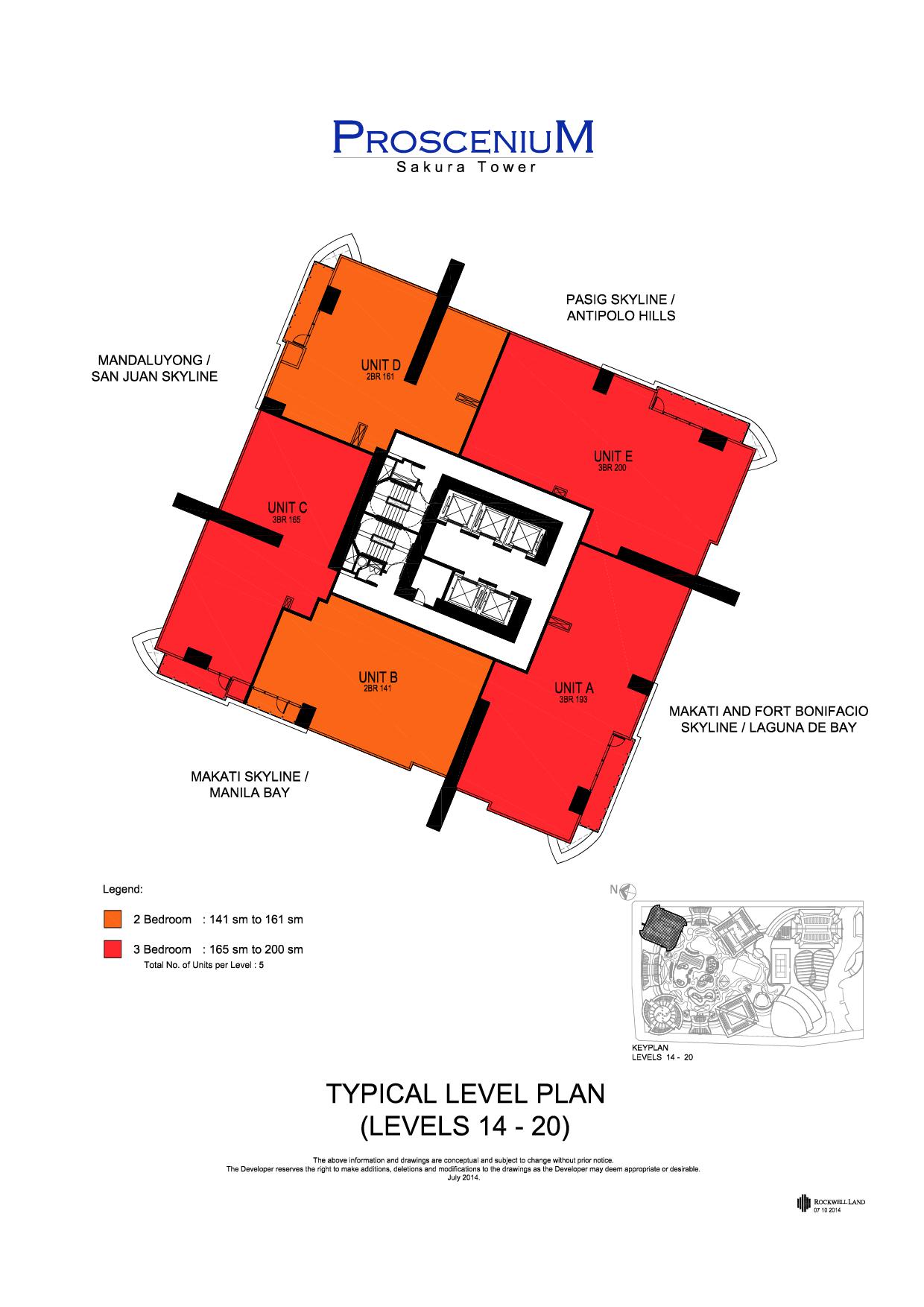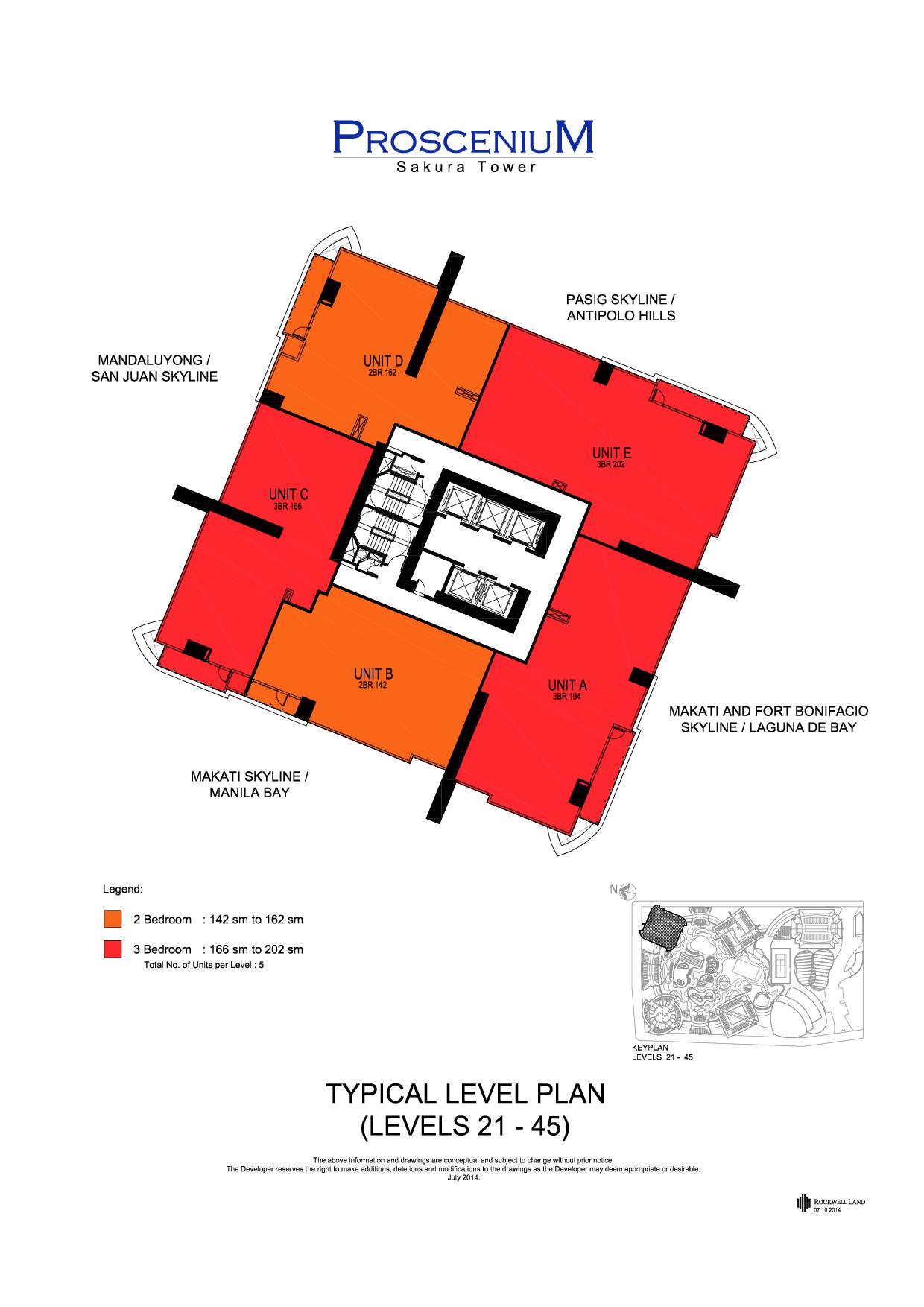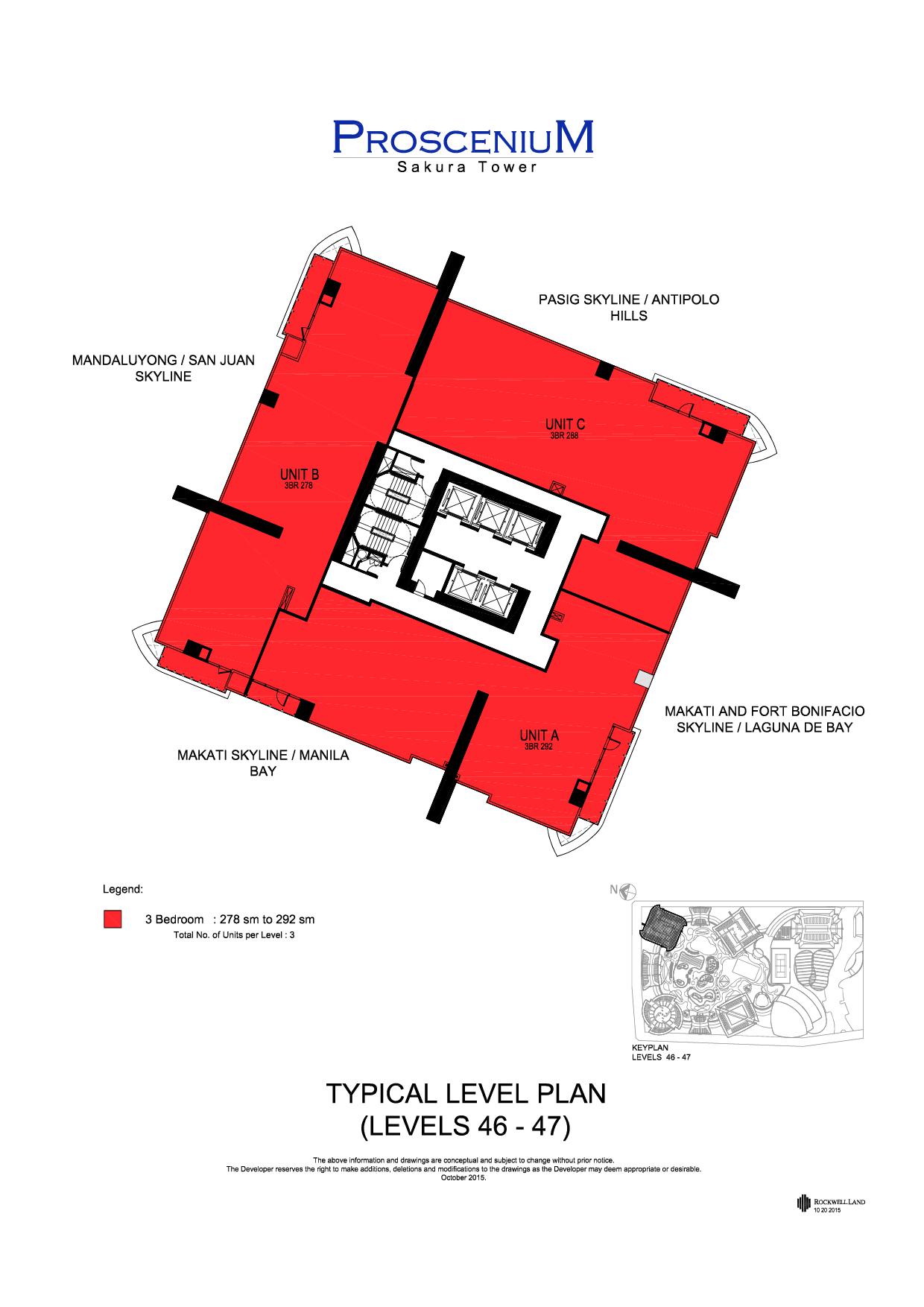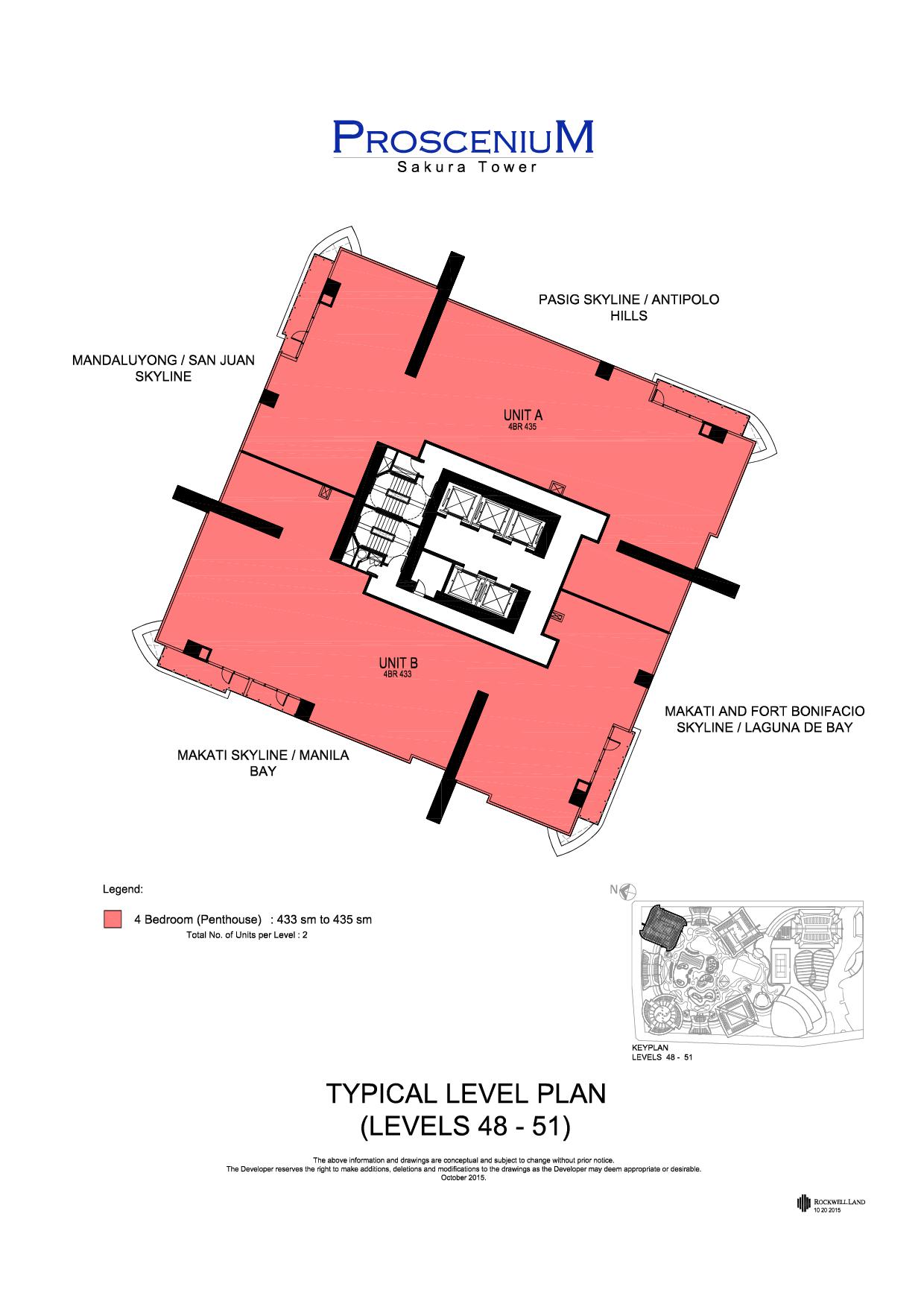 LINCOLN

Rising 47 floors, the 499 units of the Lincoln will be designed to fit the varying needs of its many residents. This third tower will feature 130 studio units, 210 one-bedroom units, and 159 two-bedroom units.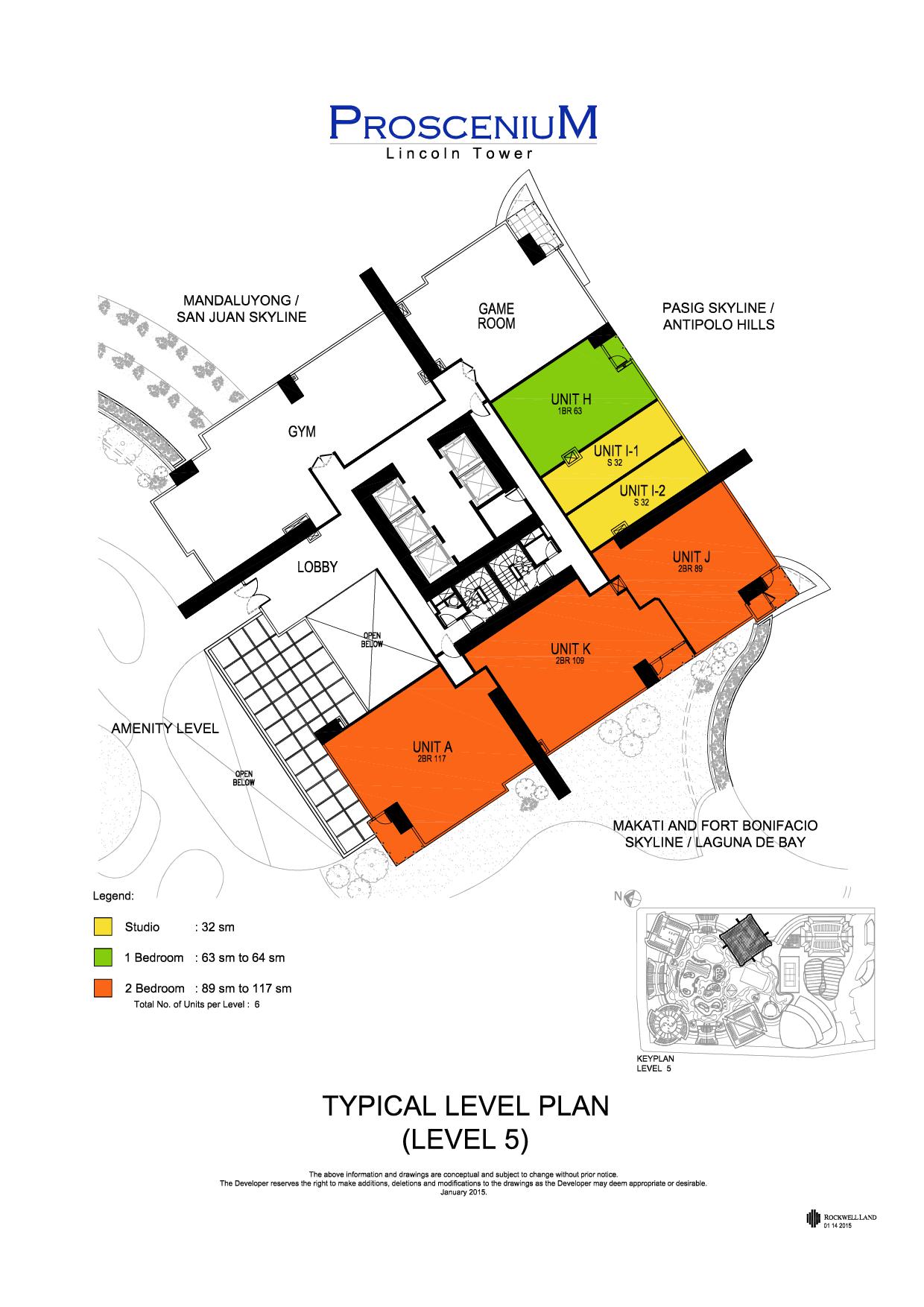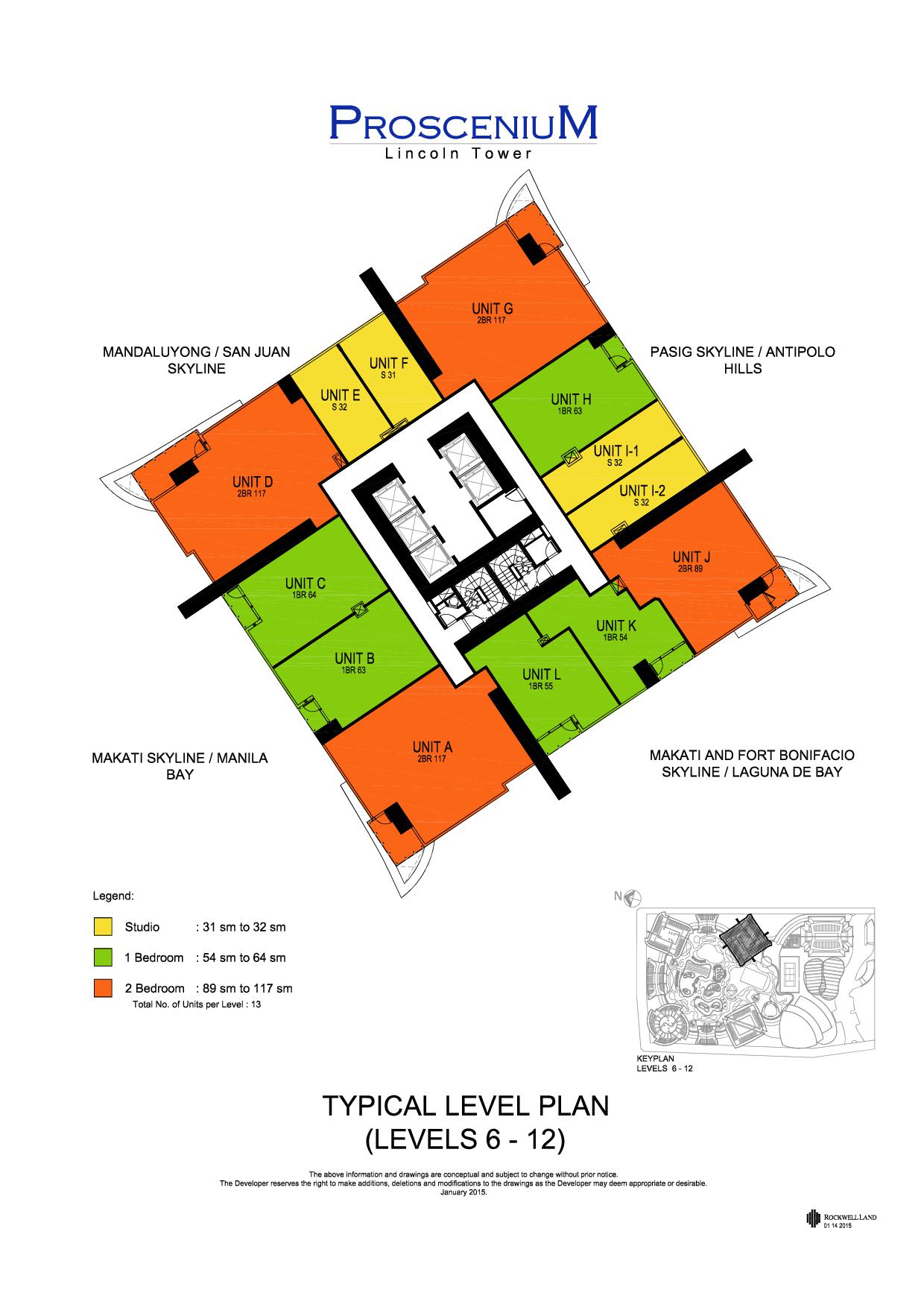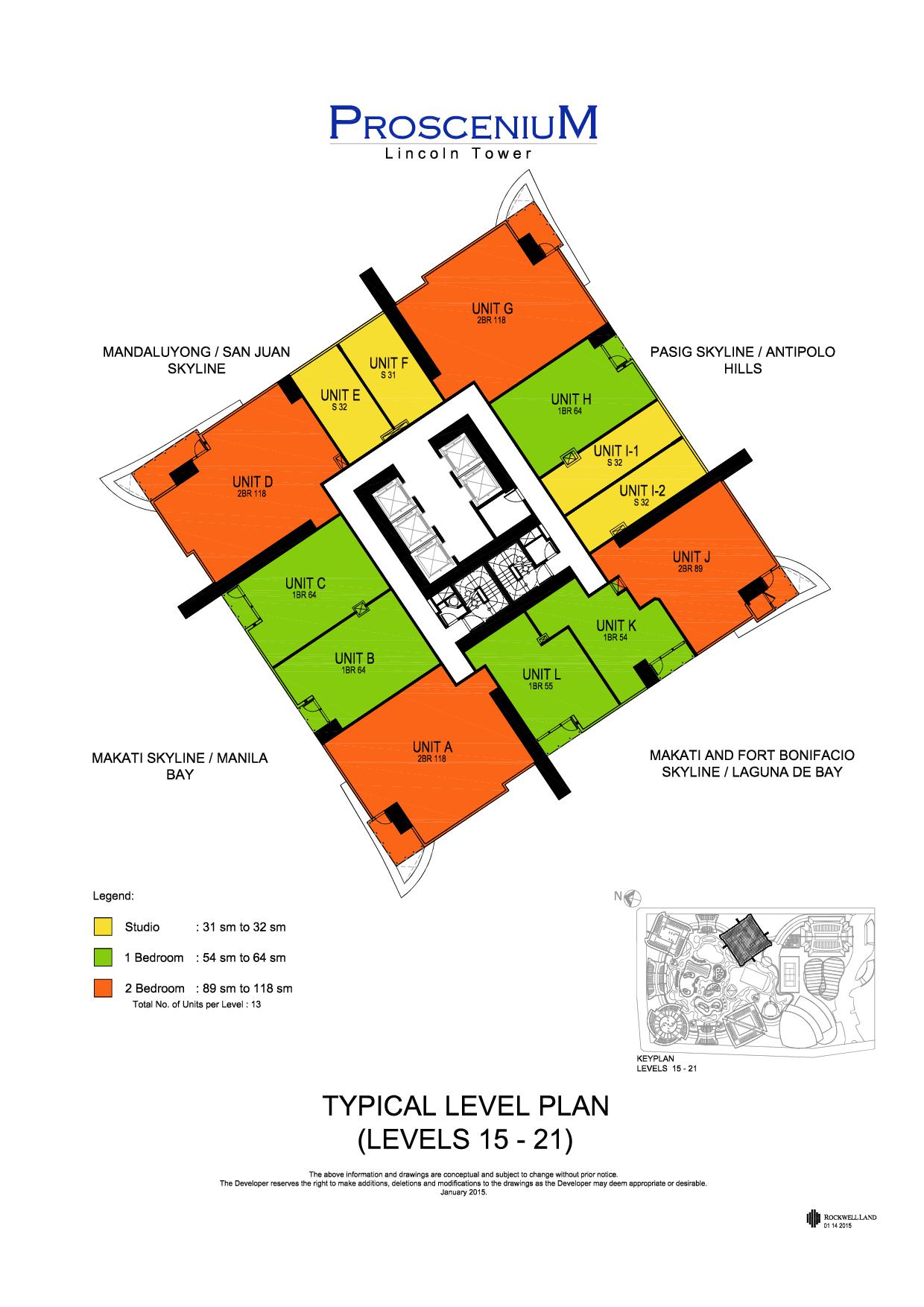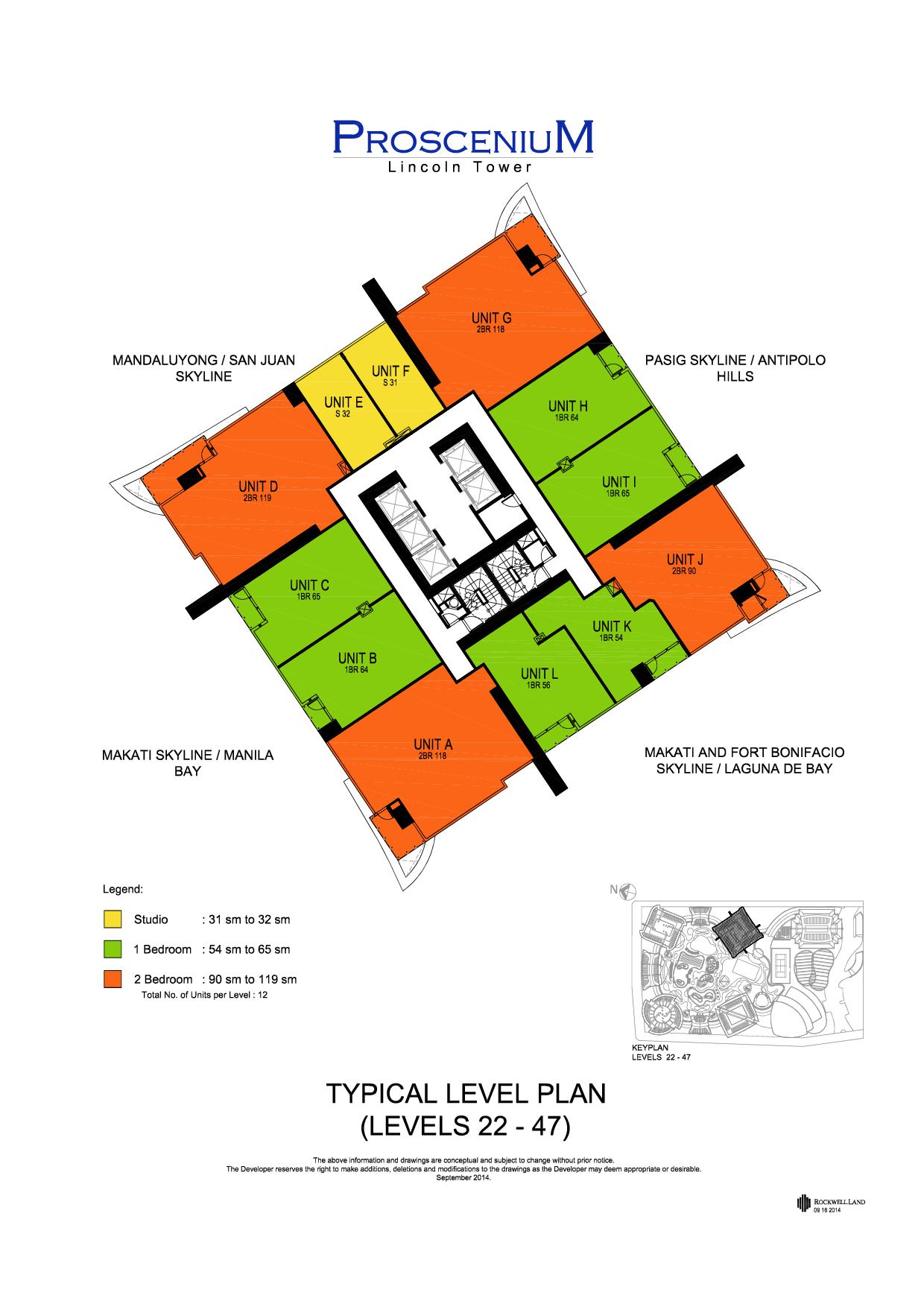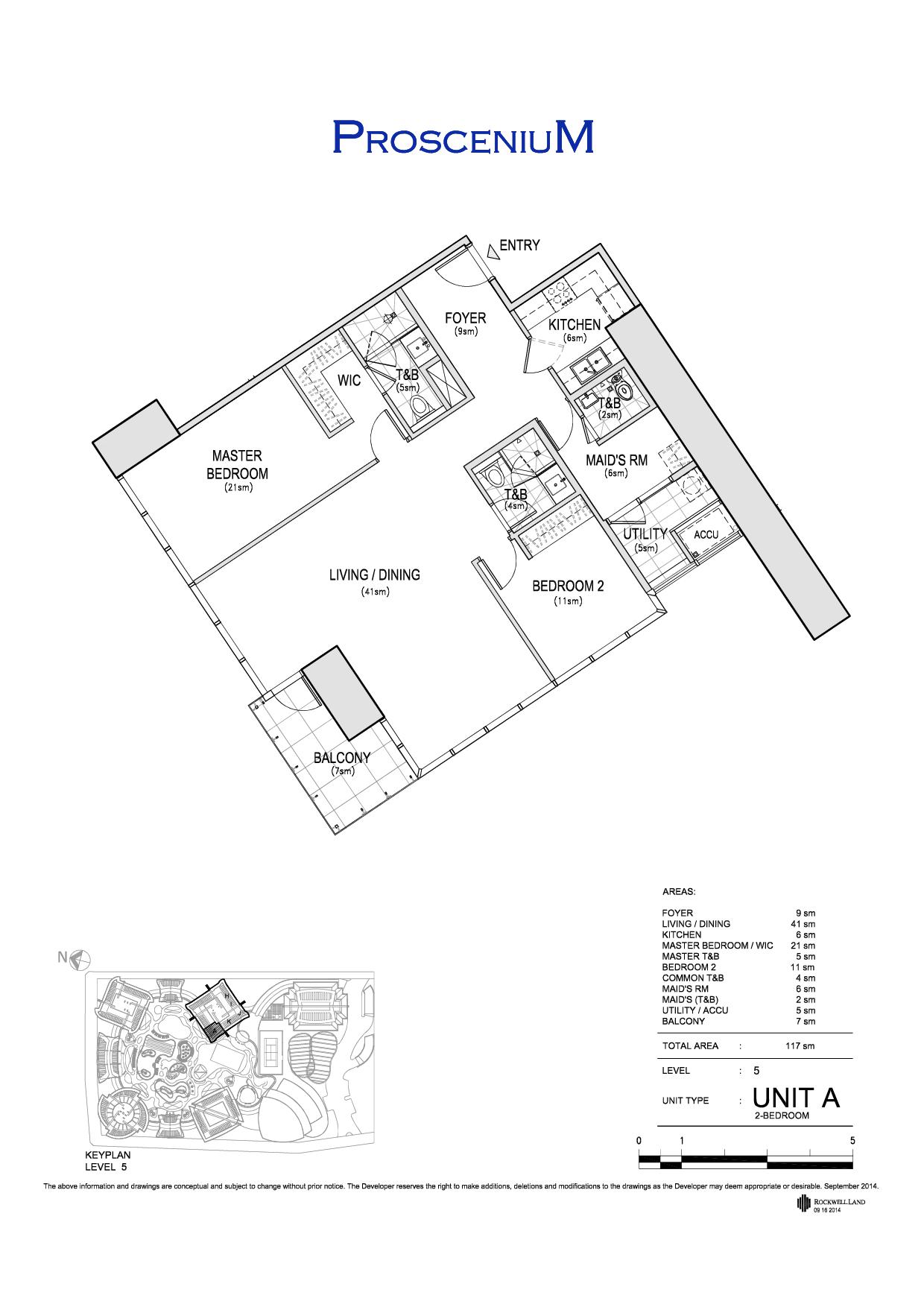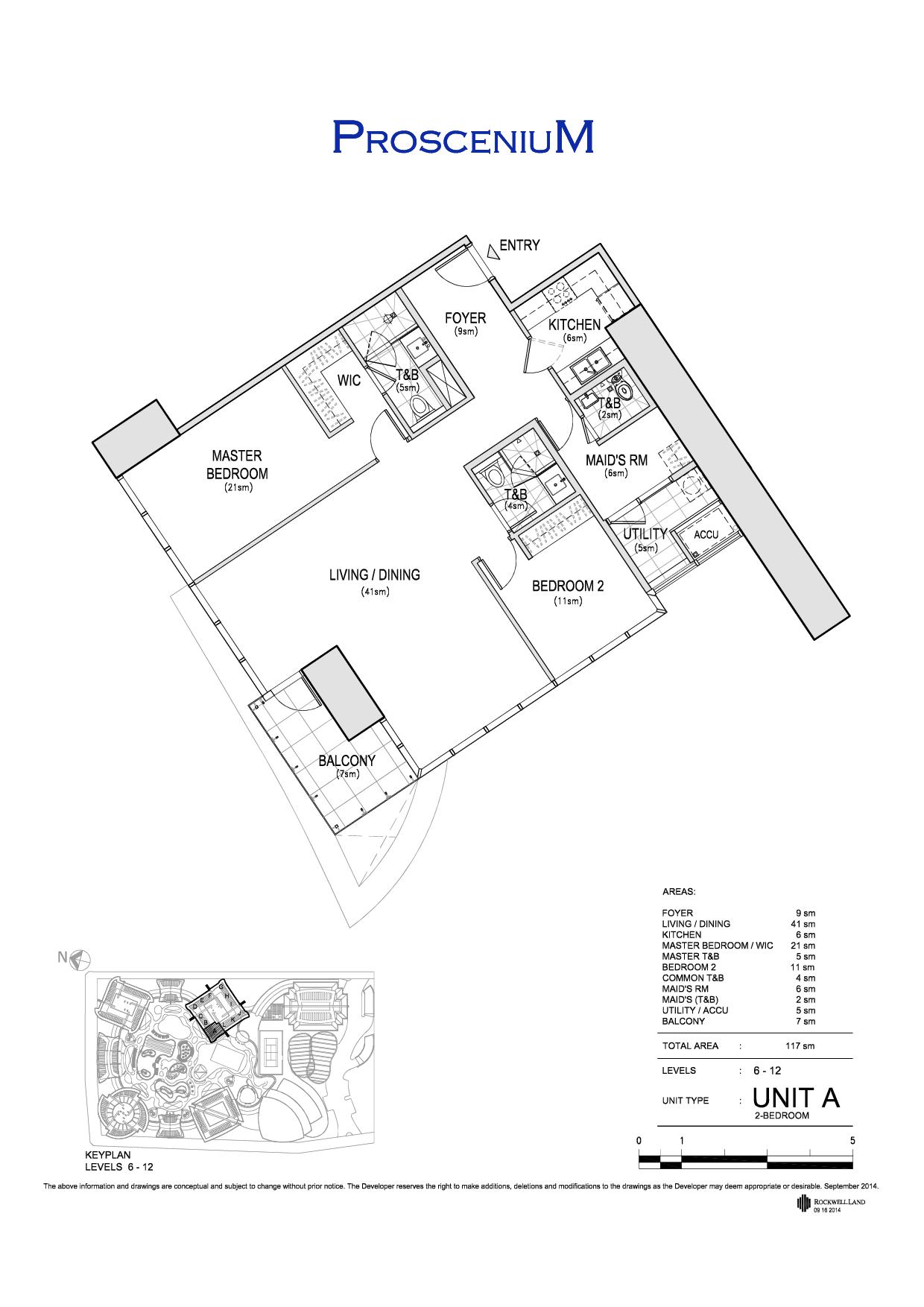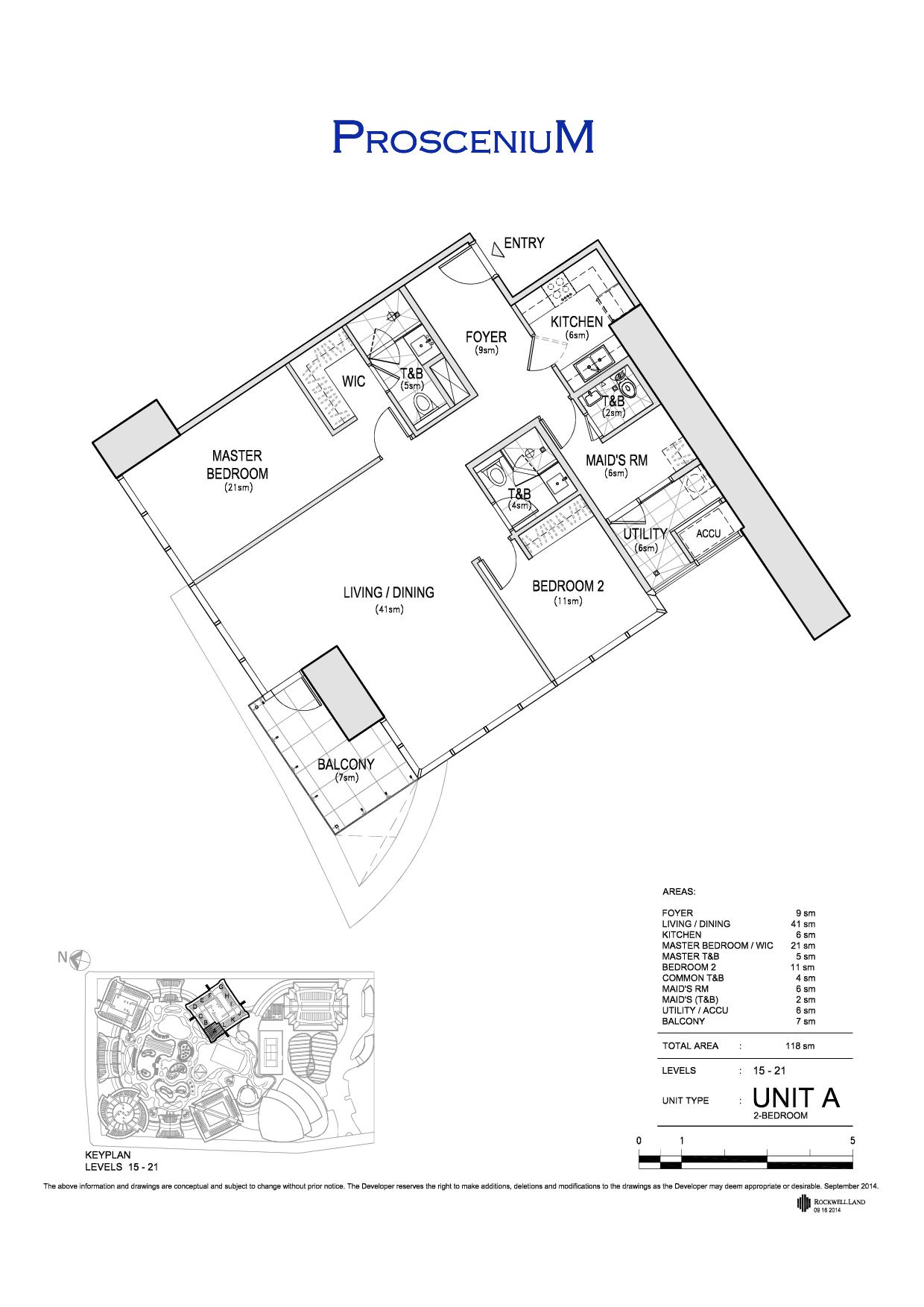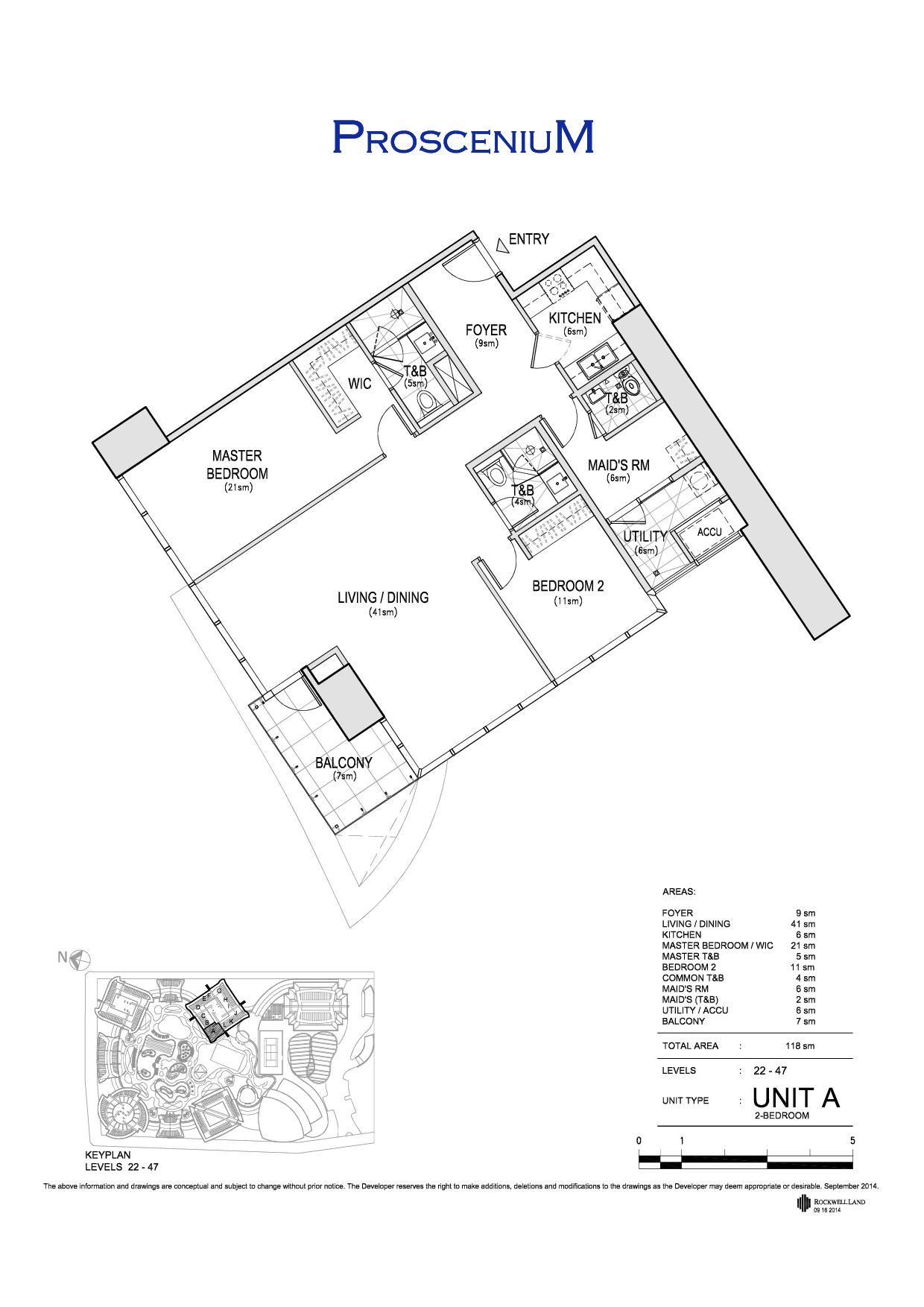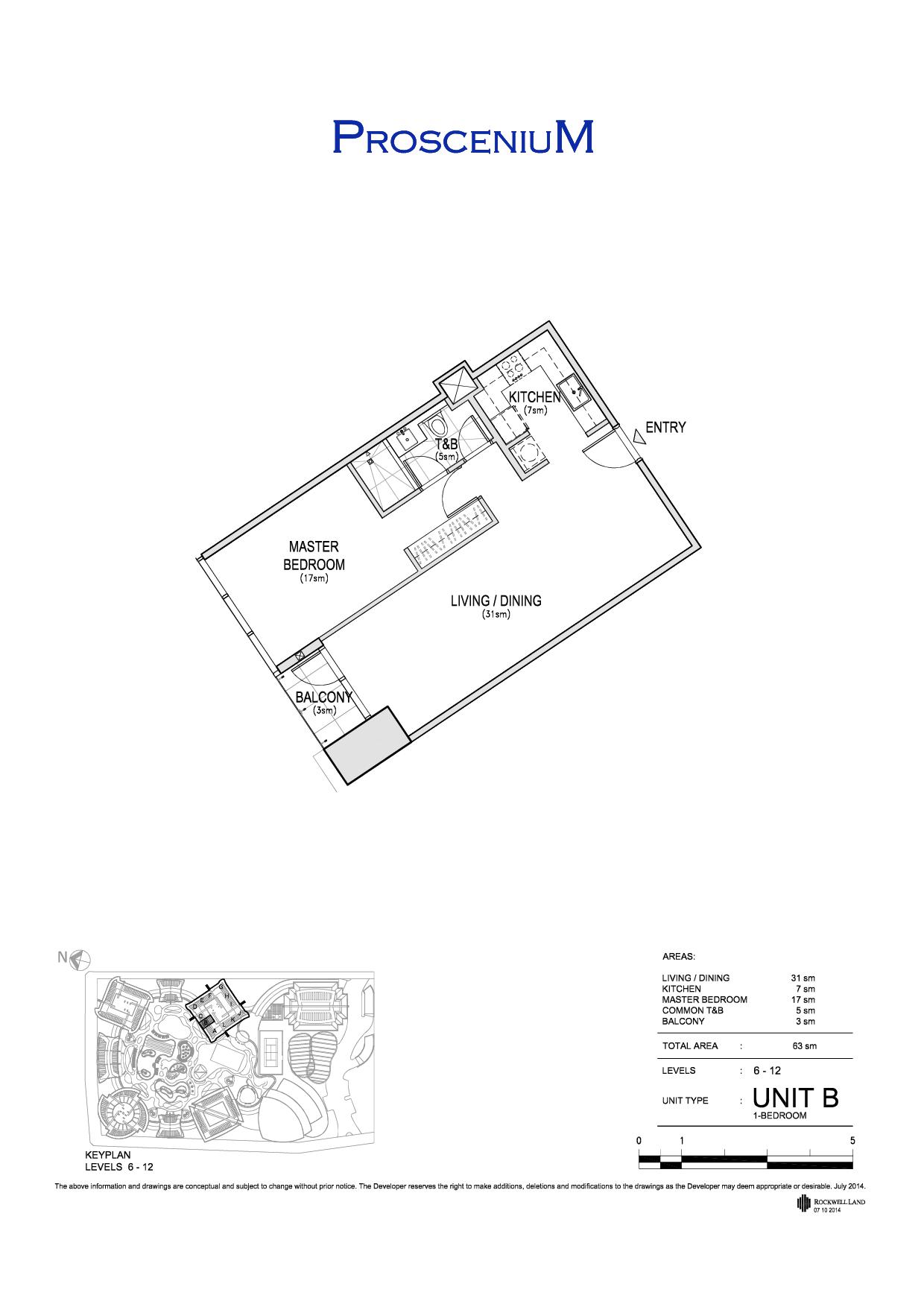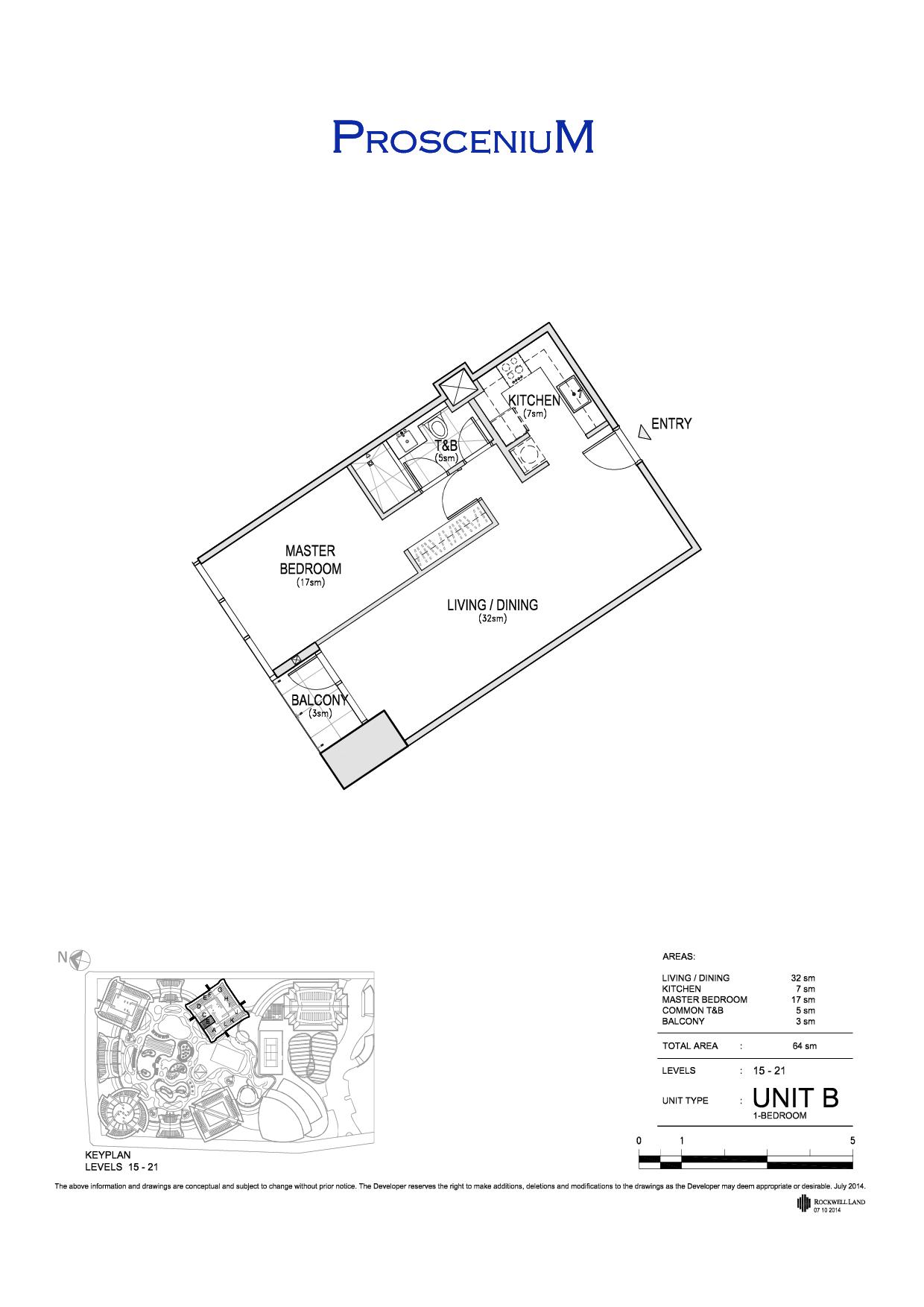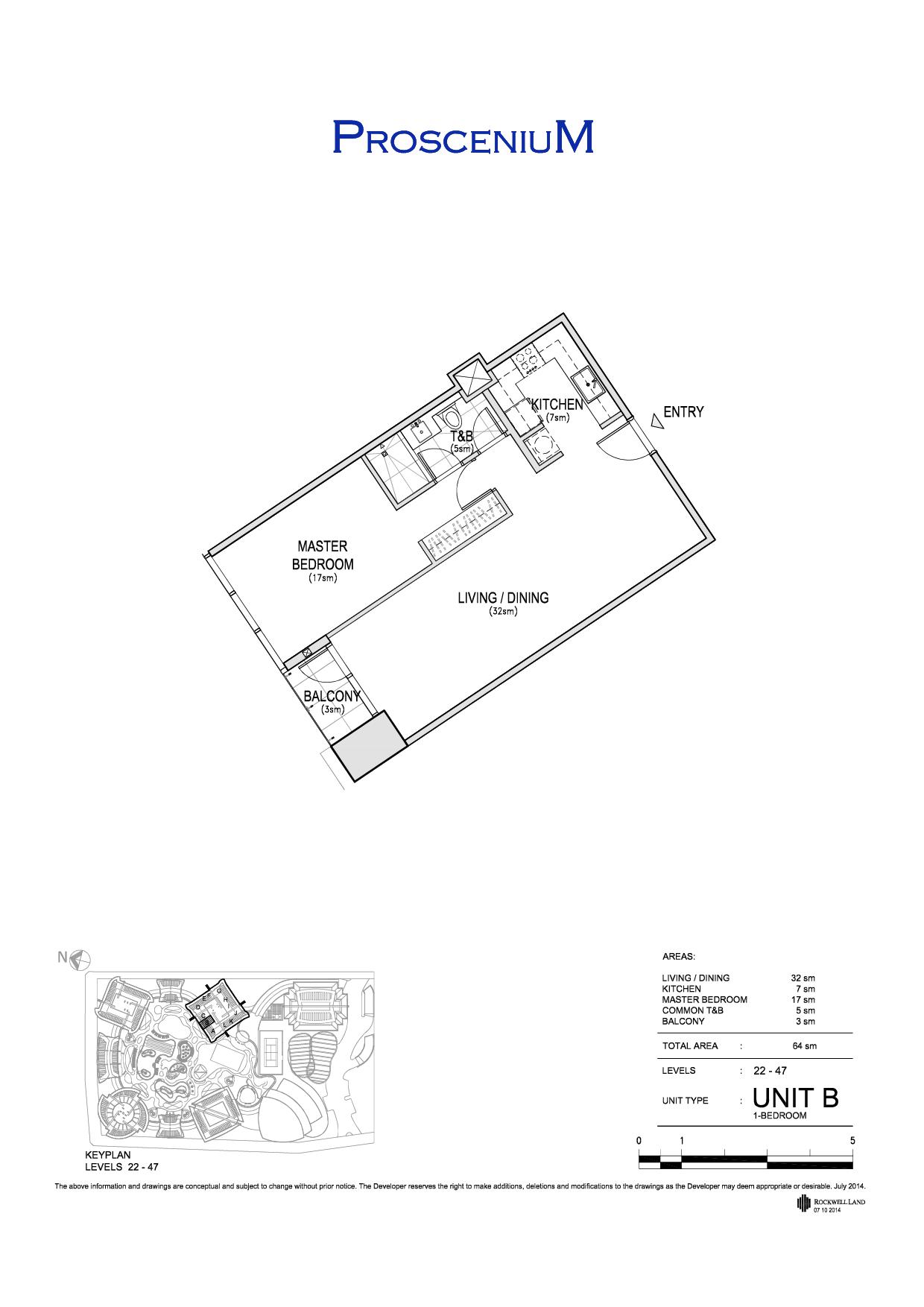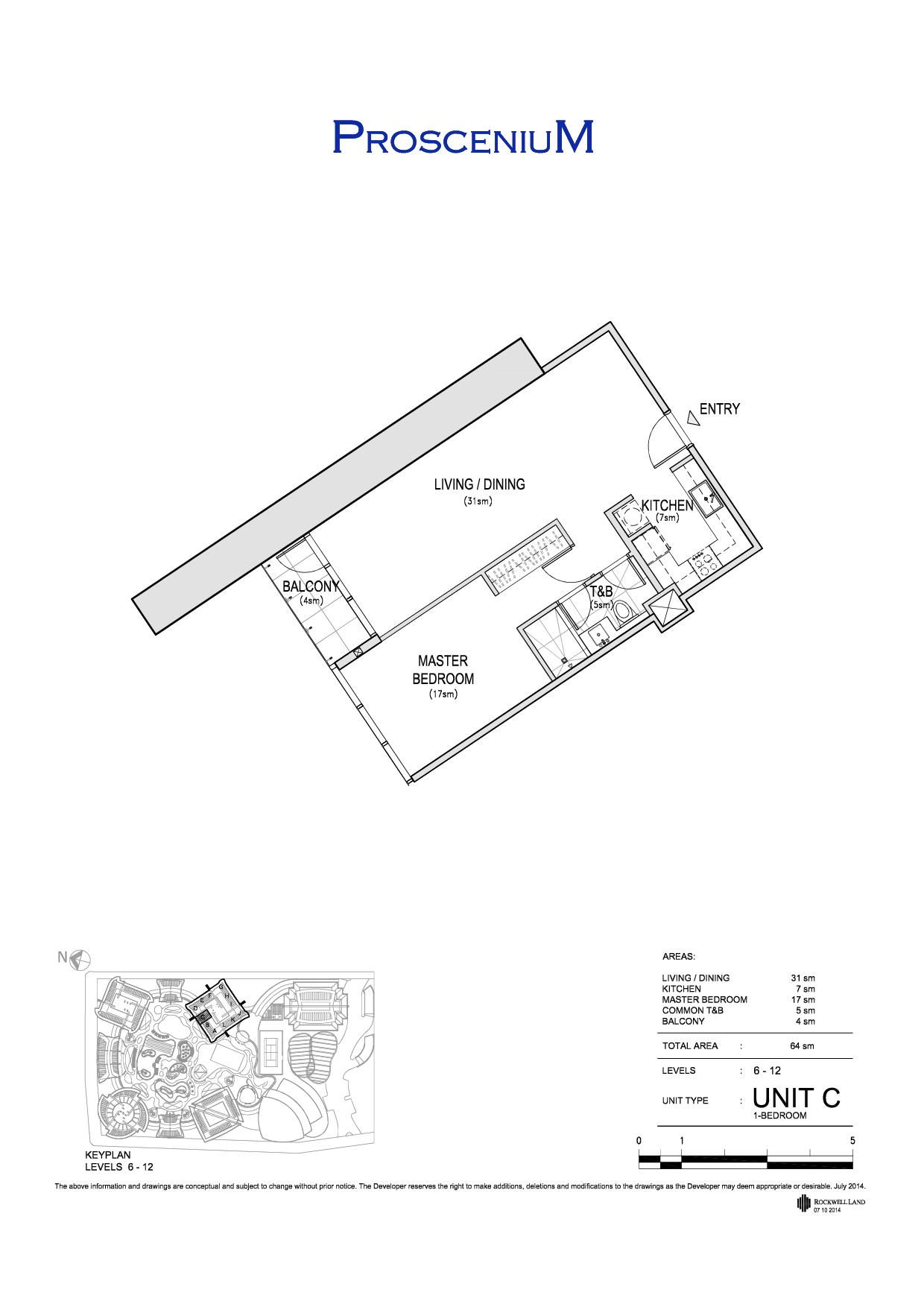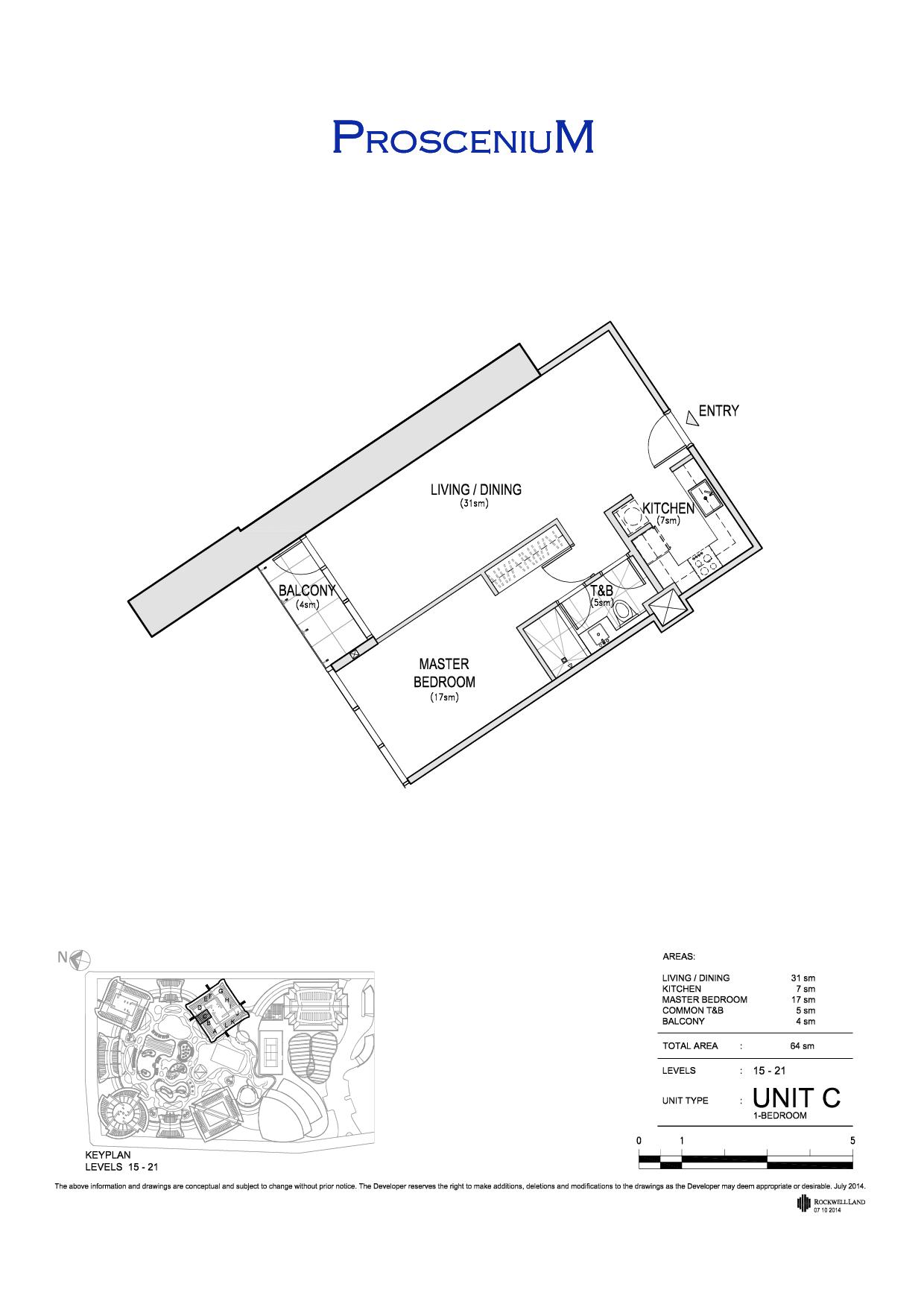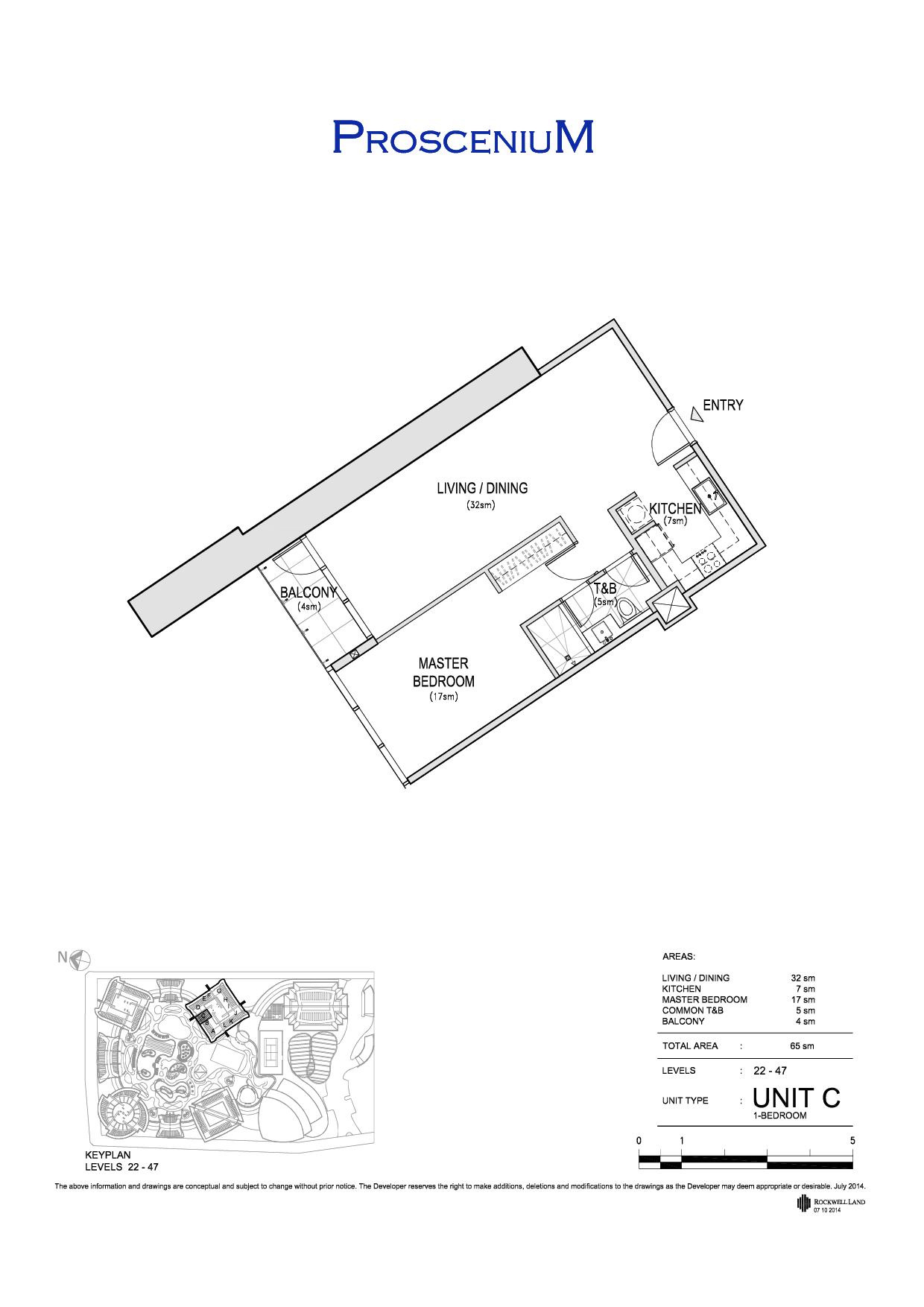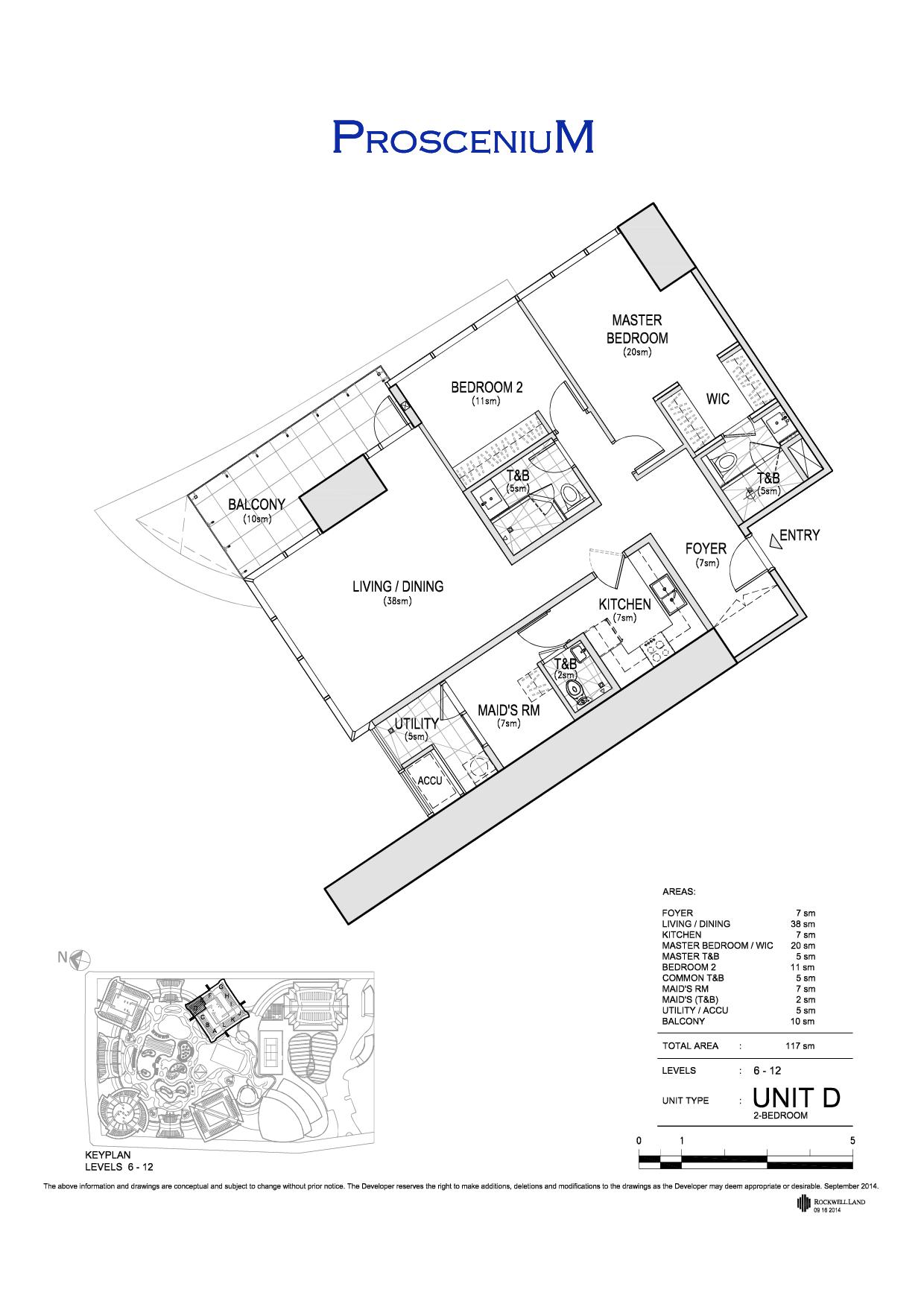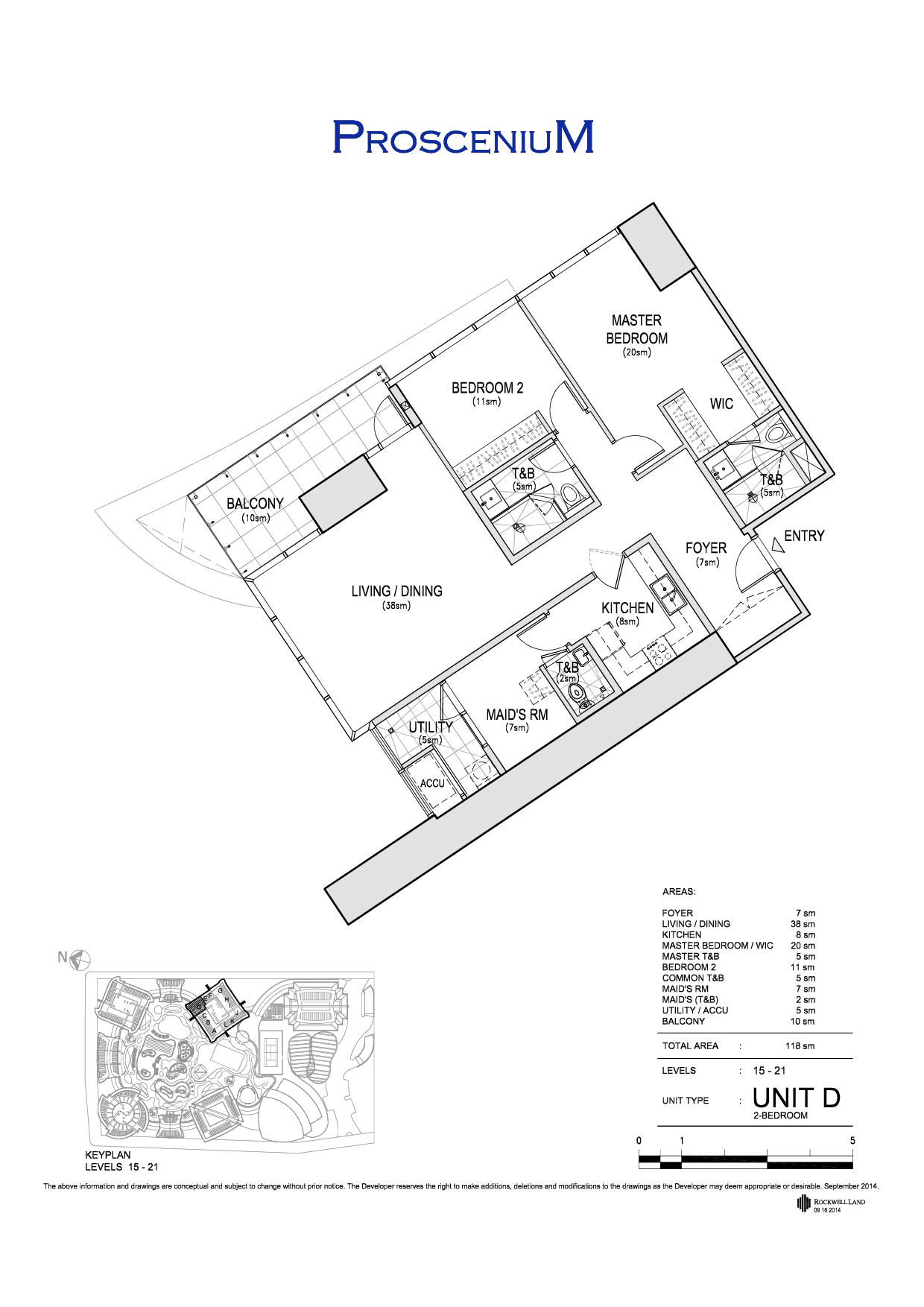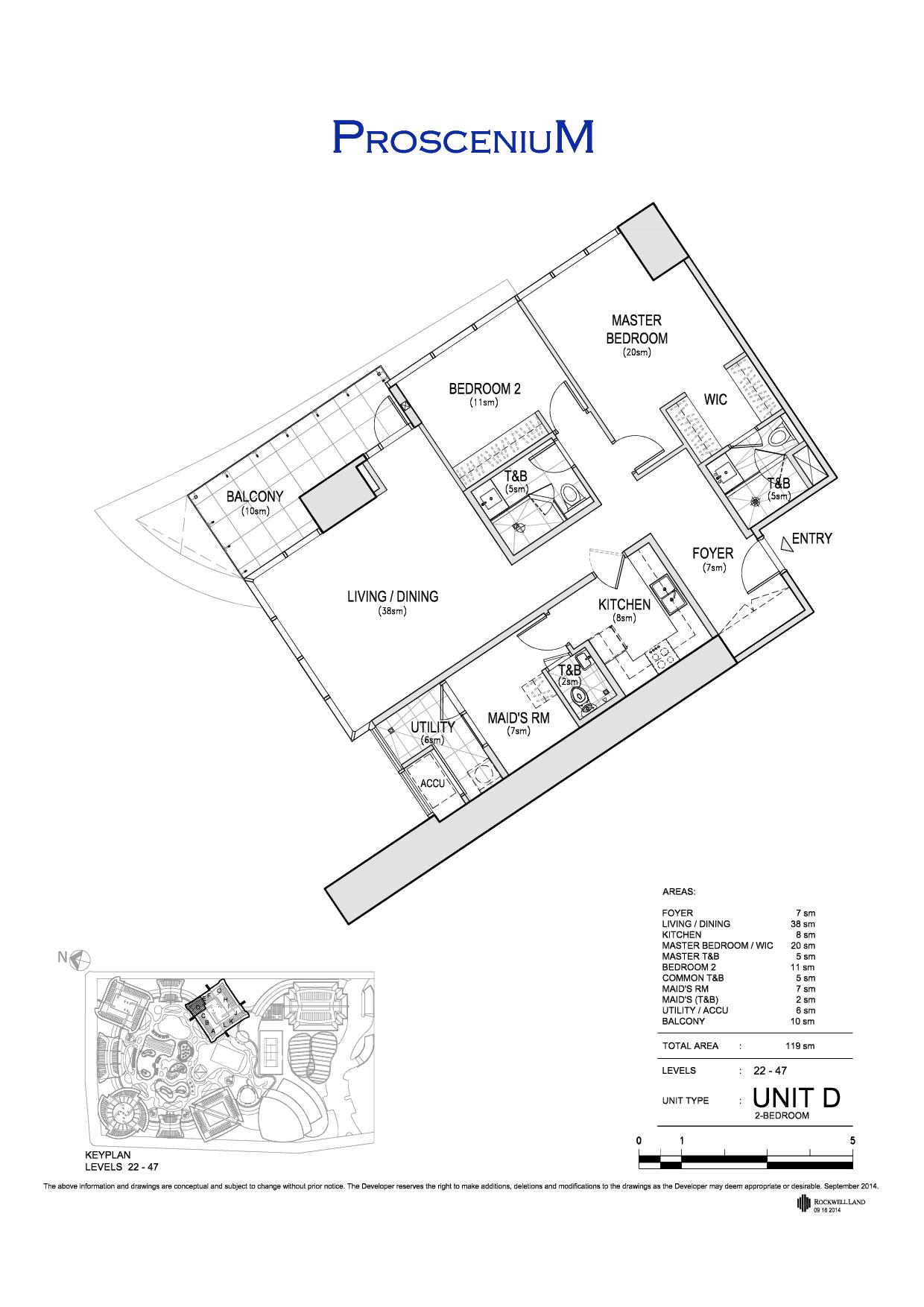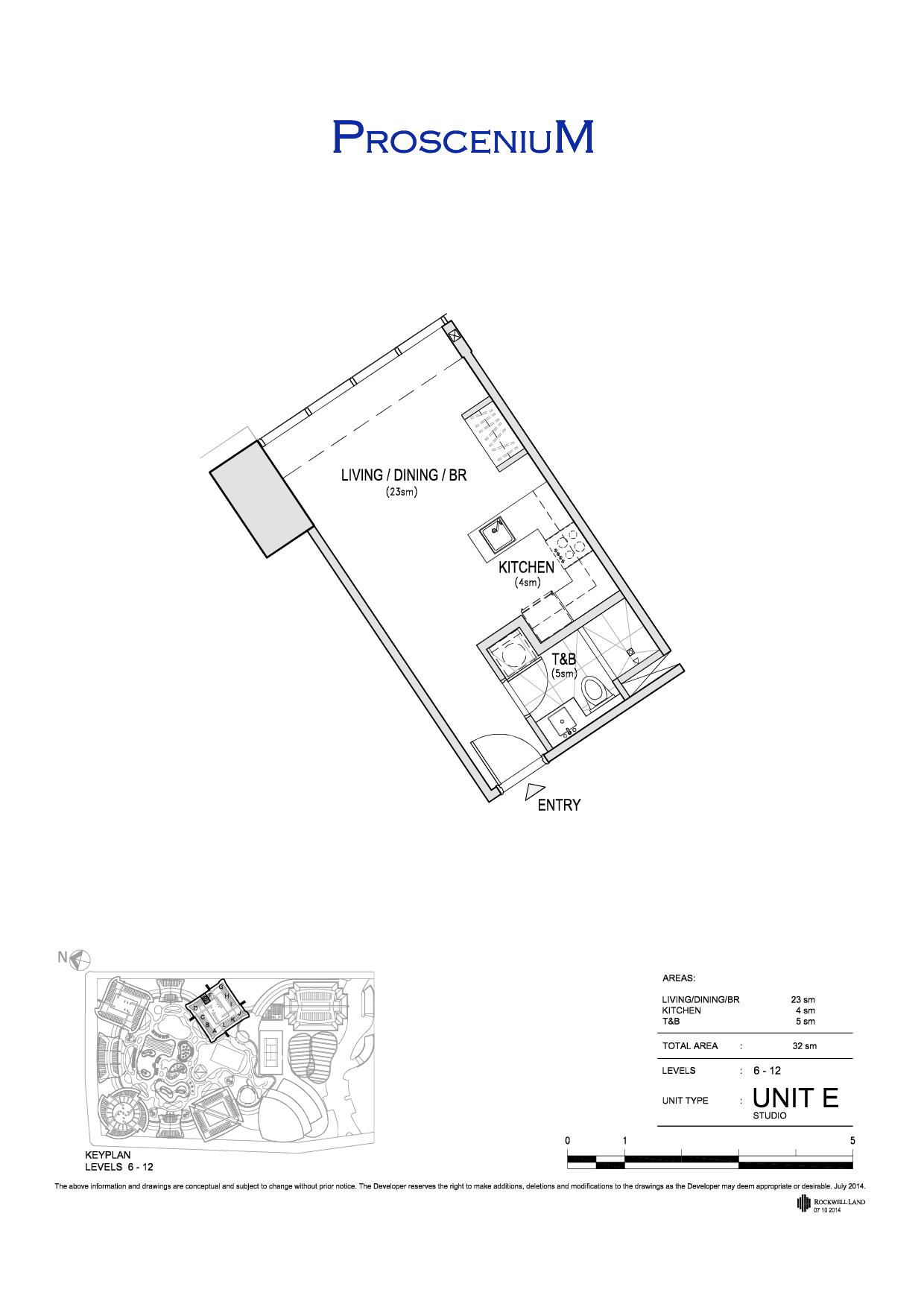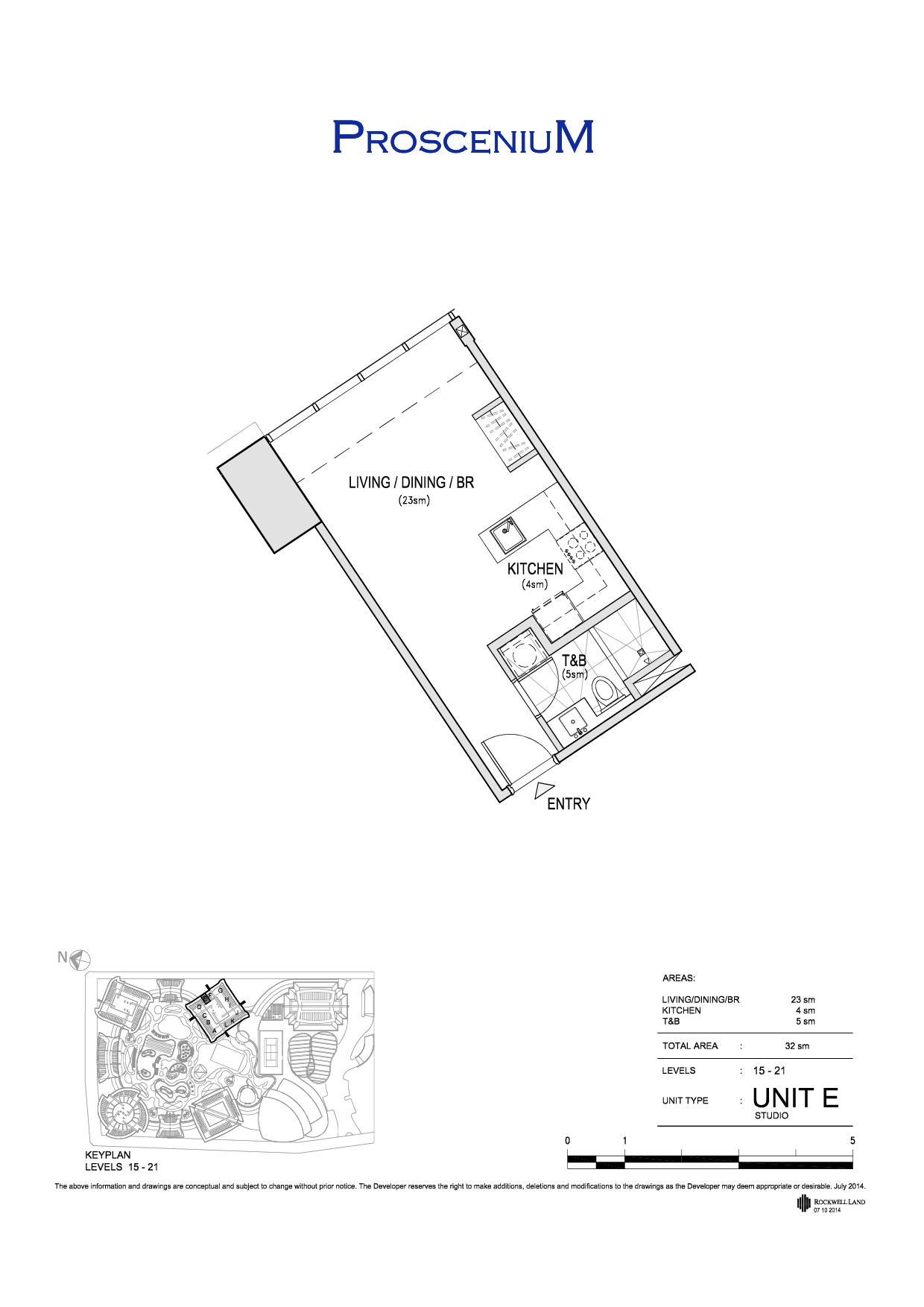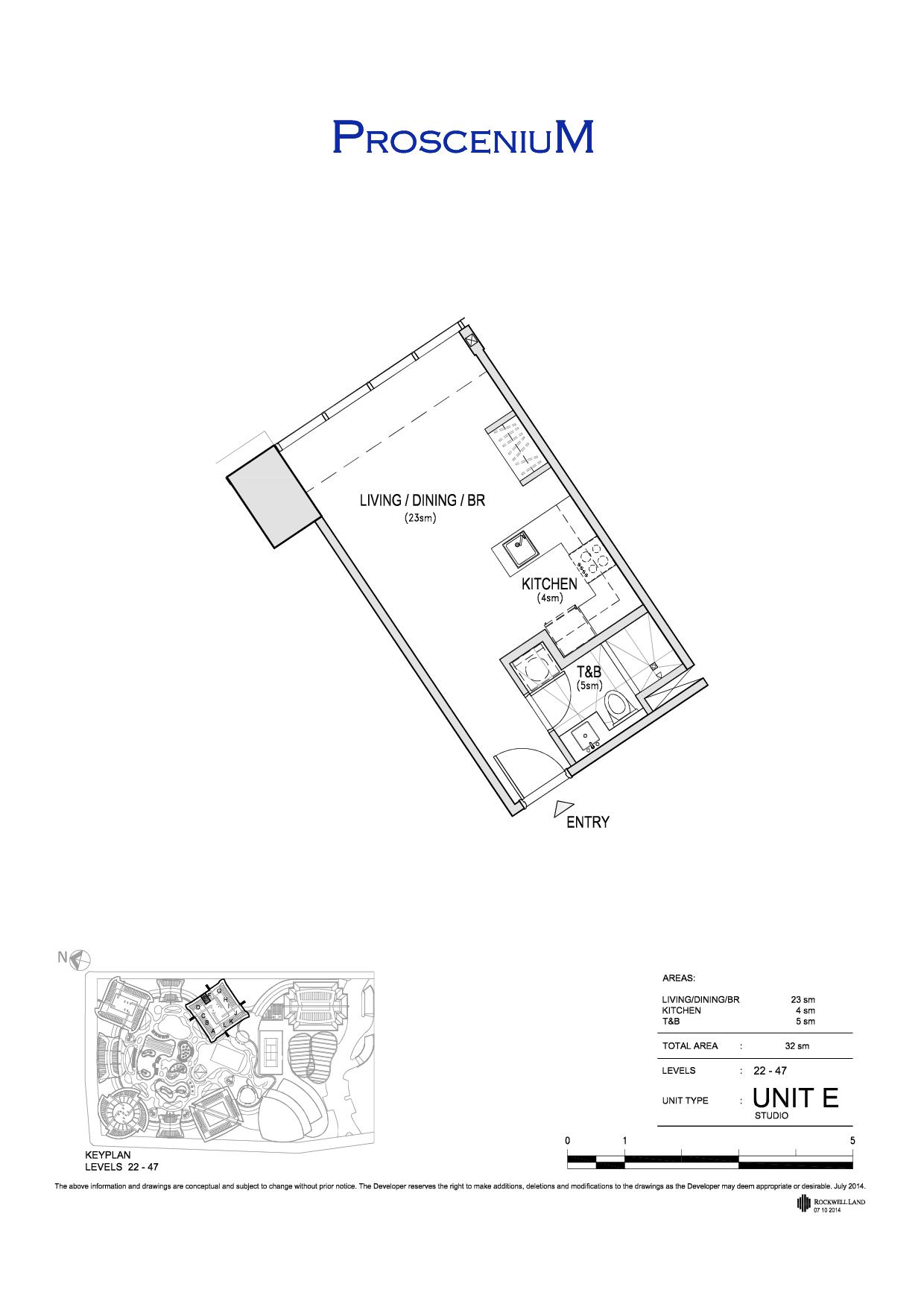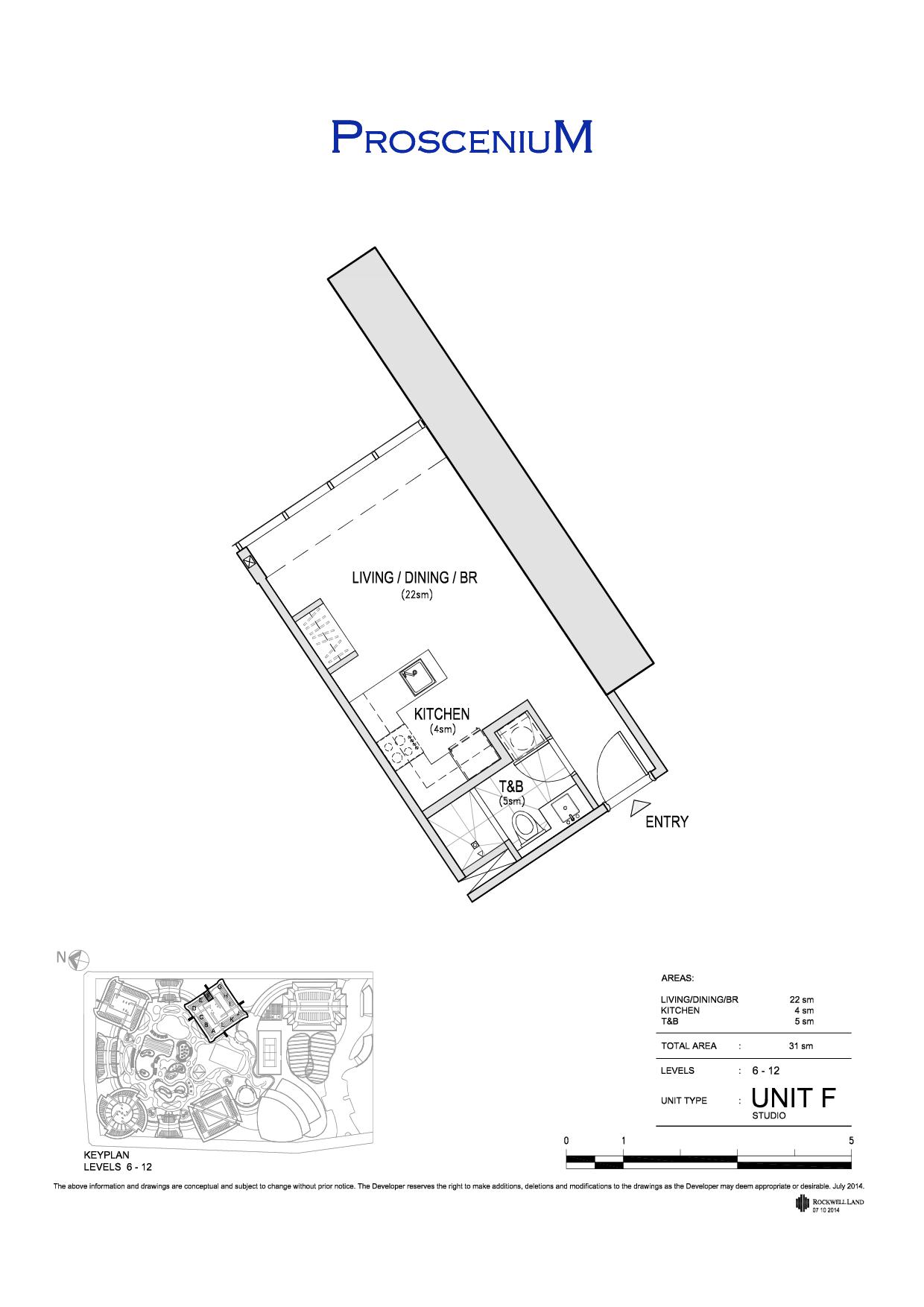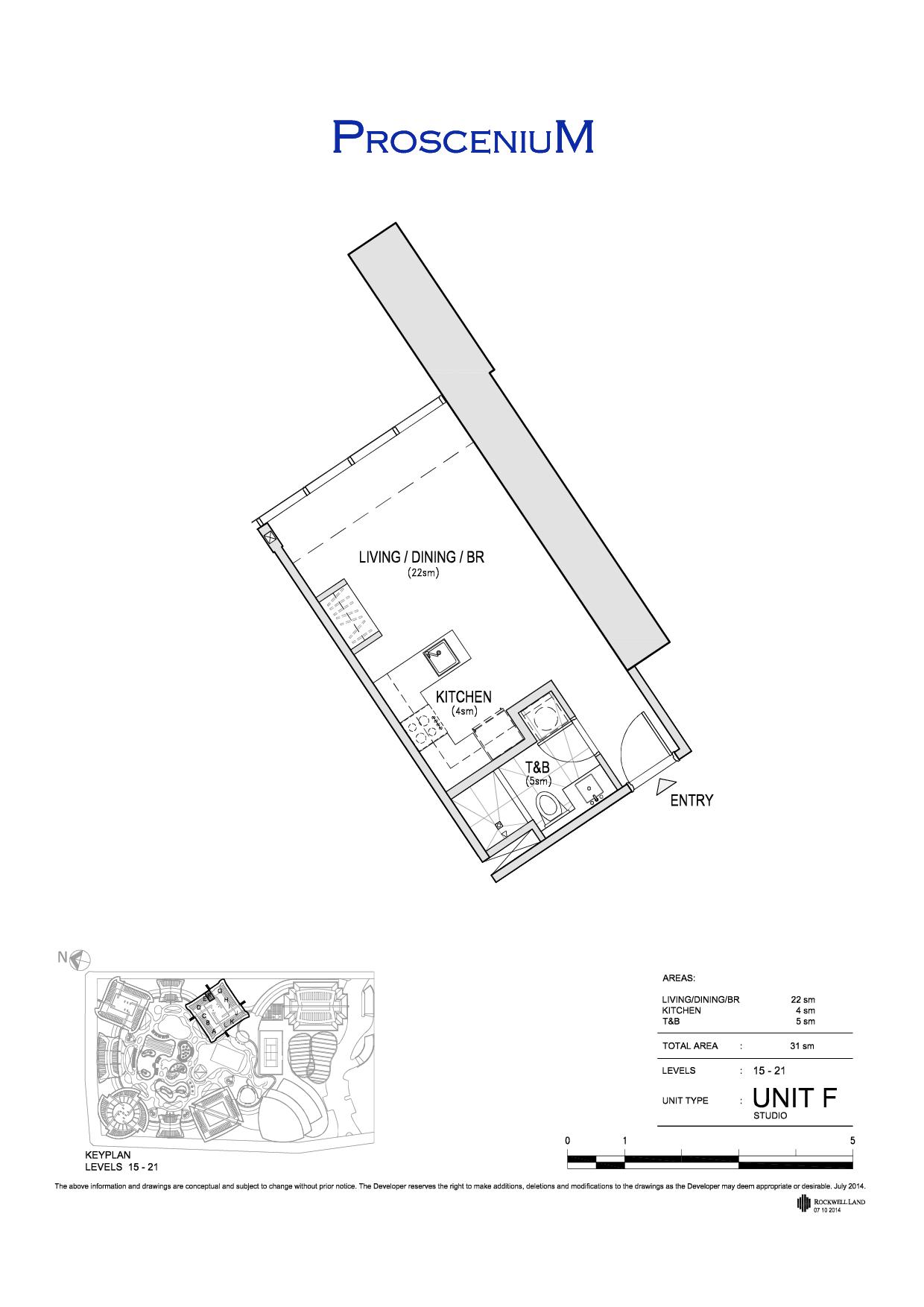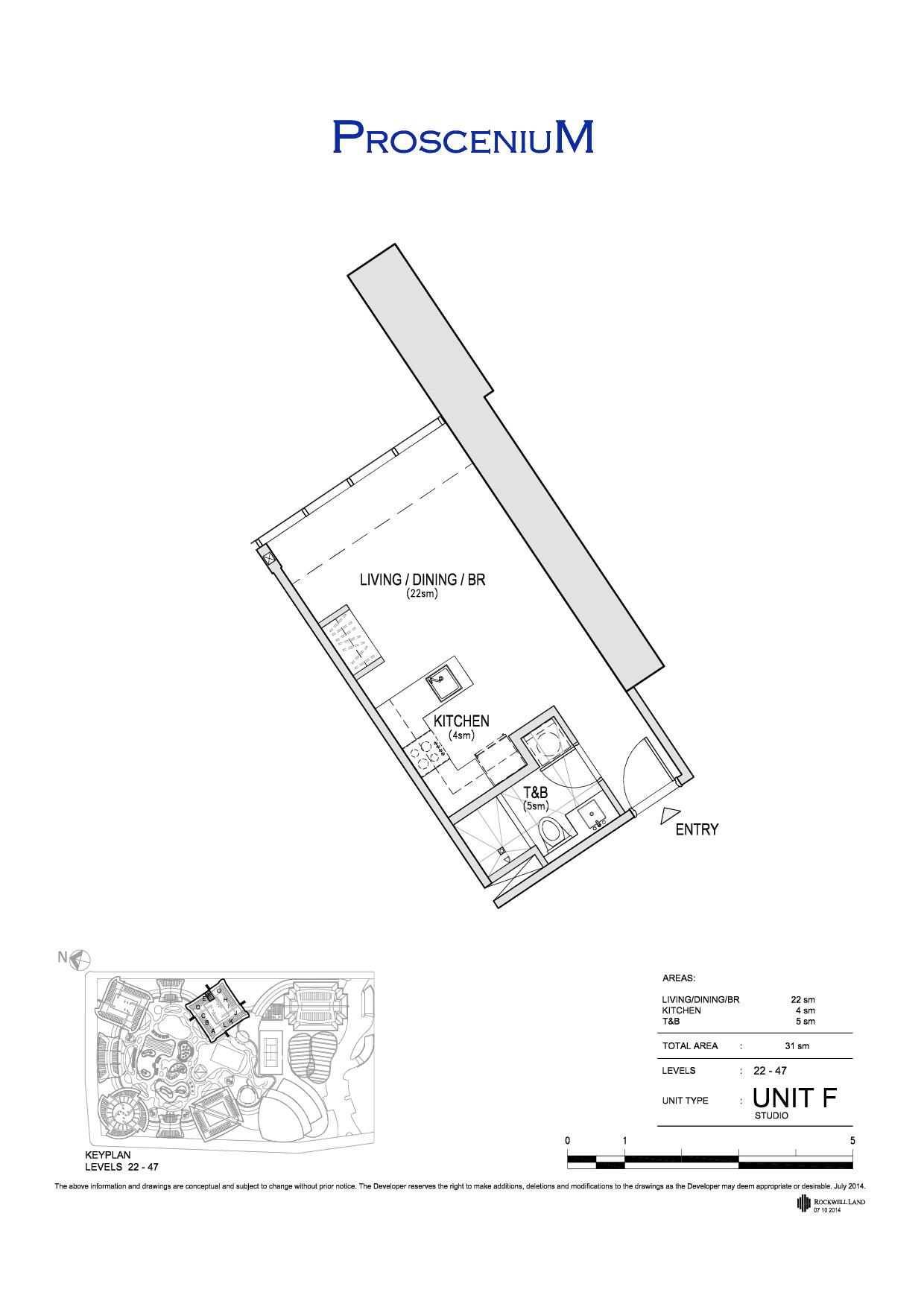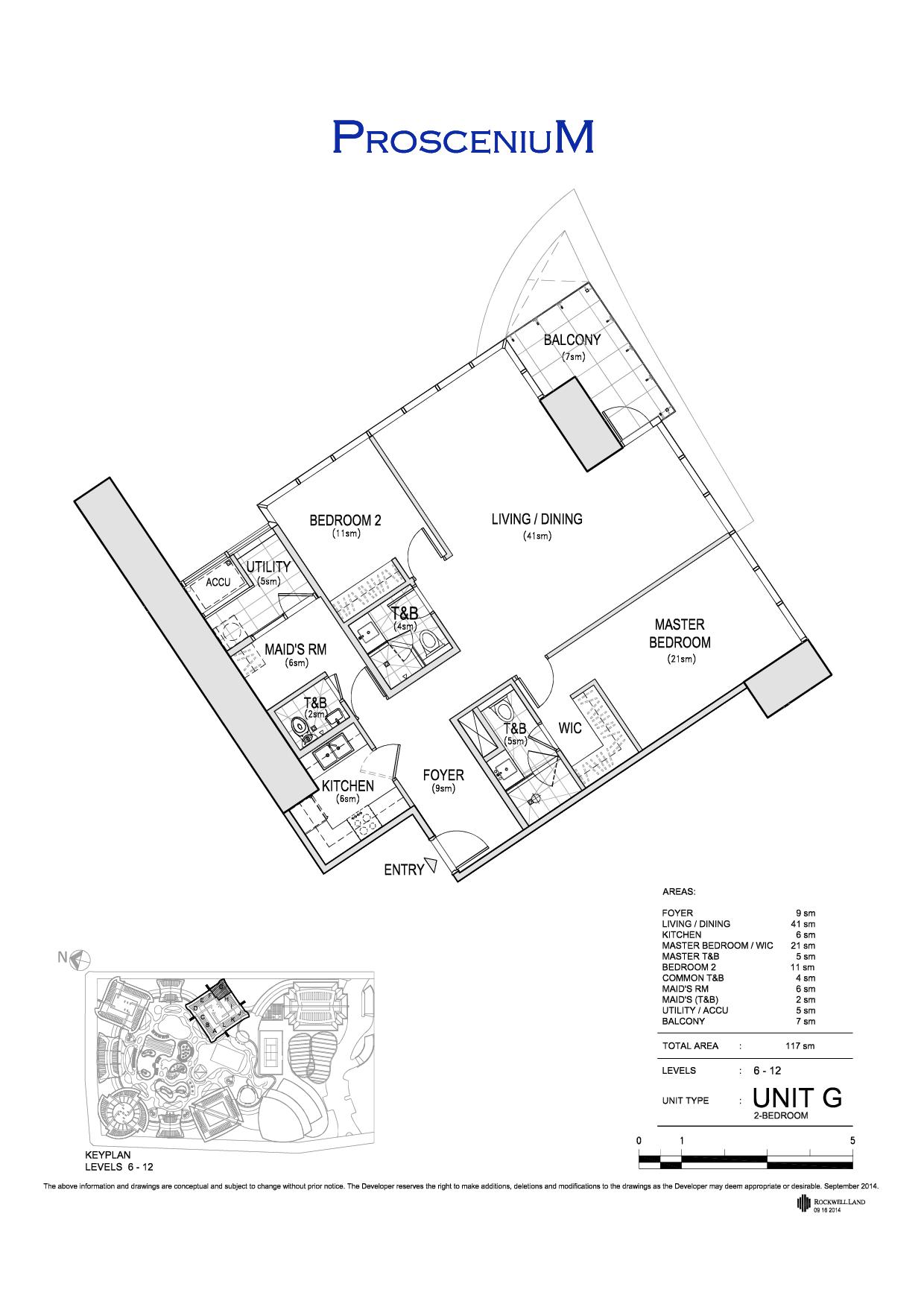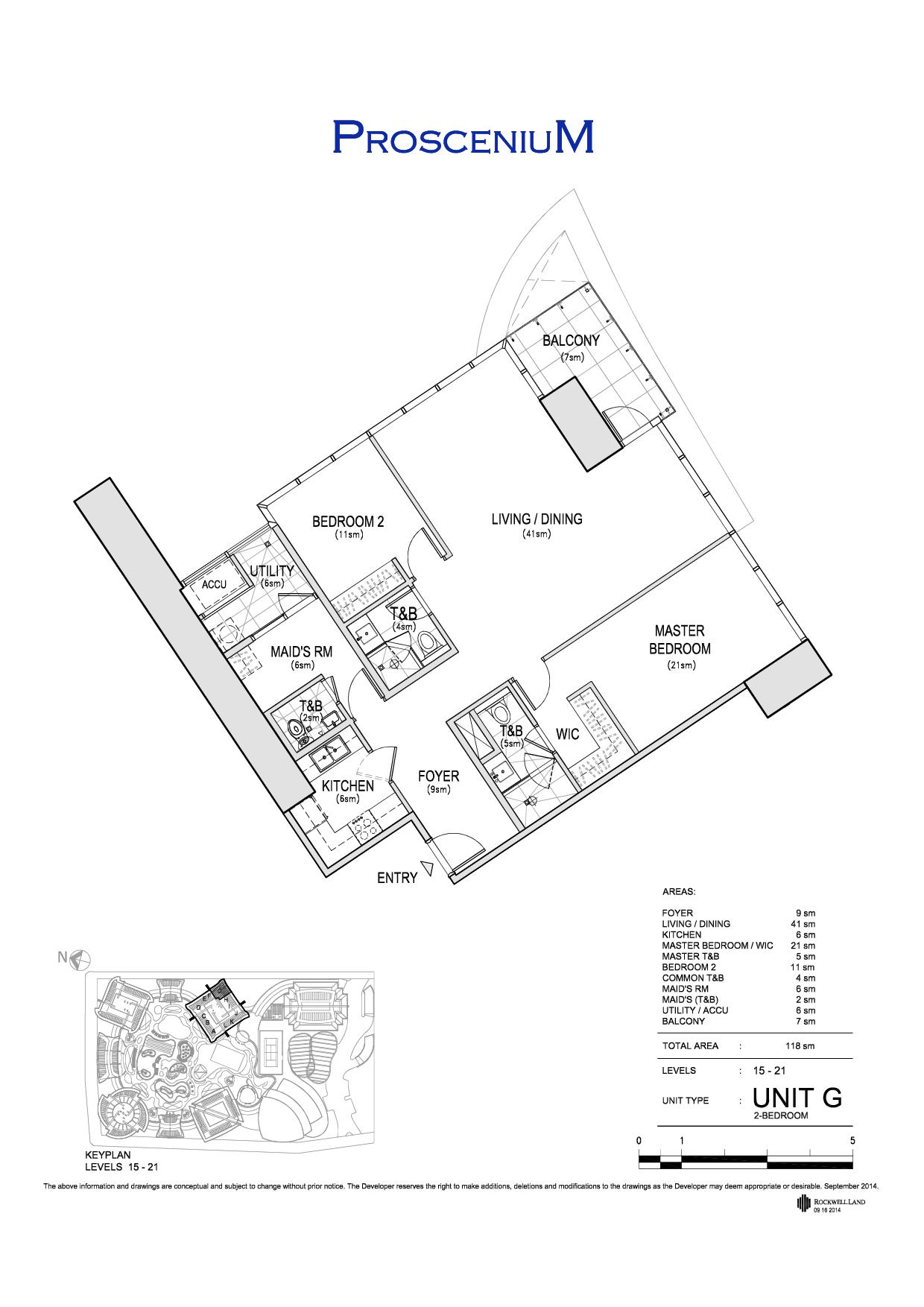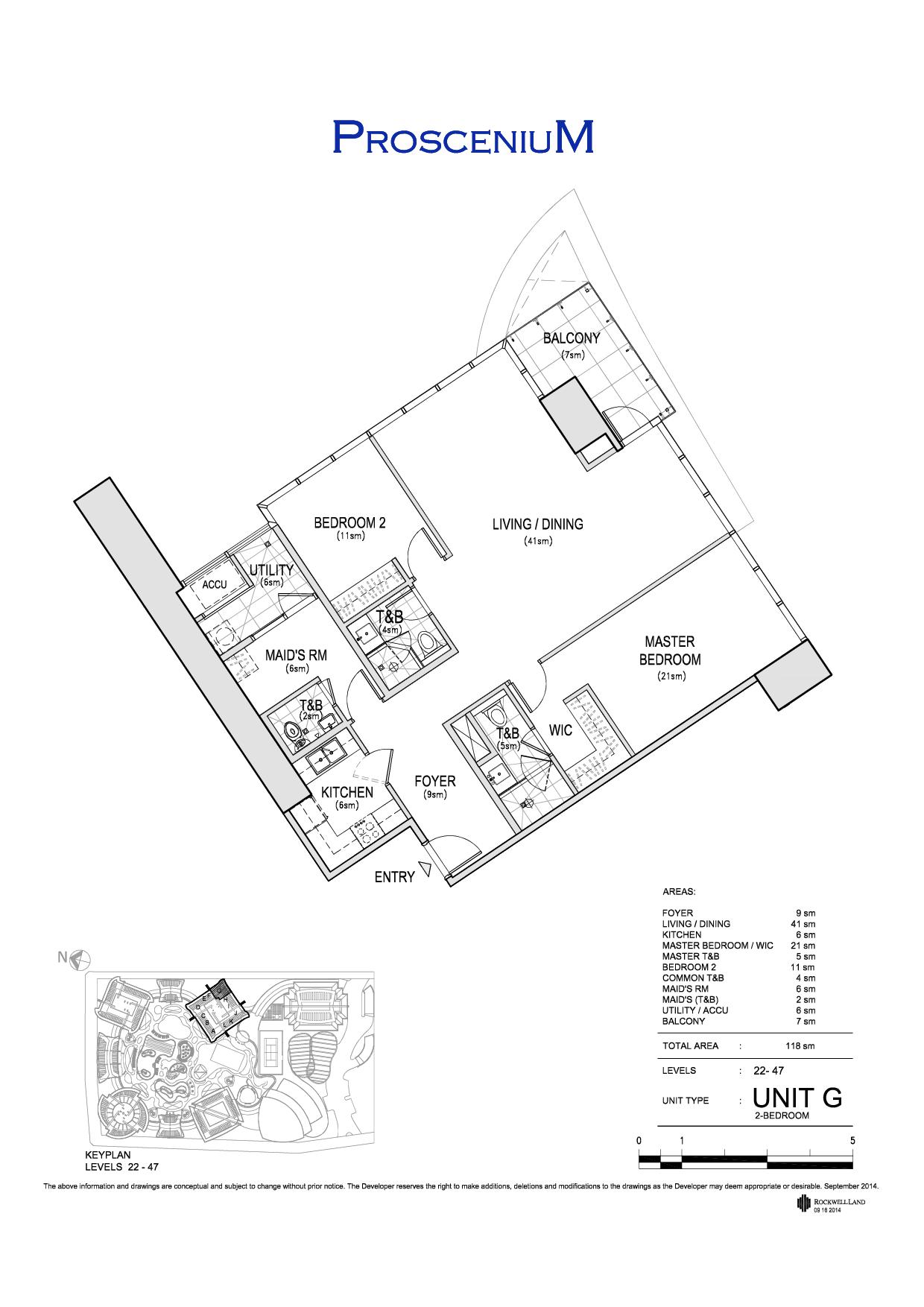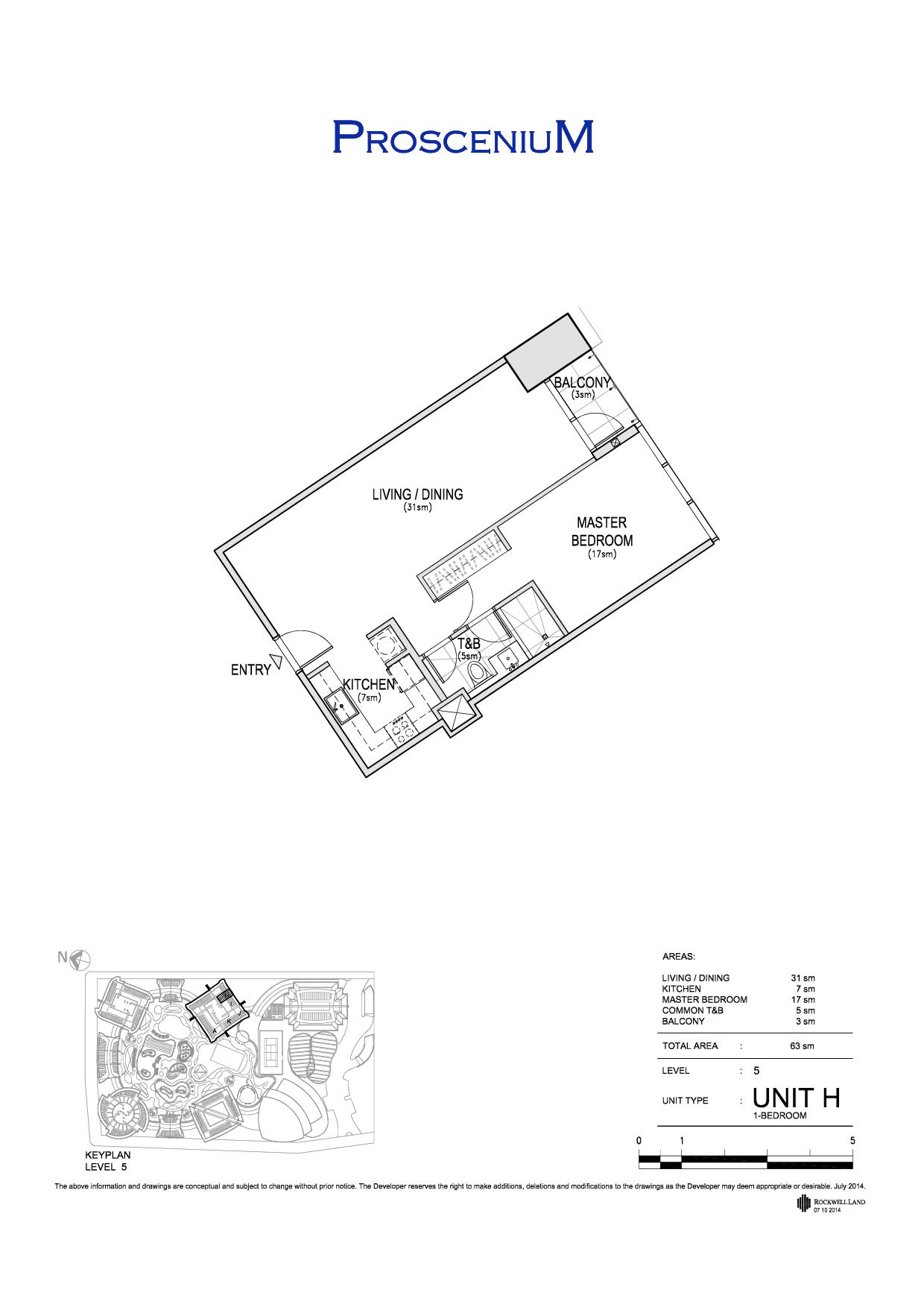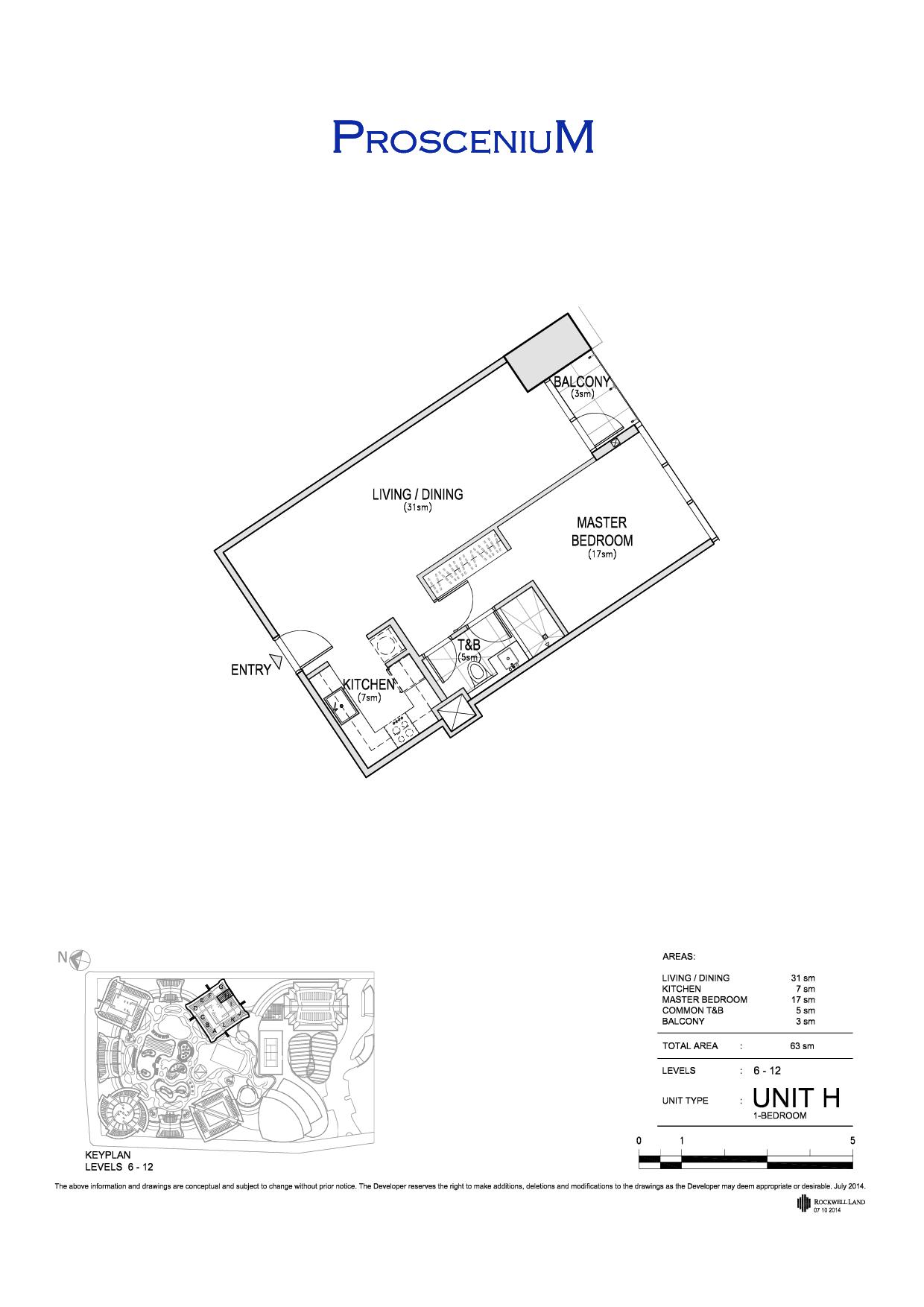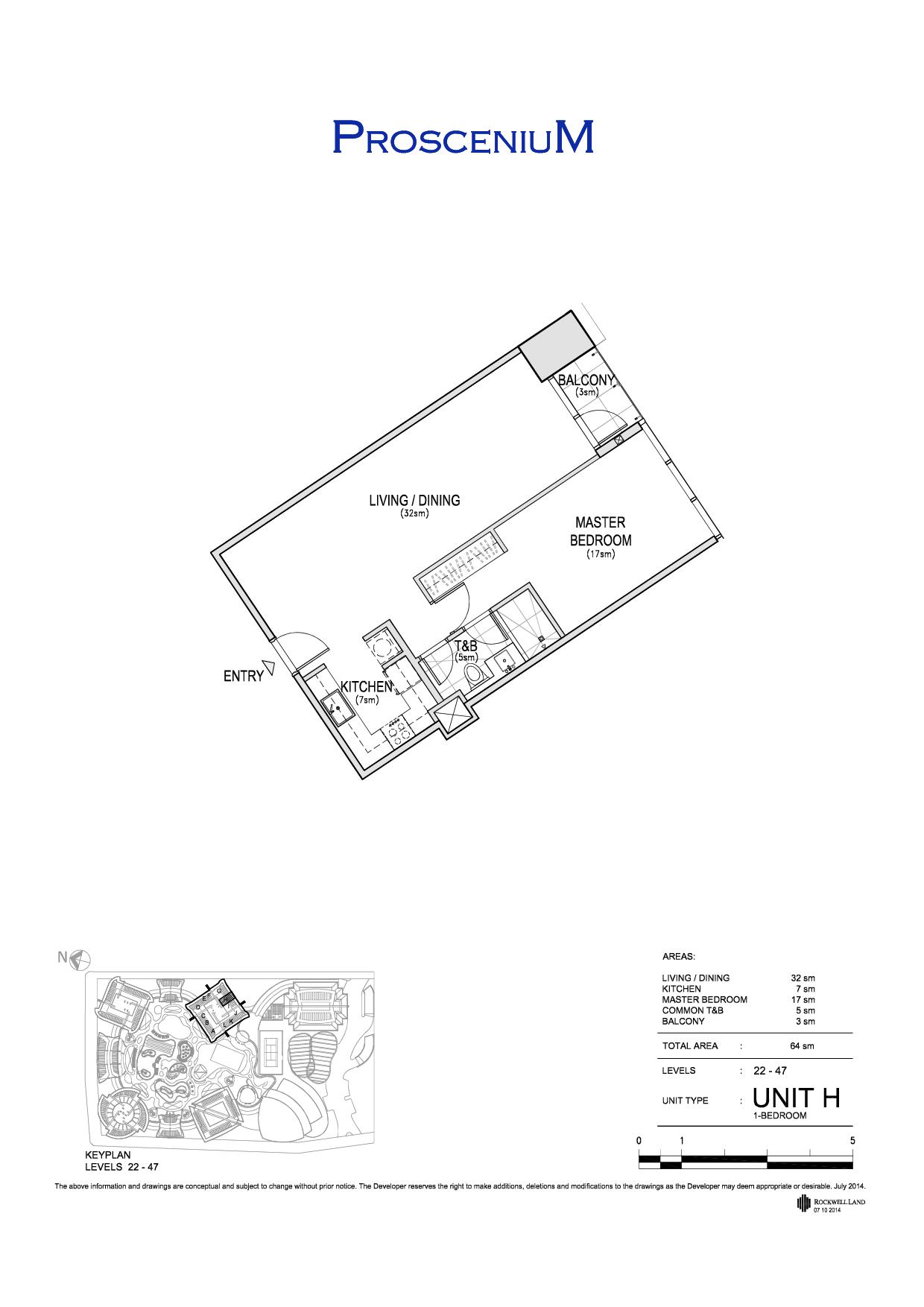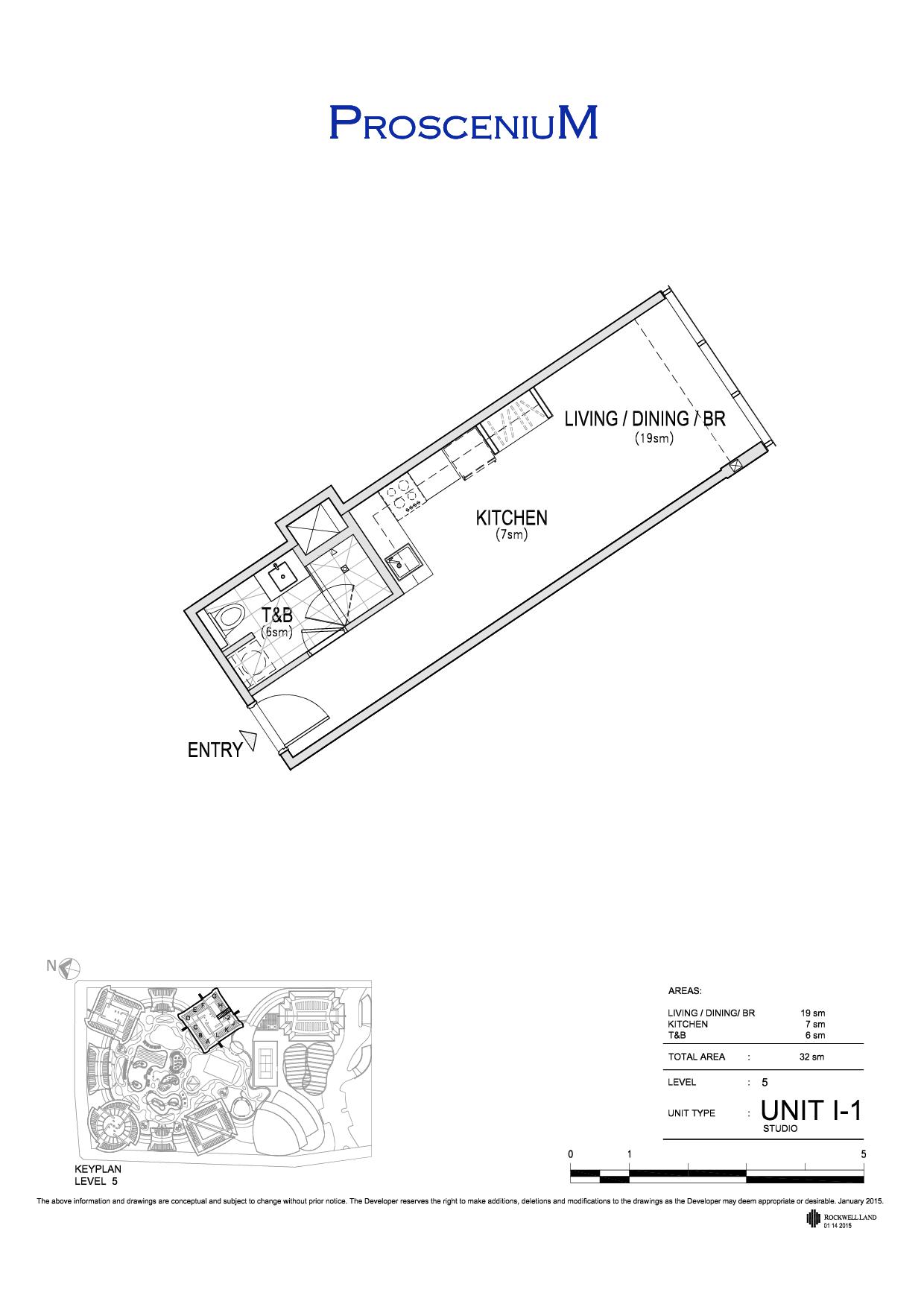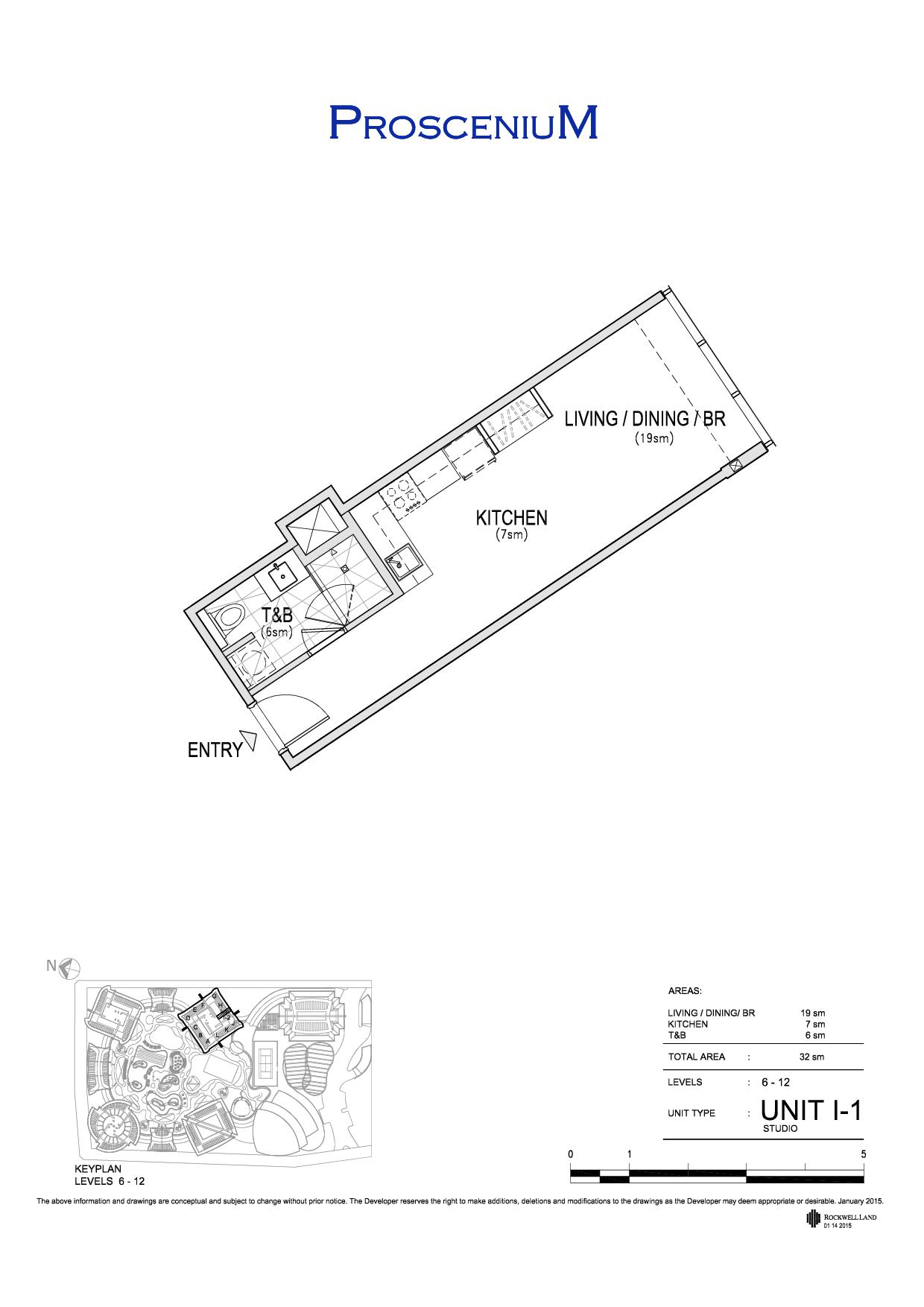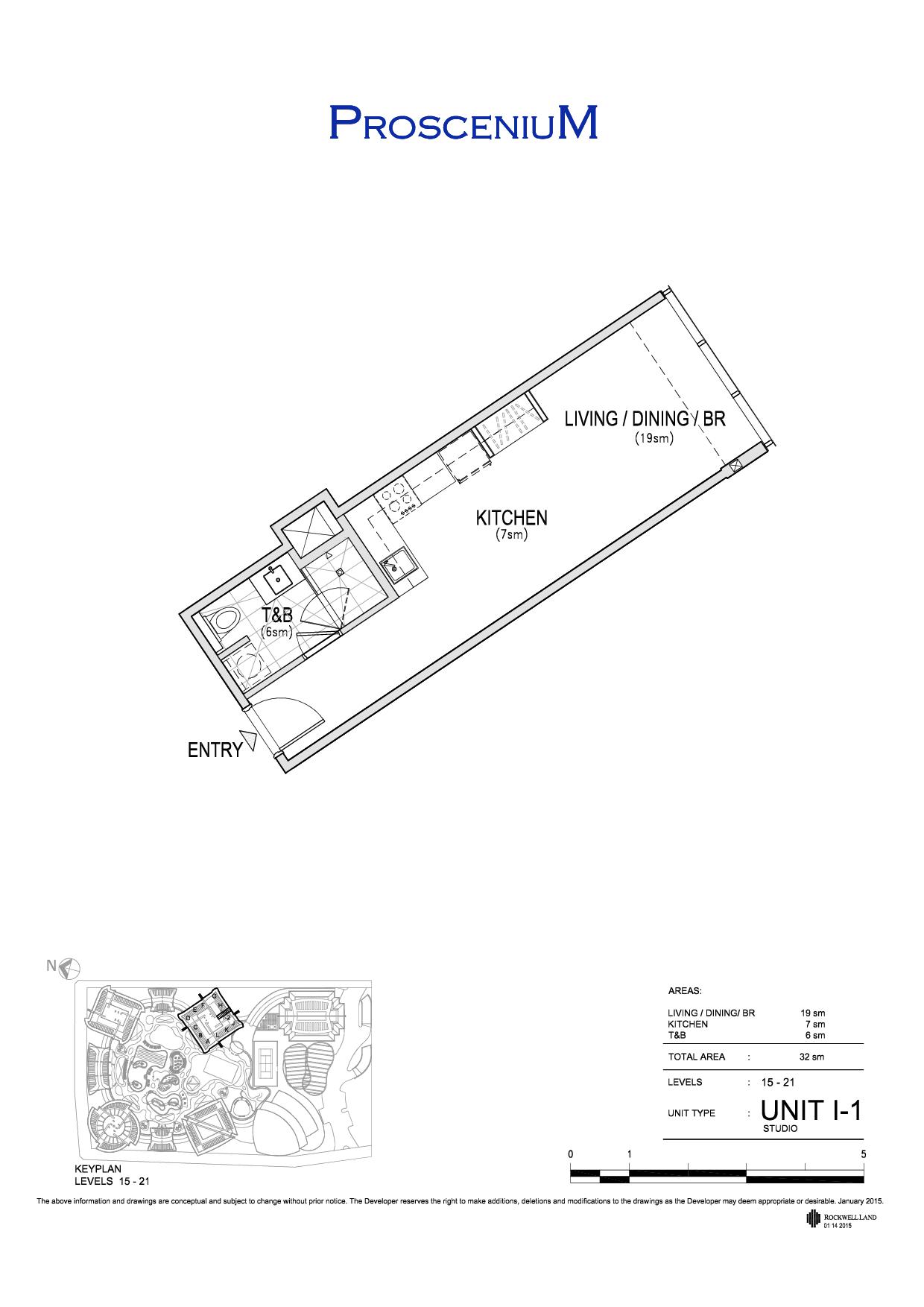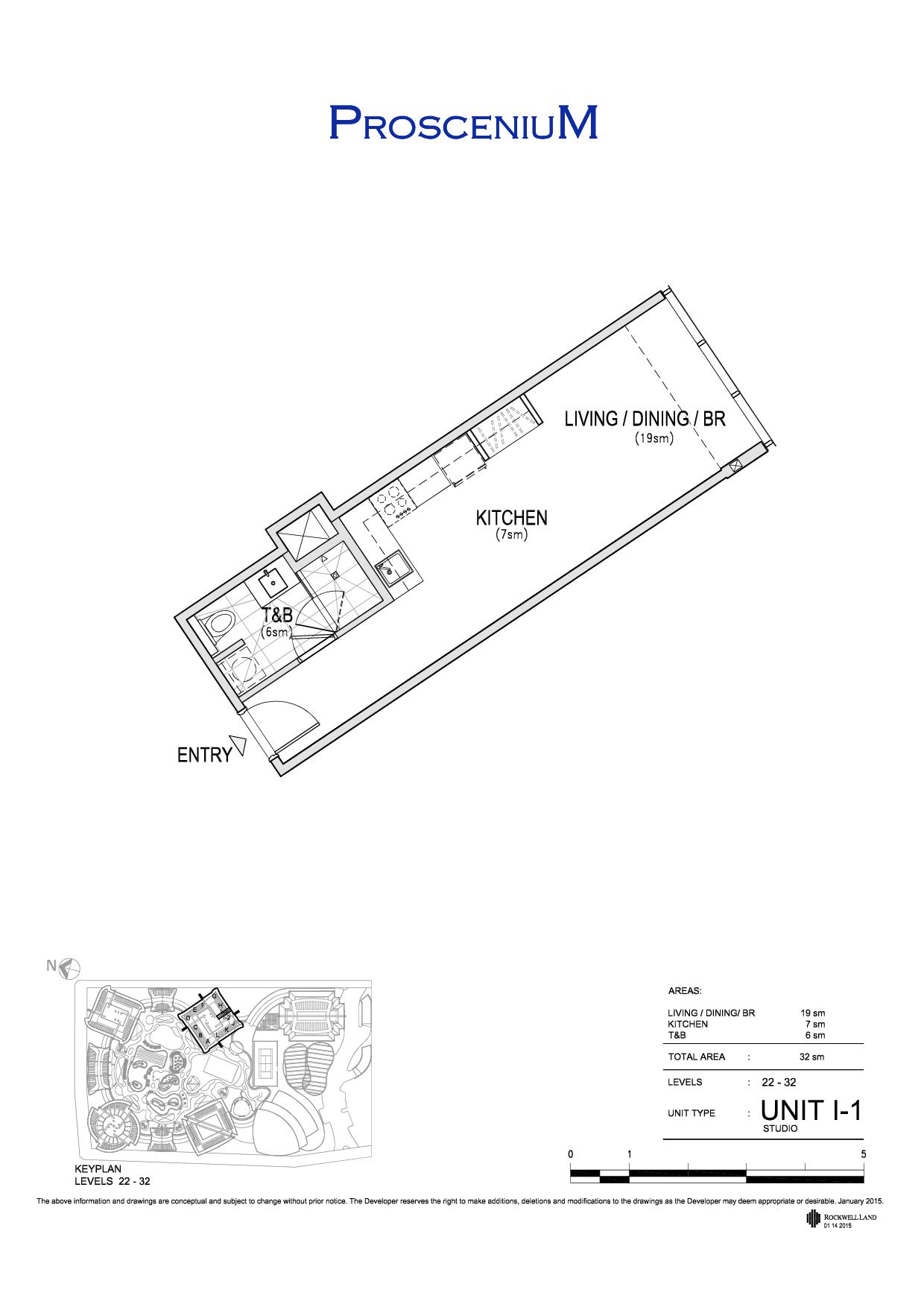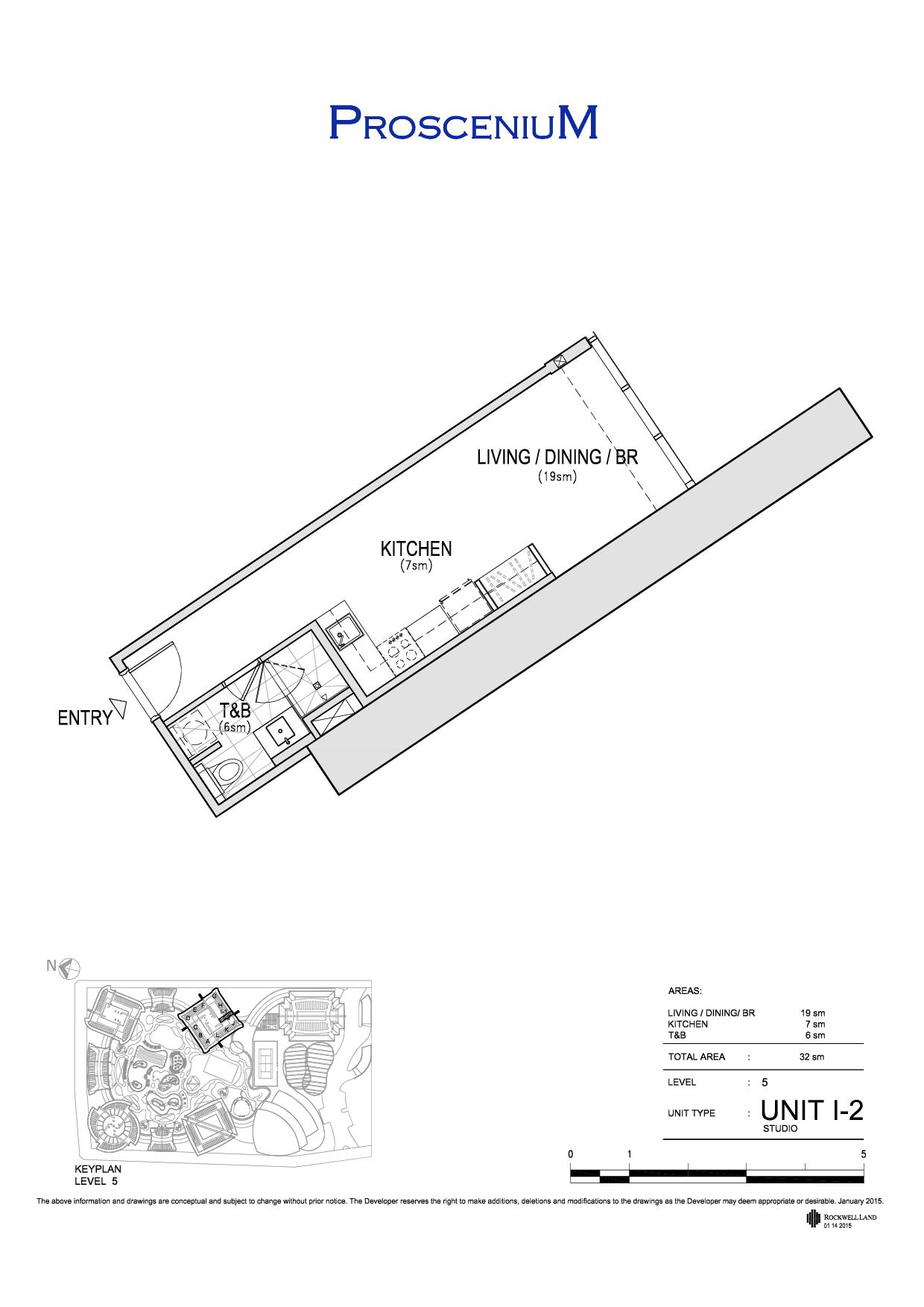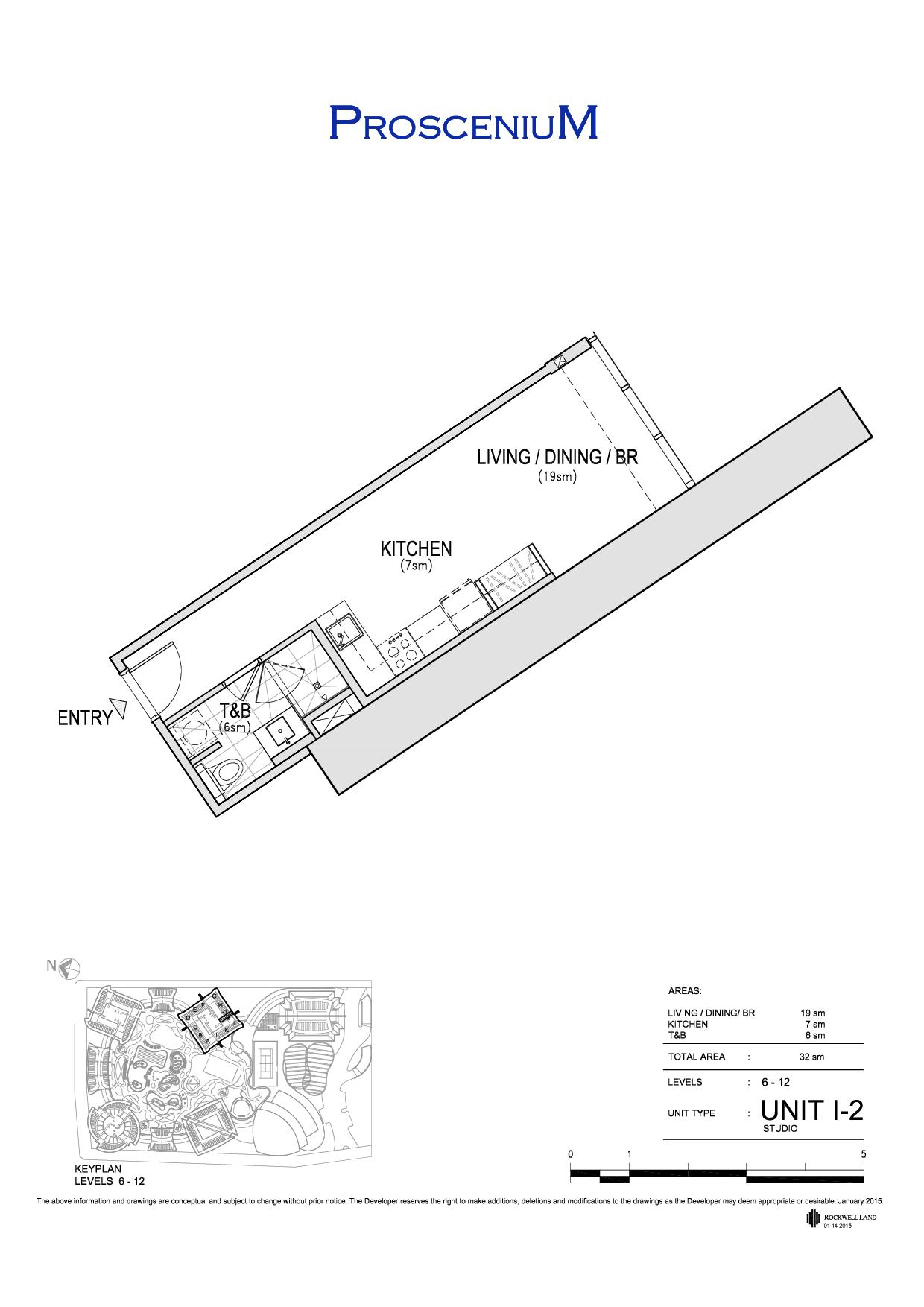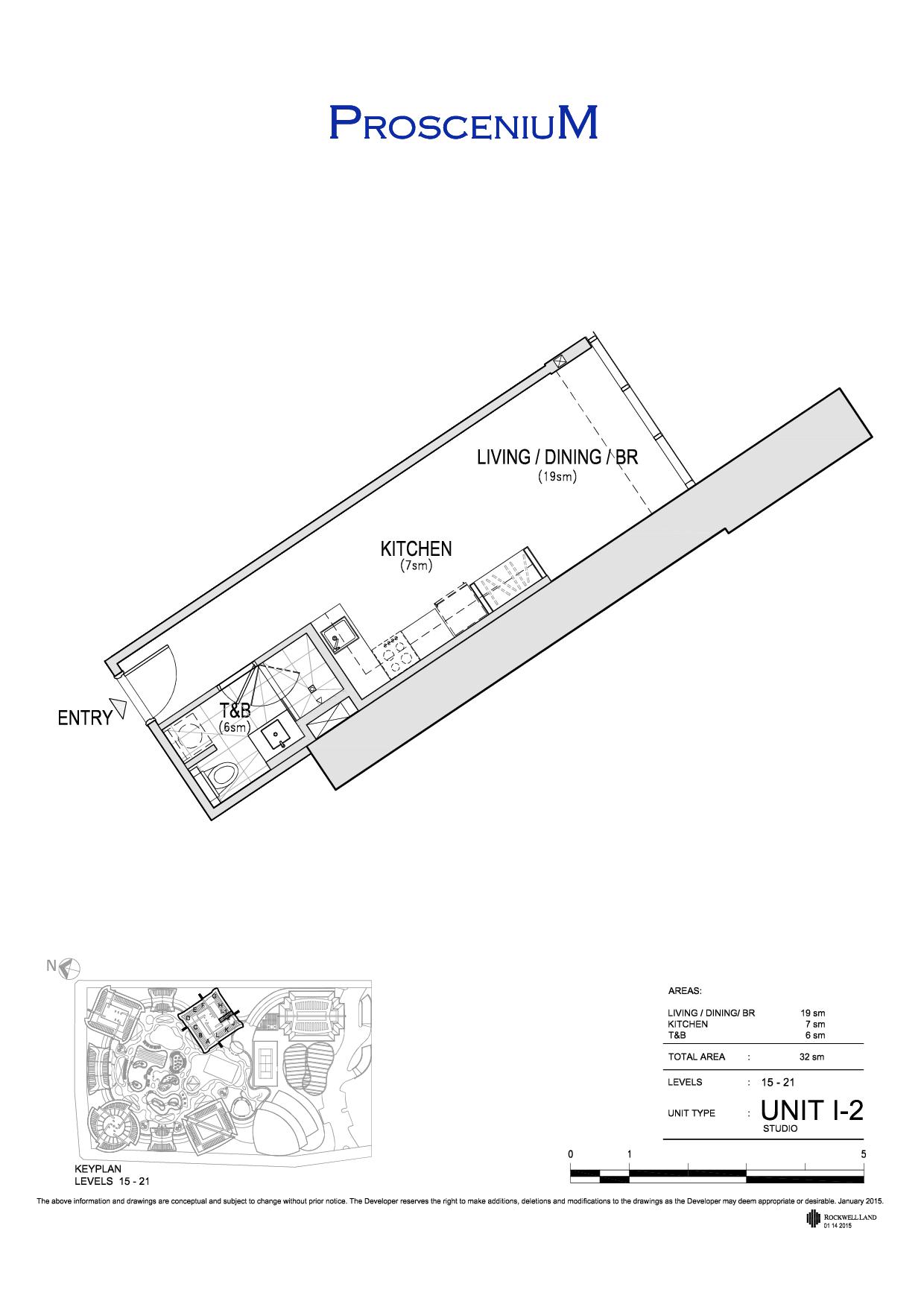 LORRAINE

The Lorraine embodies premium living as it offers spacious unit cuts including 77 two-bedroom units, 104 three-bedroom units, and 10 four-bedroom units distributed across 45 floors.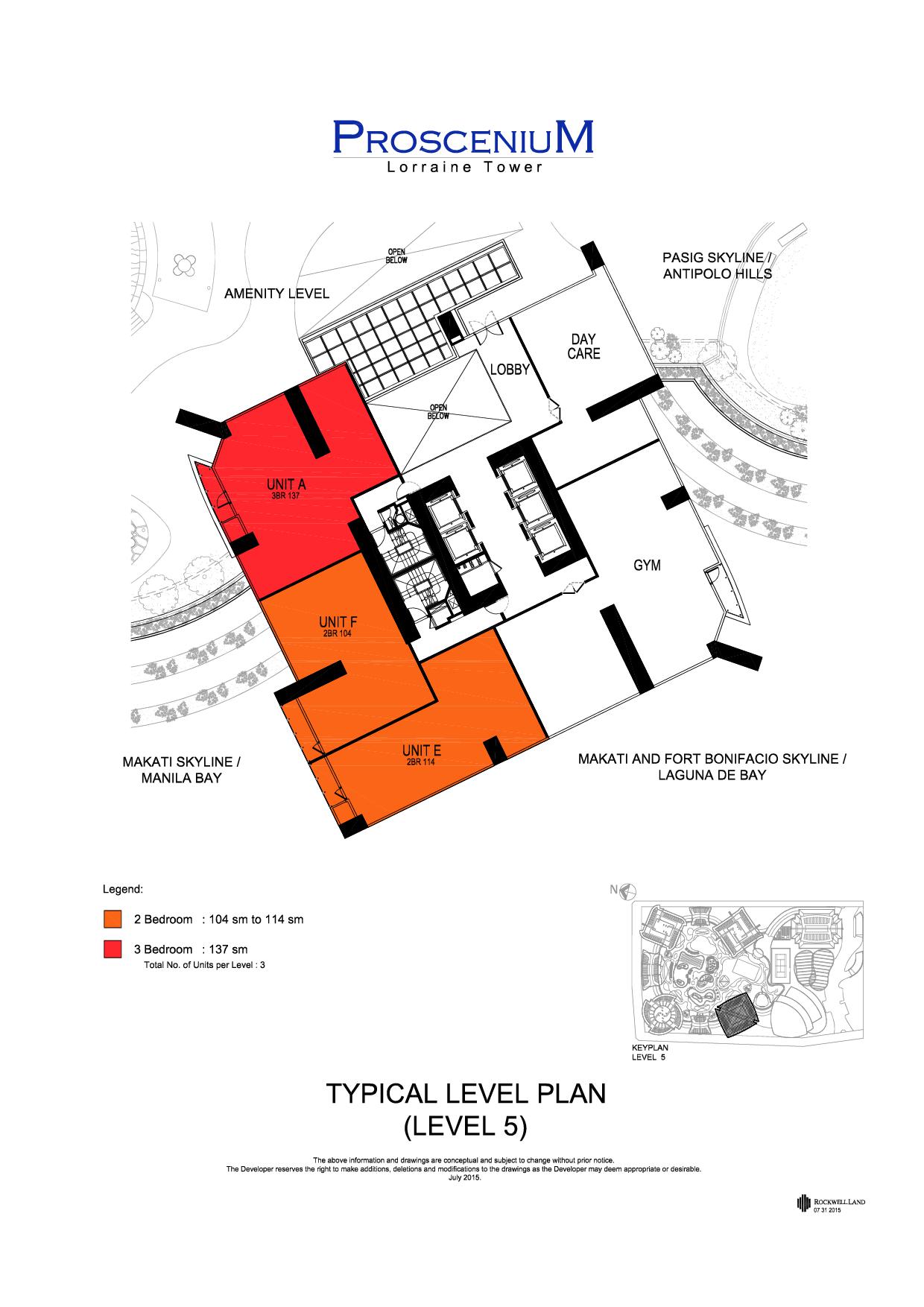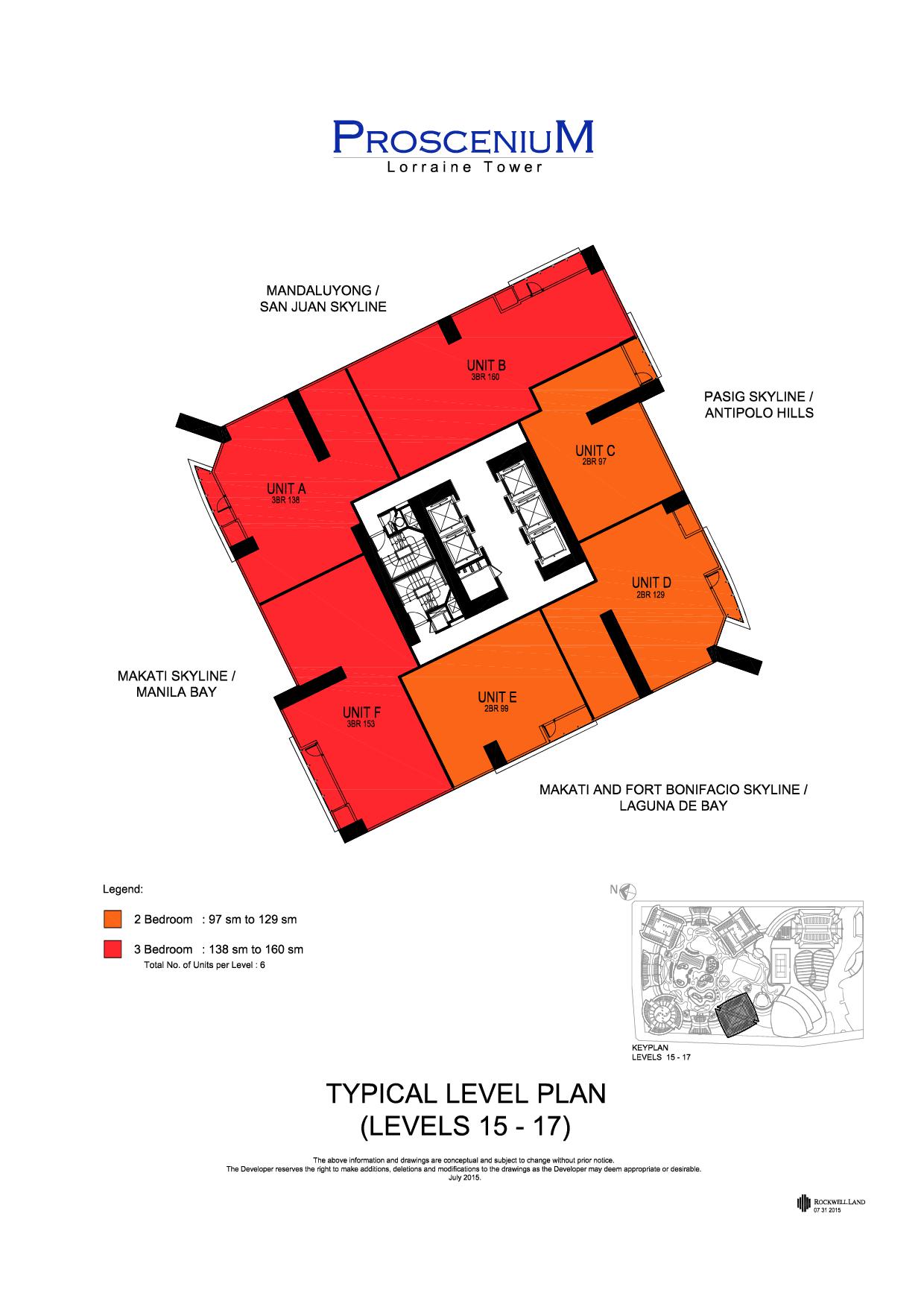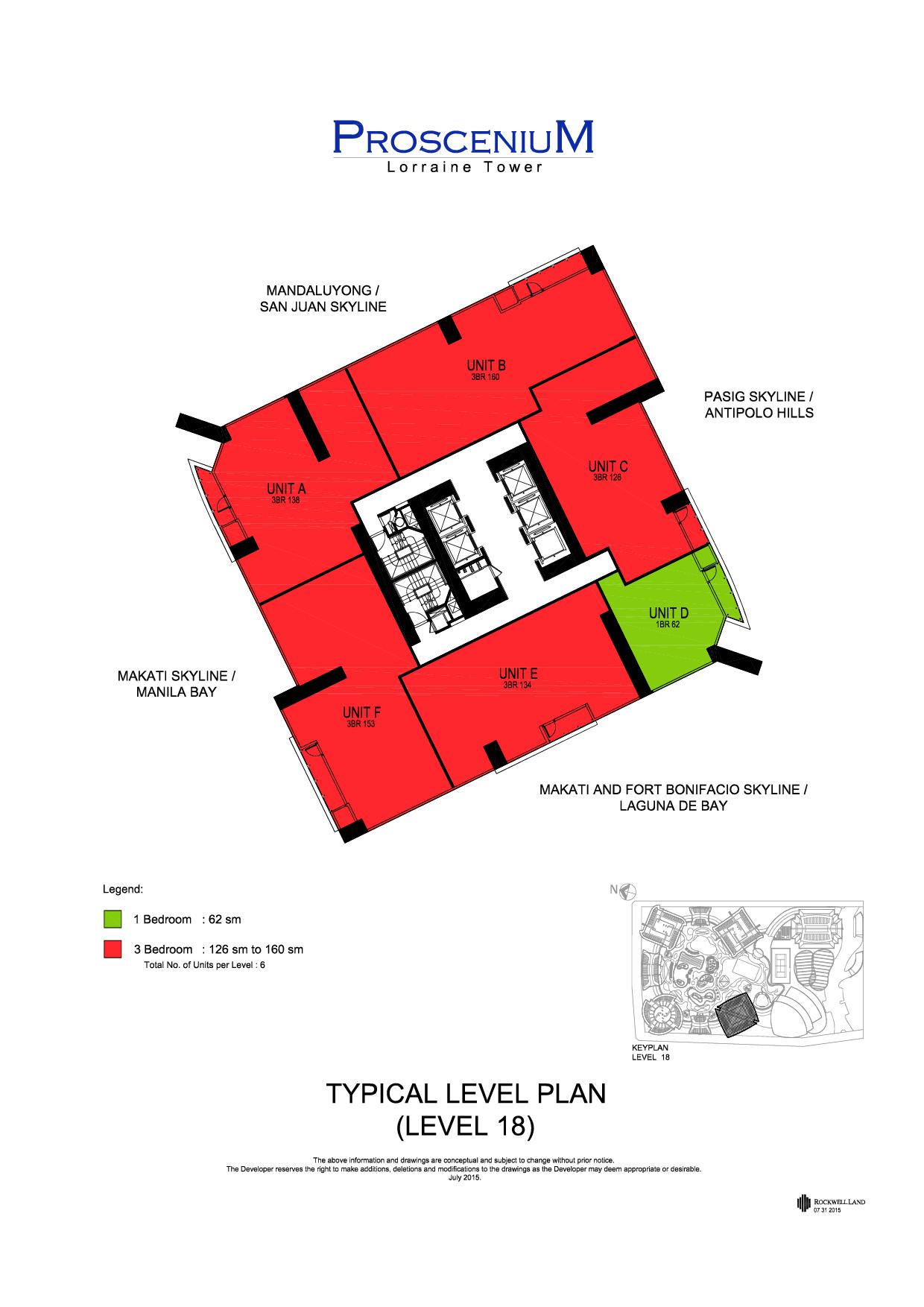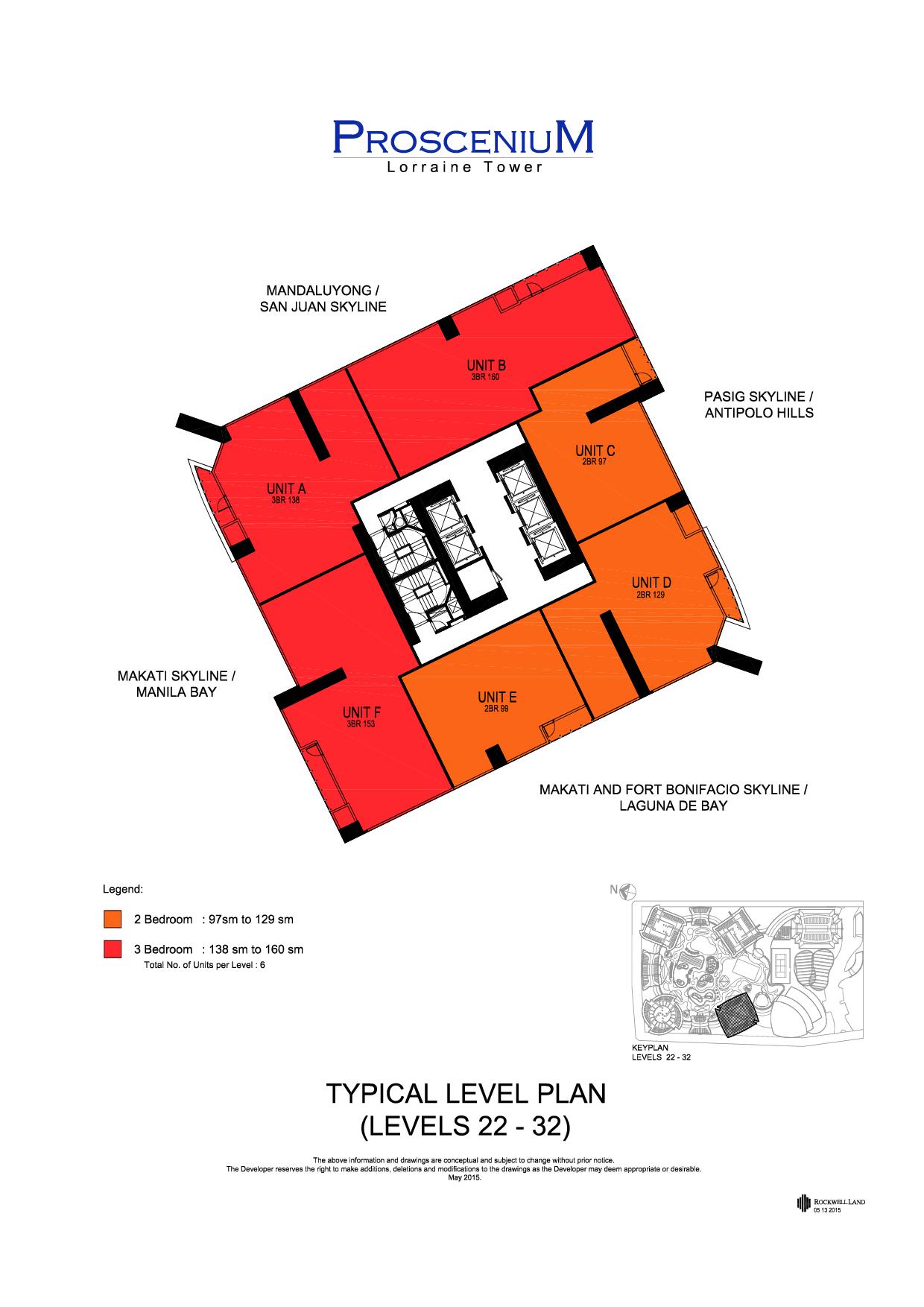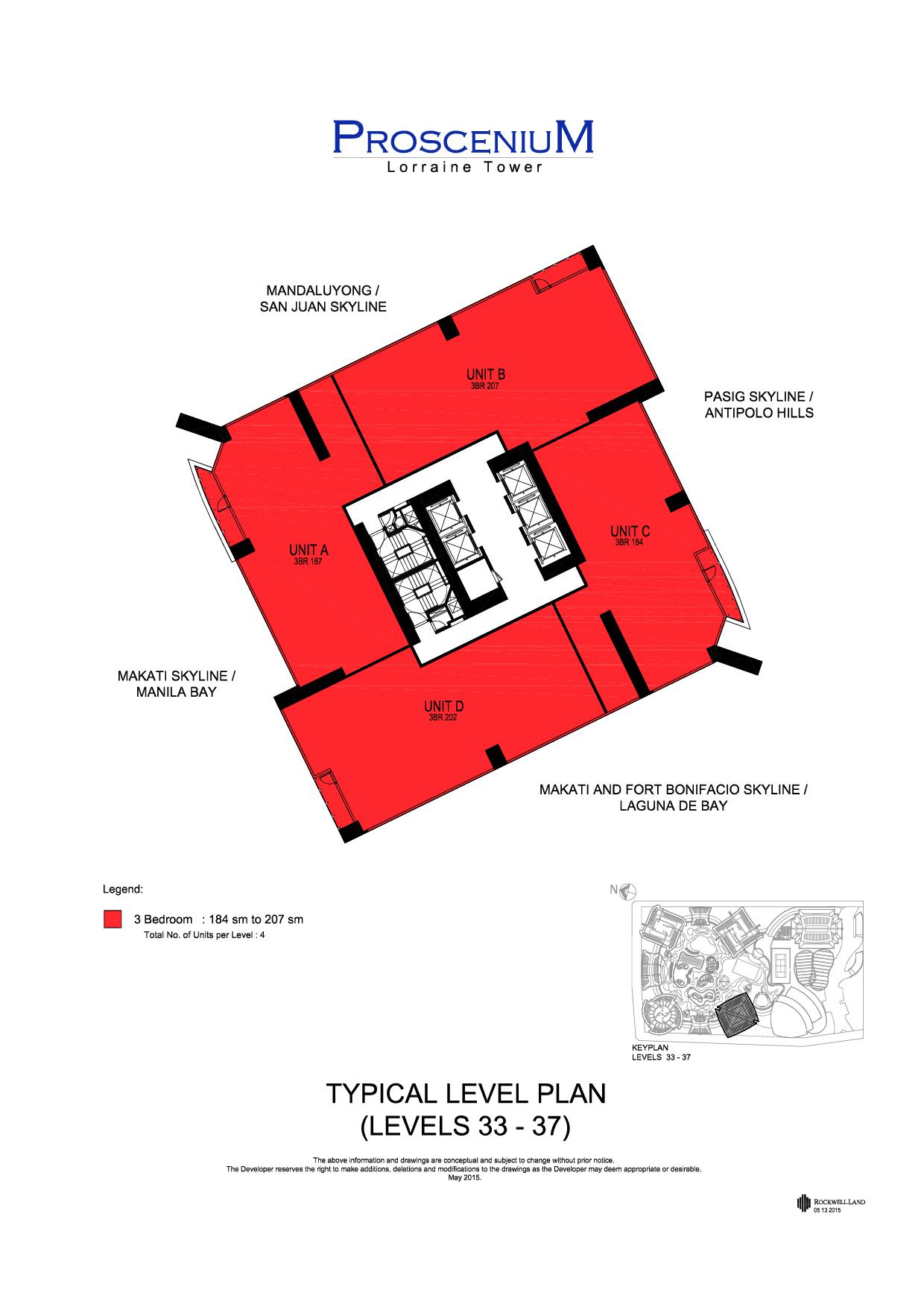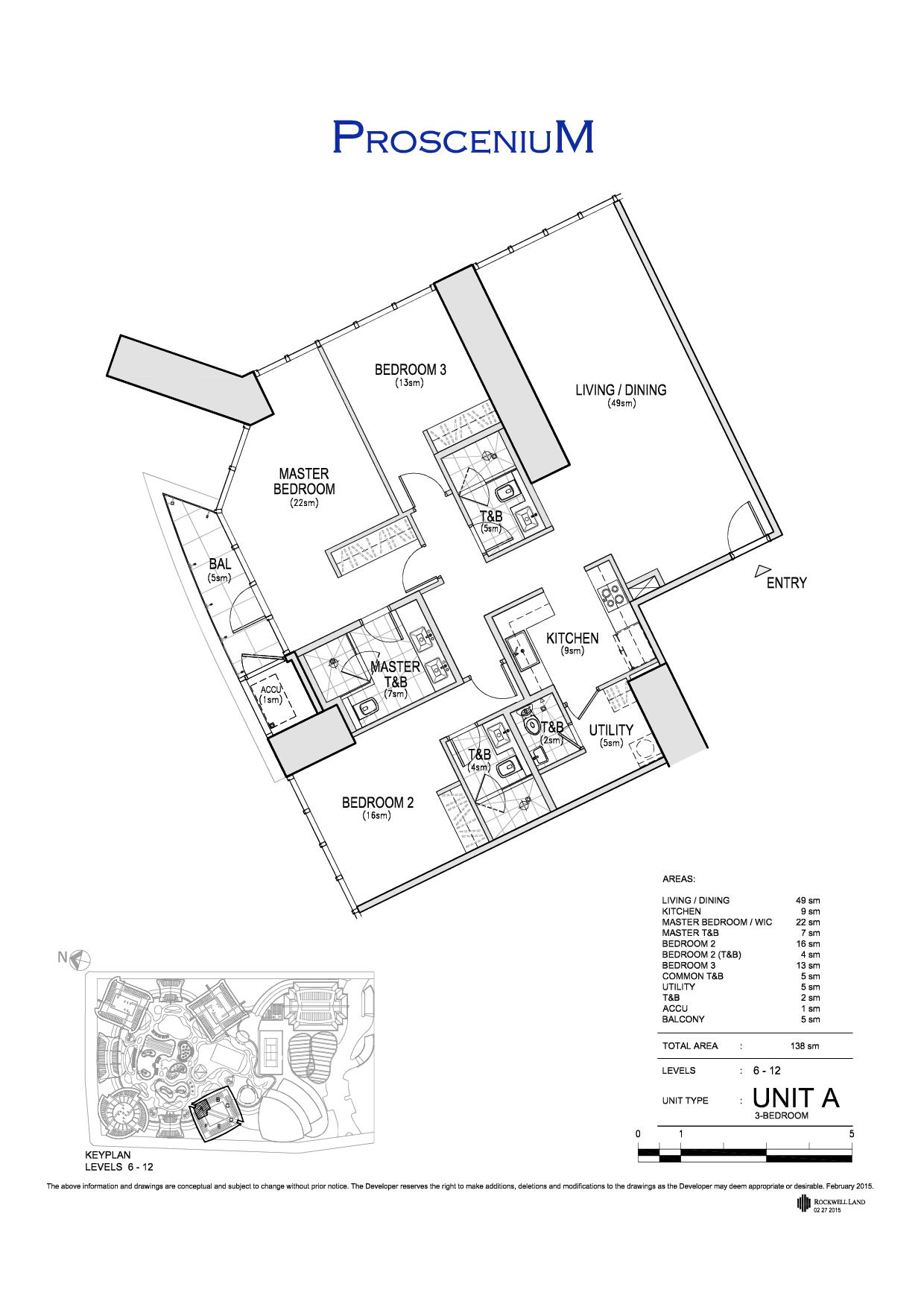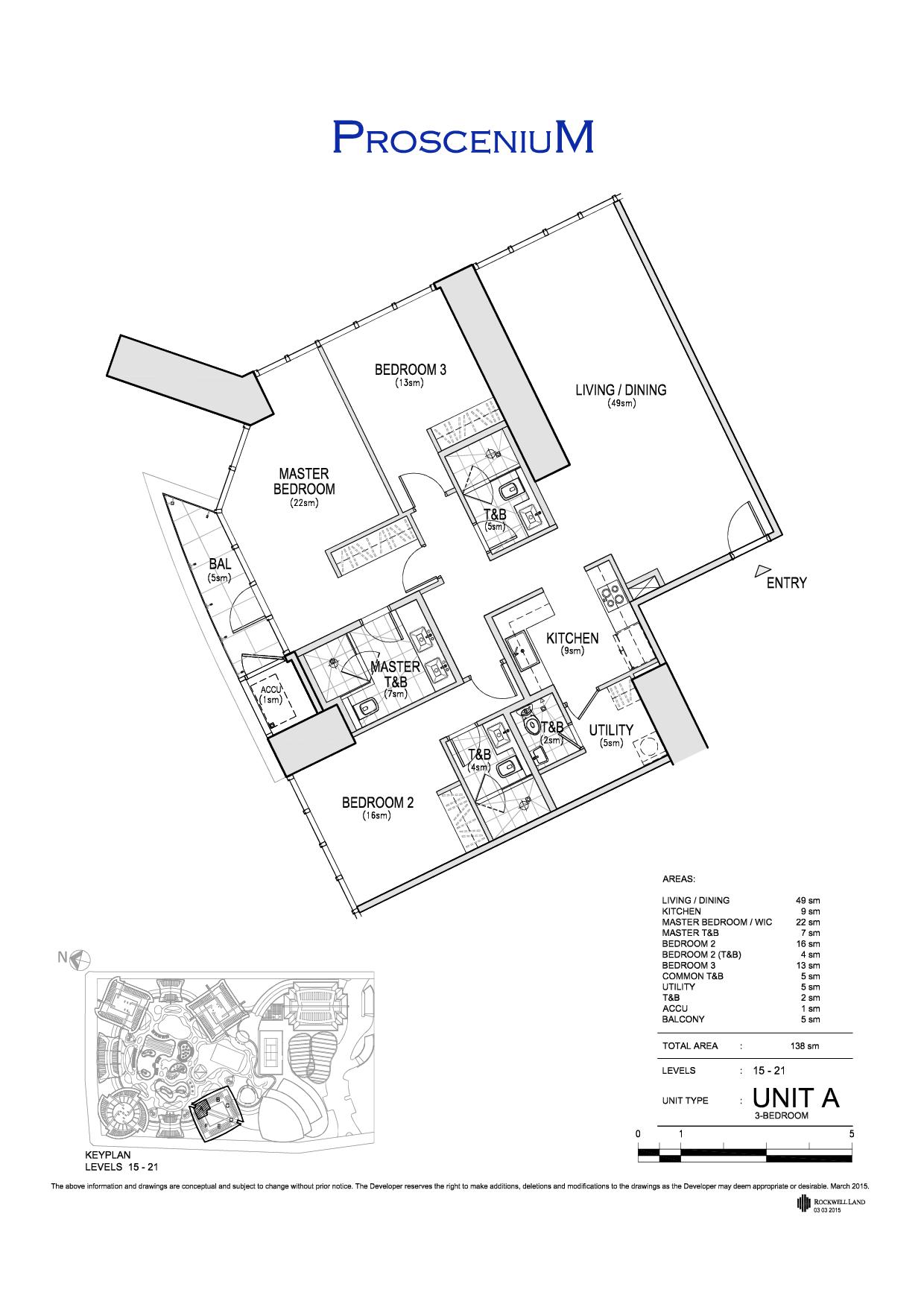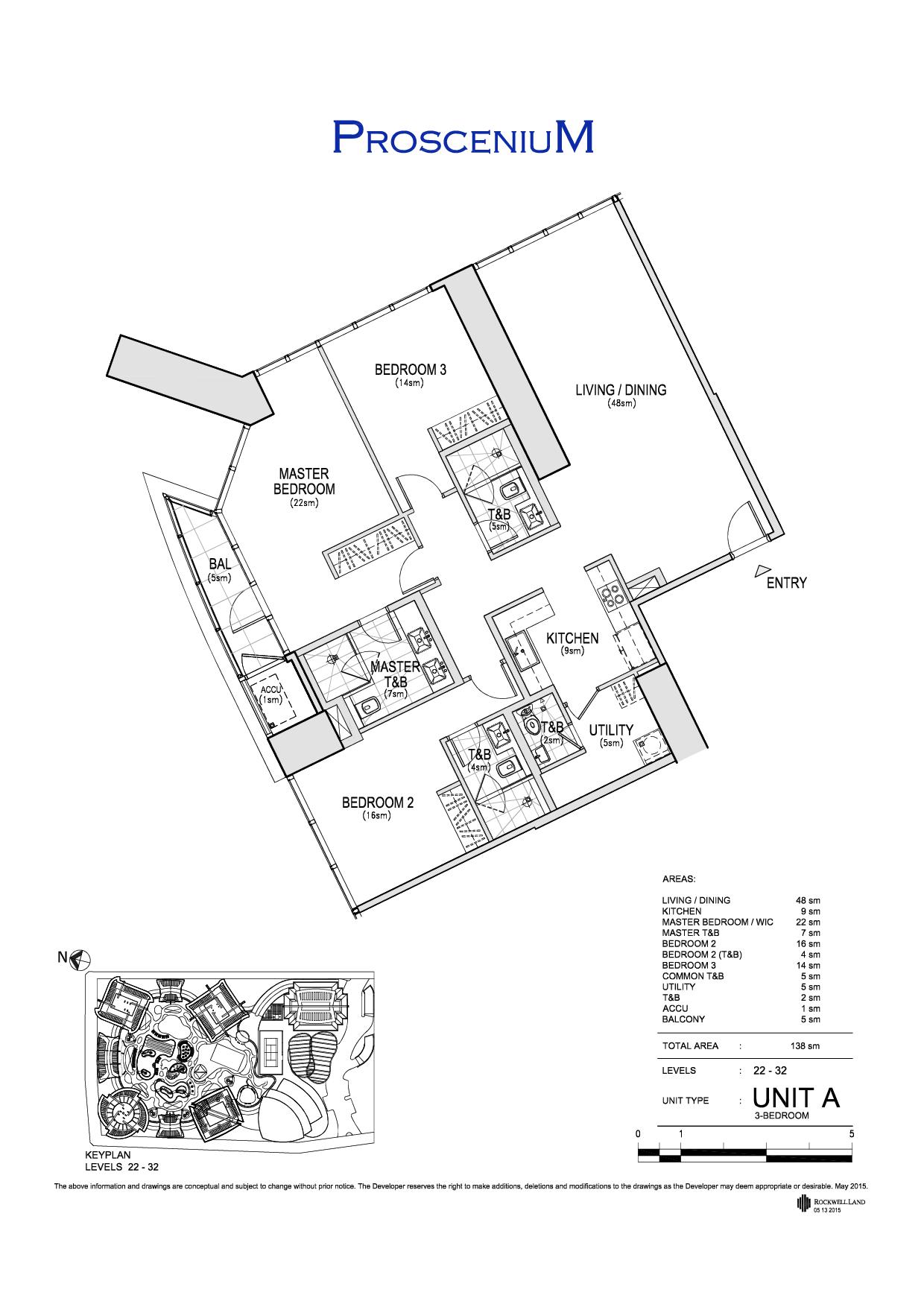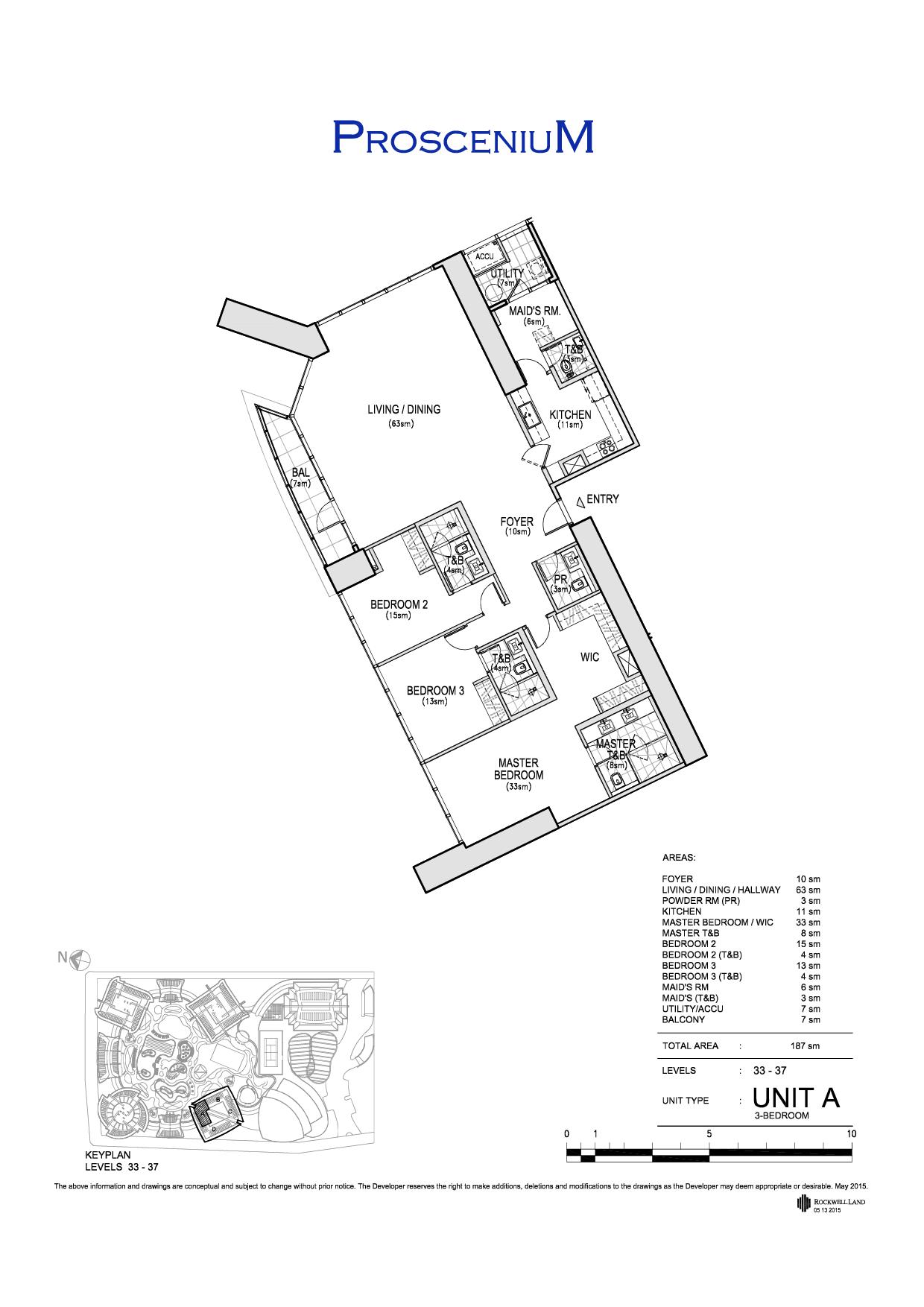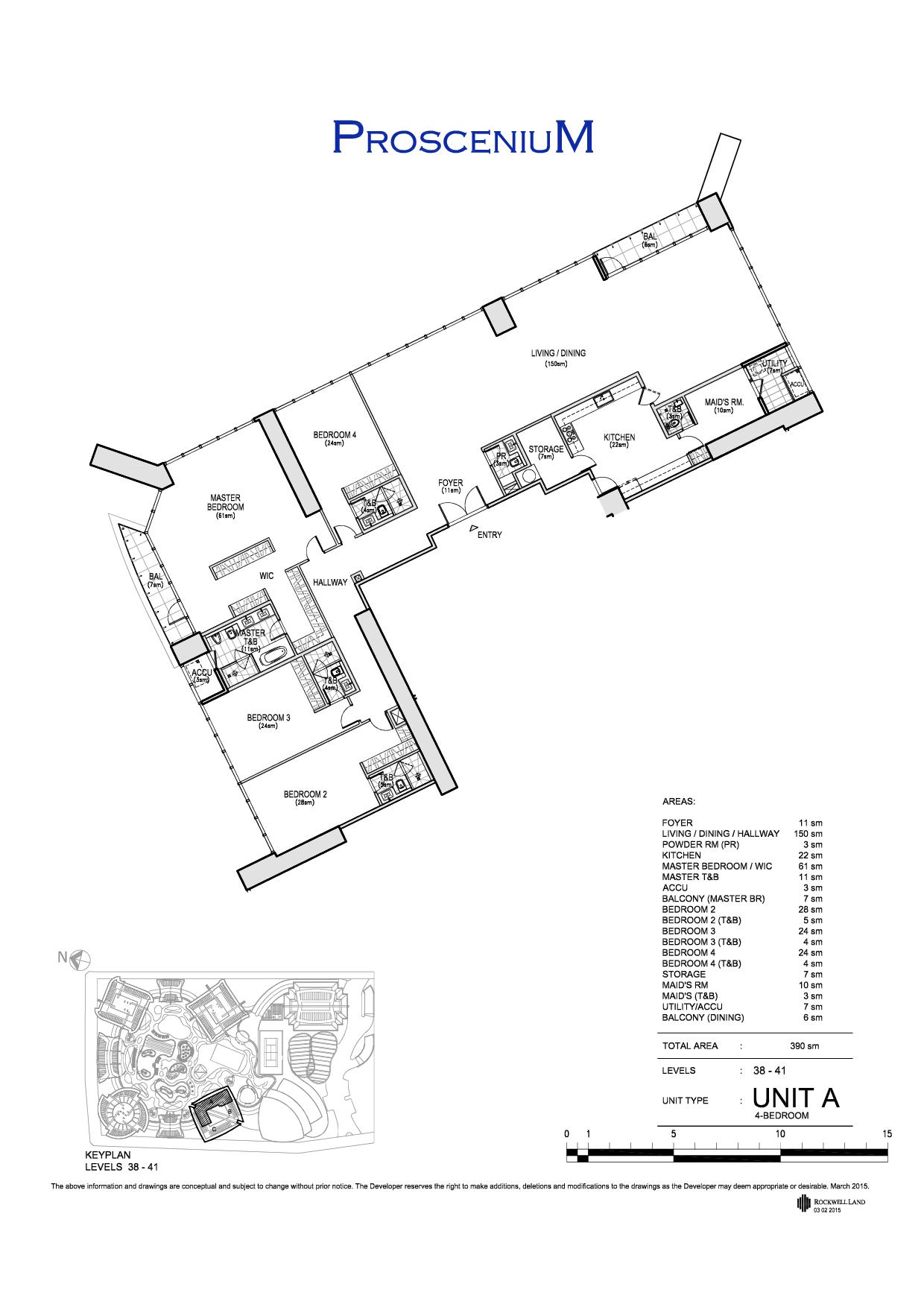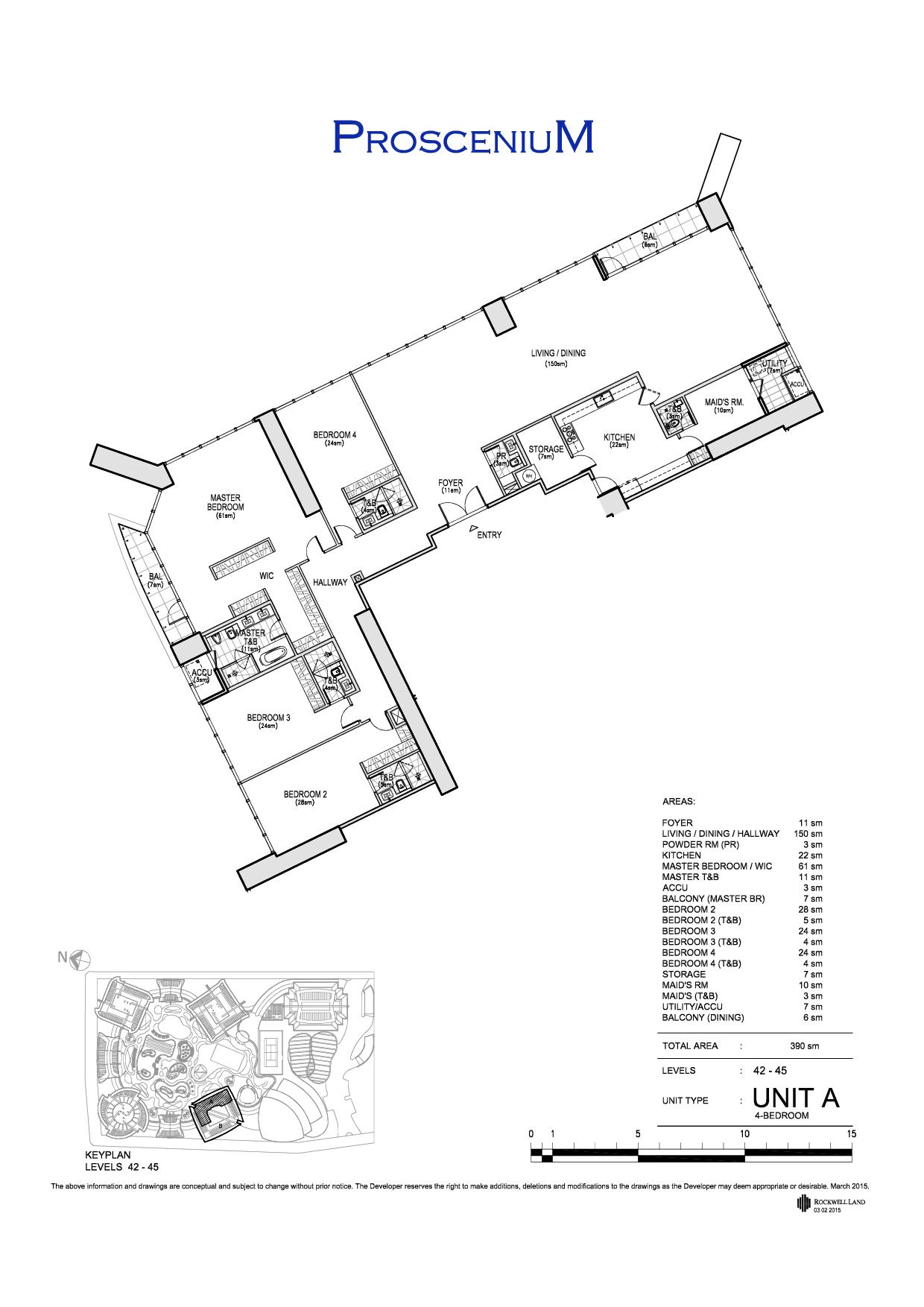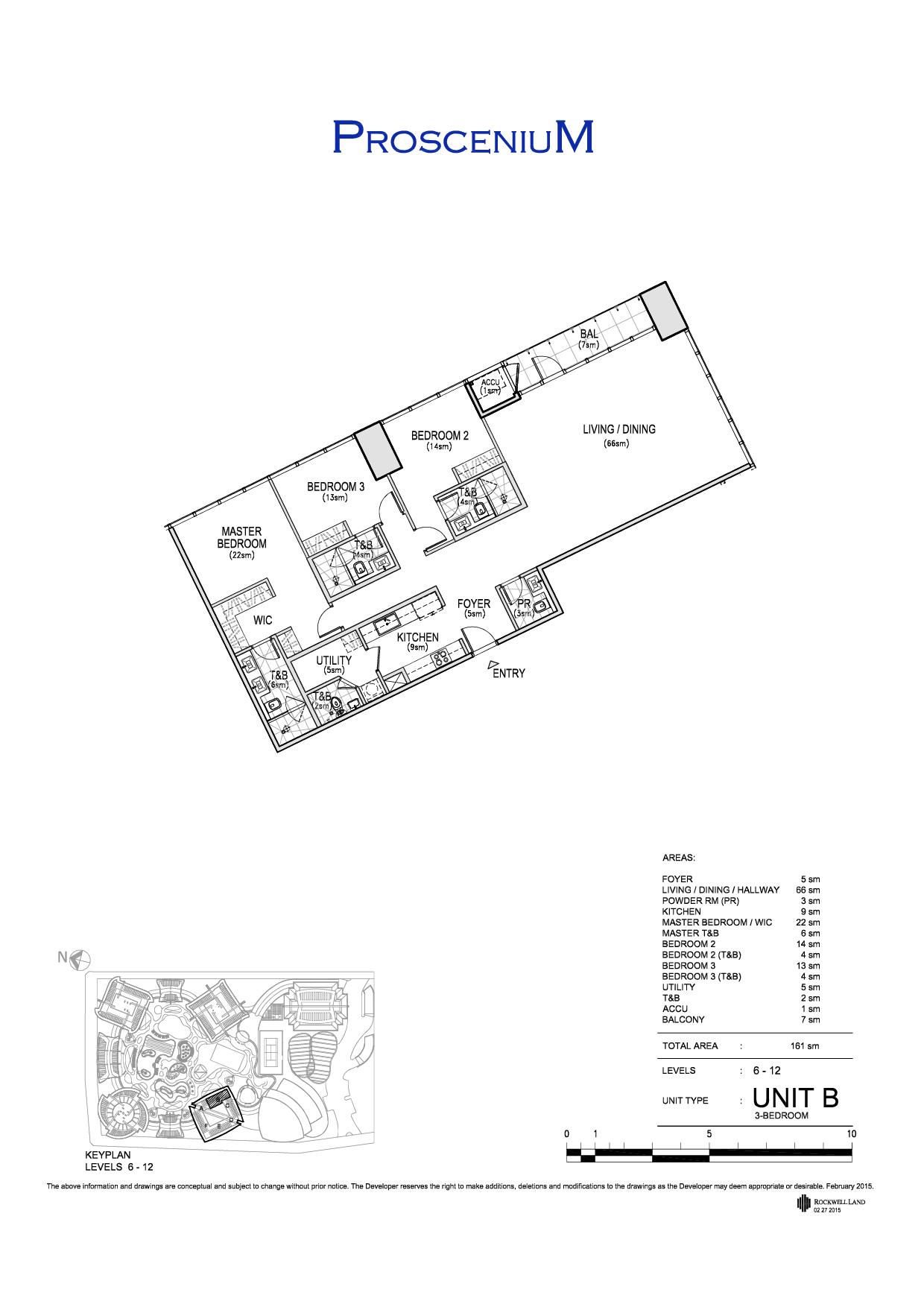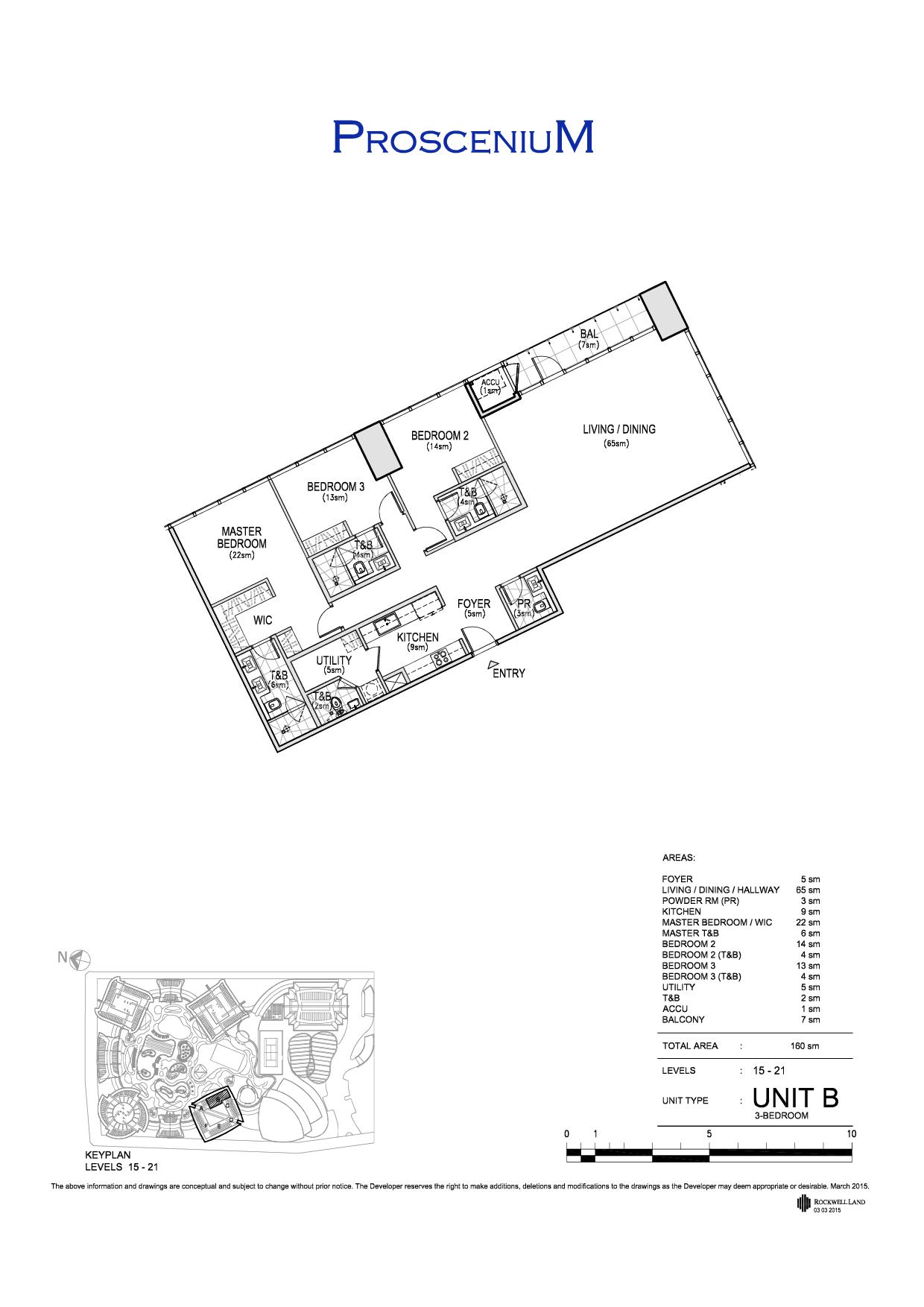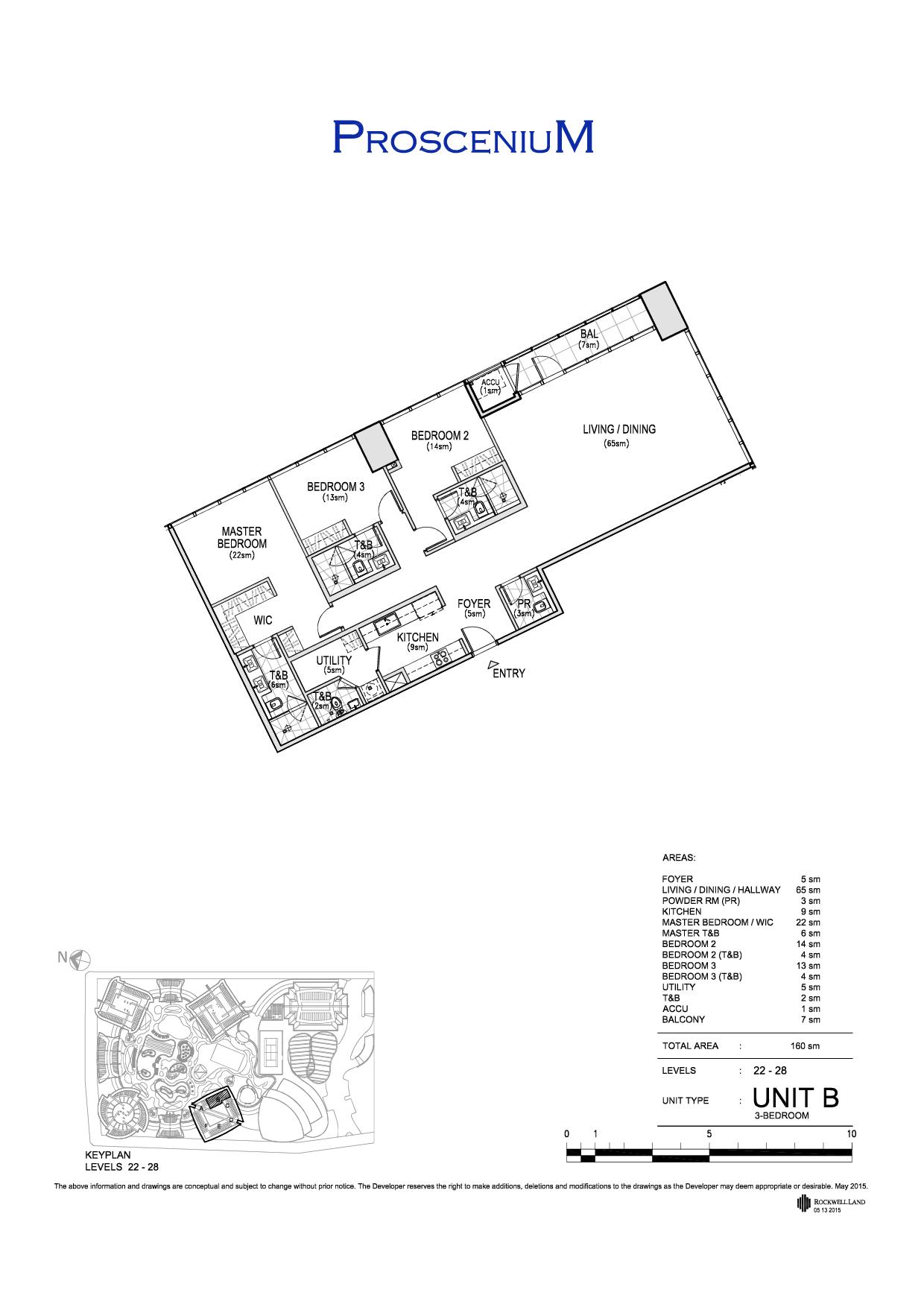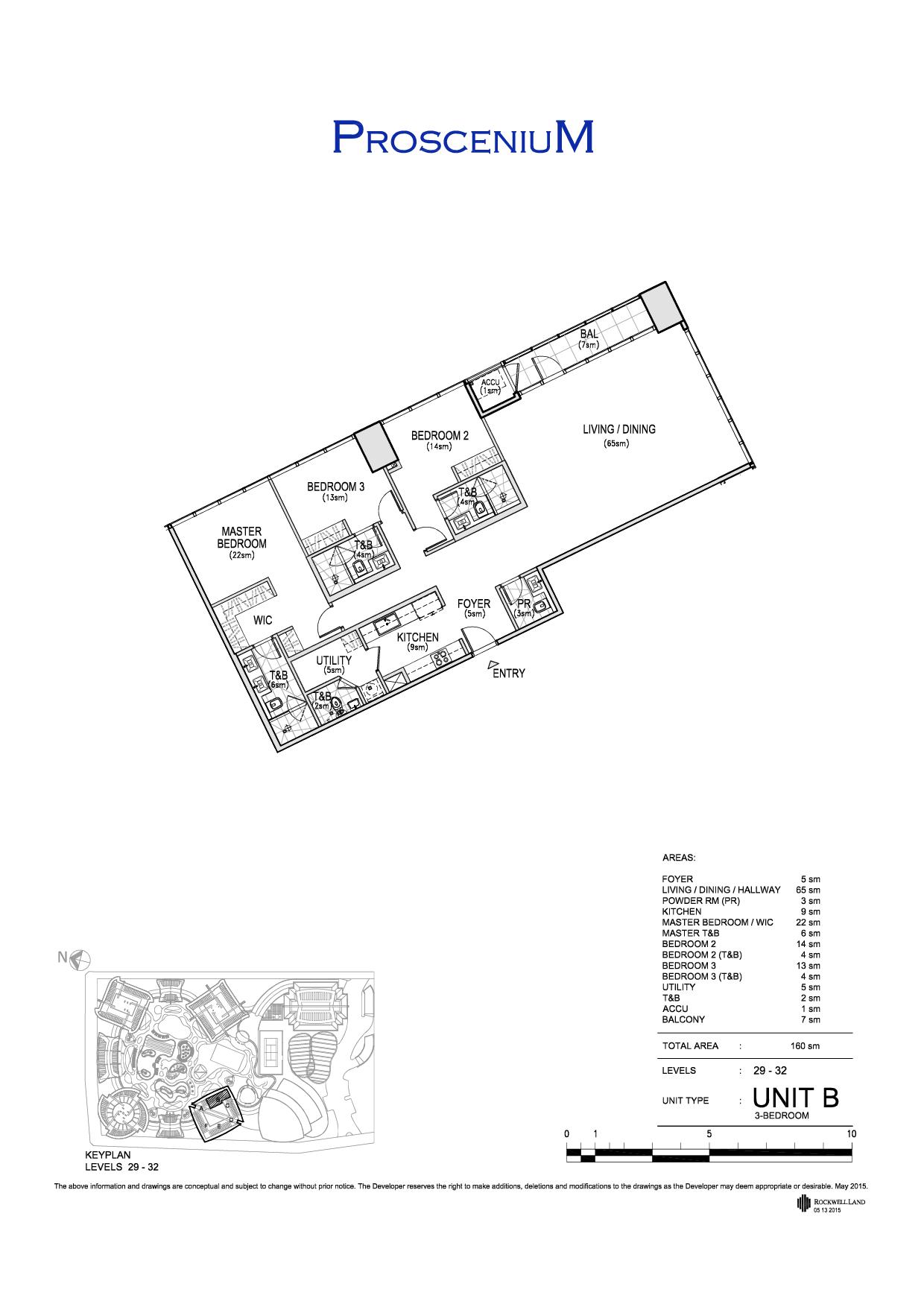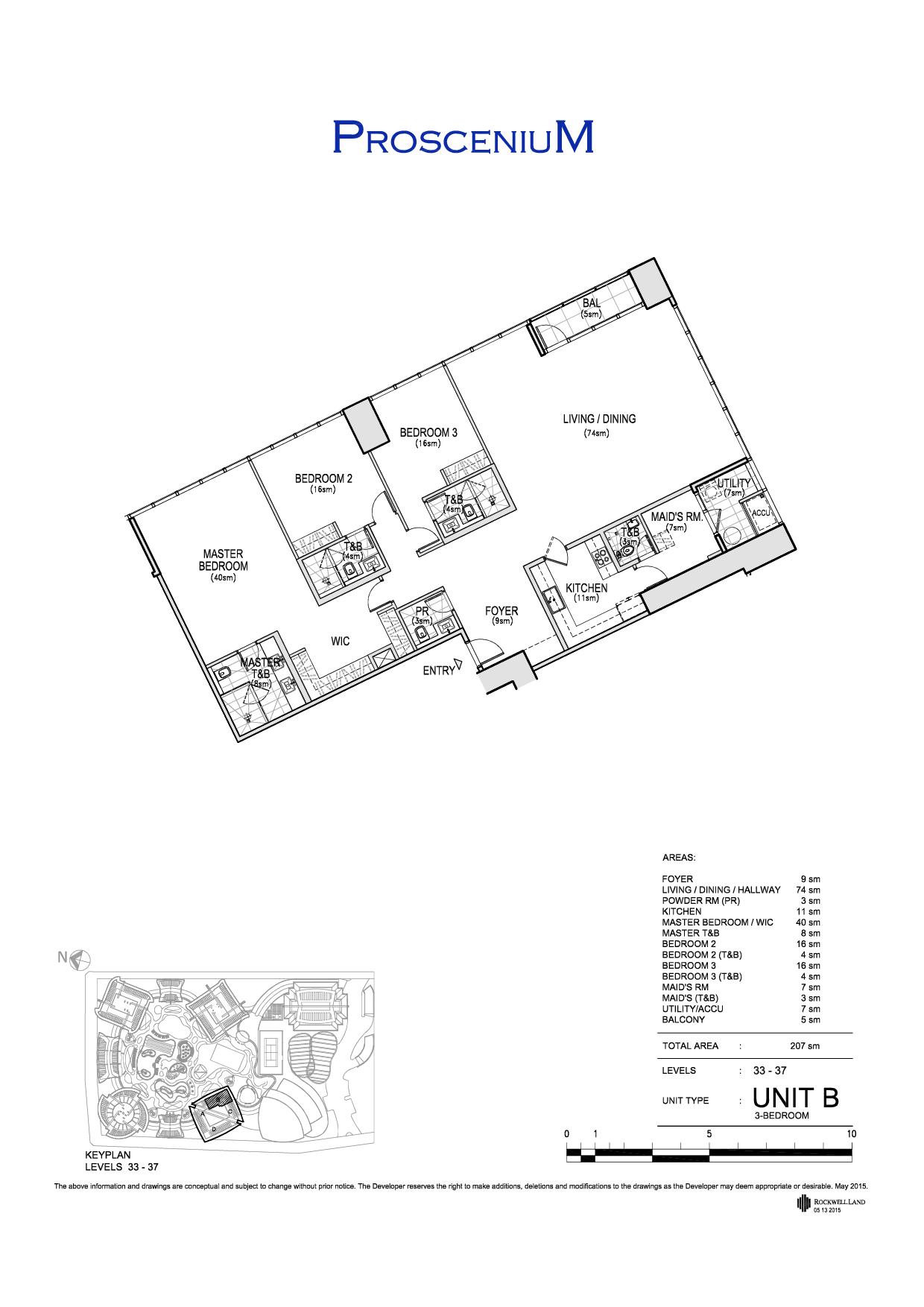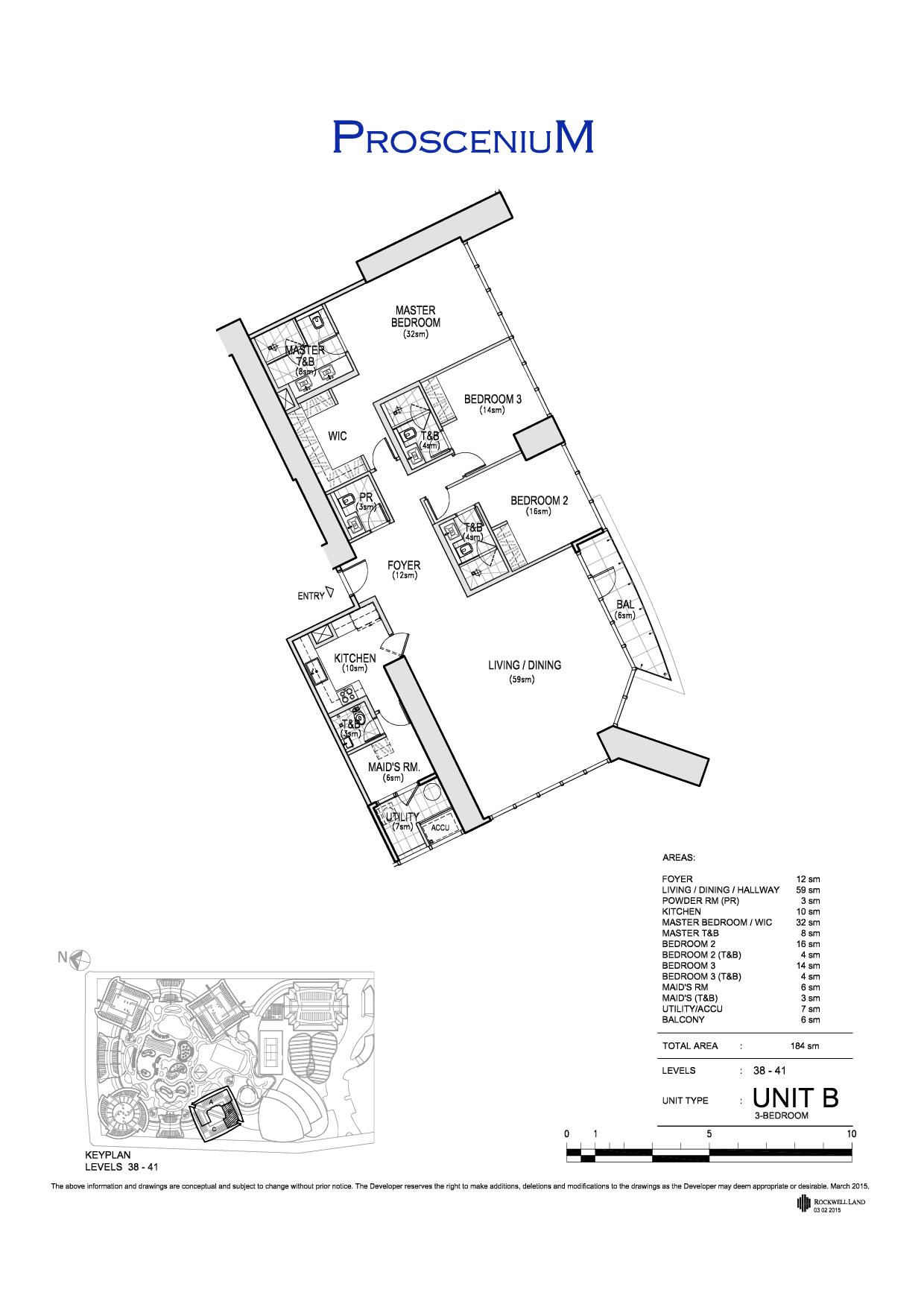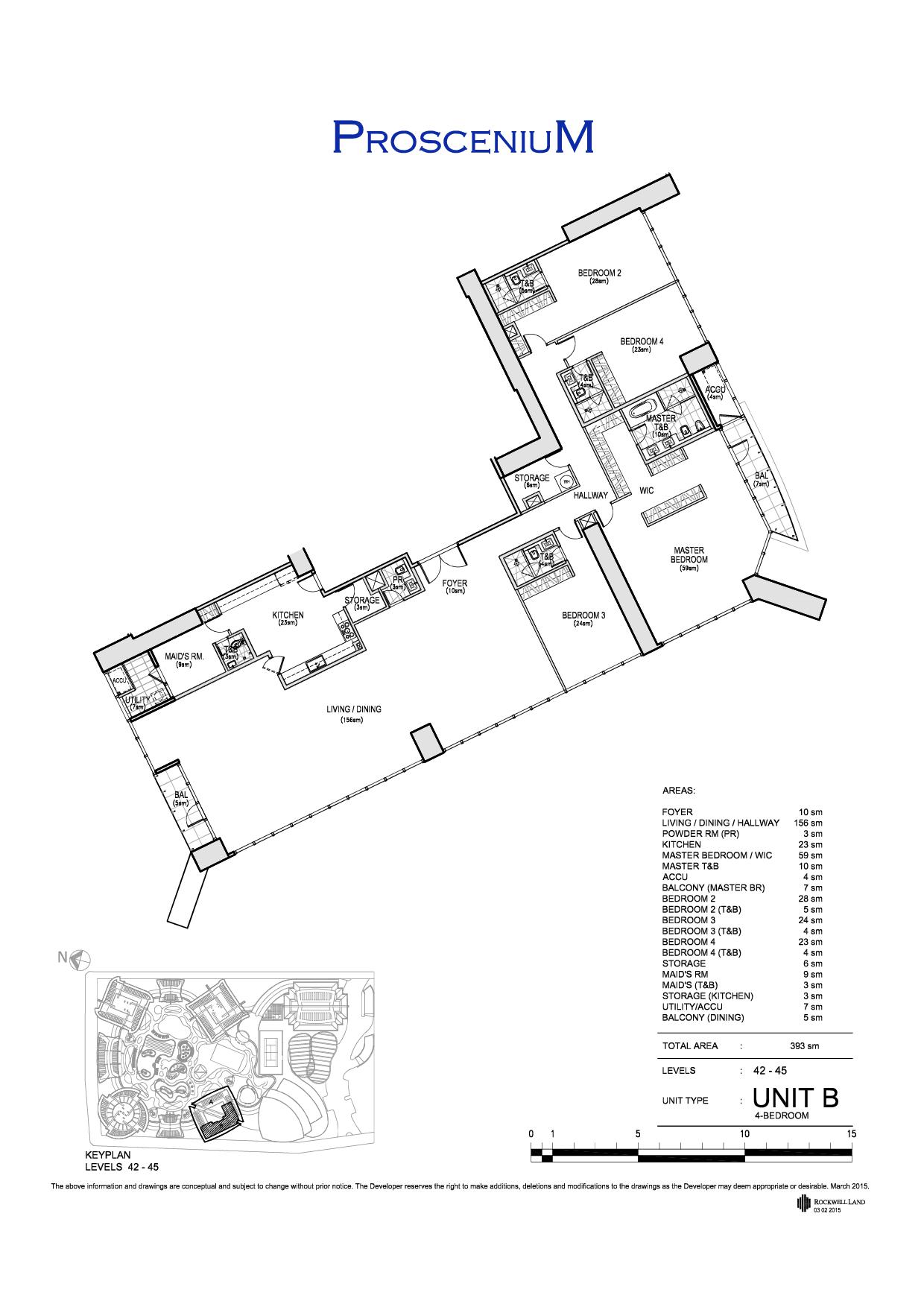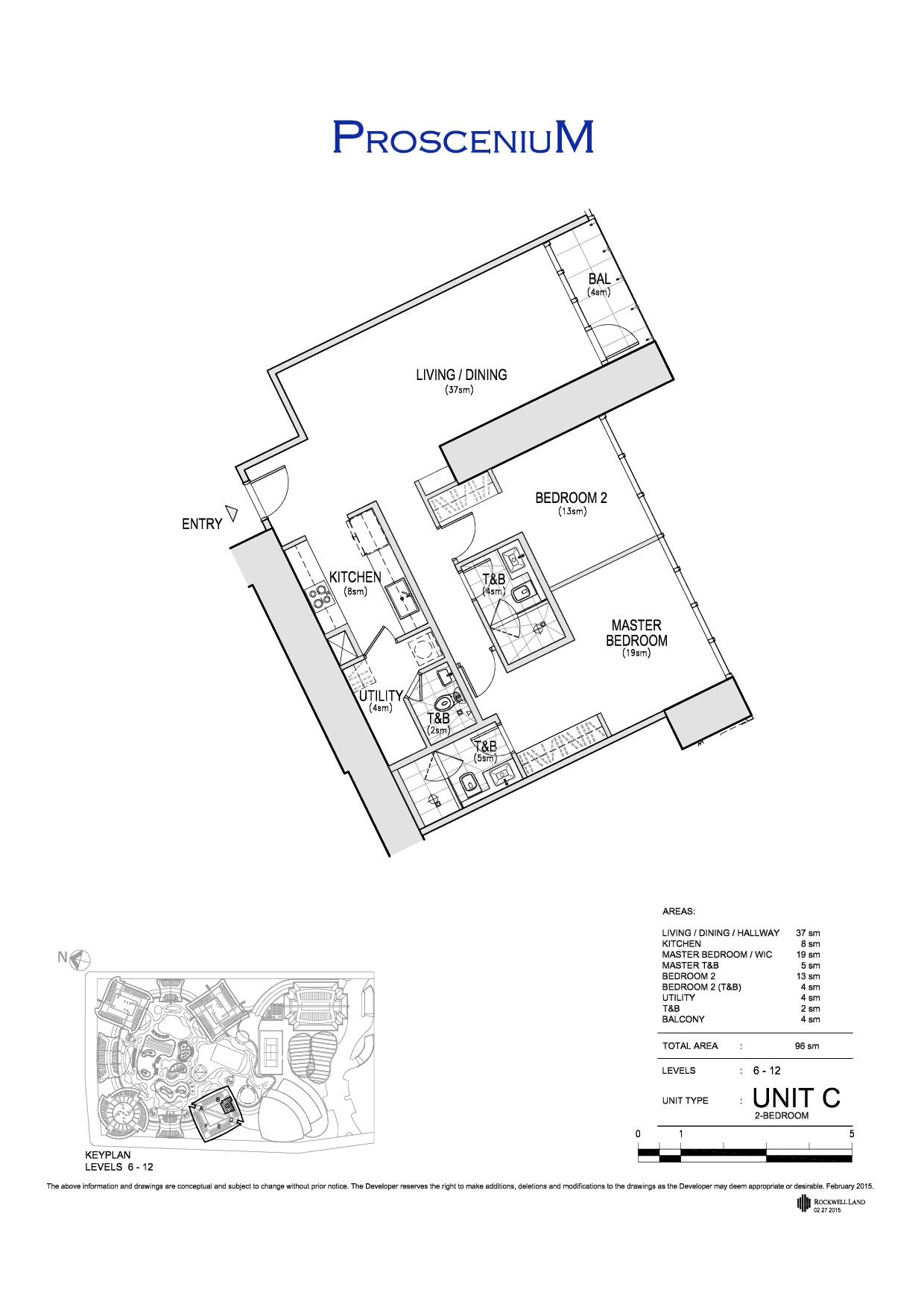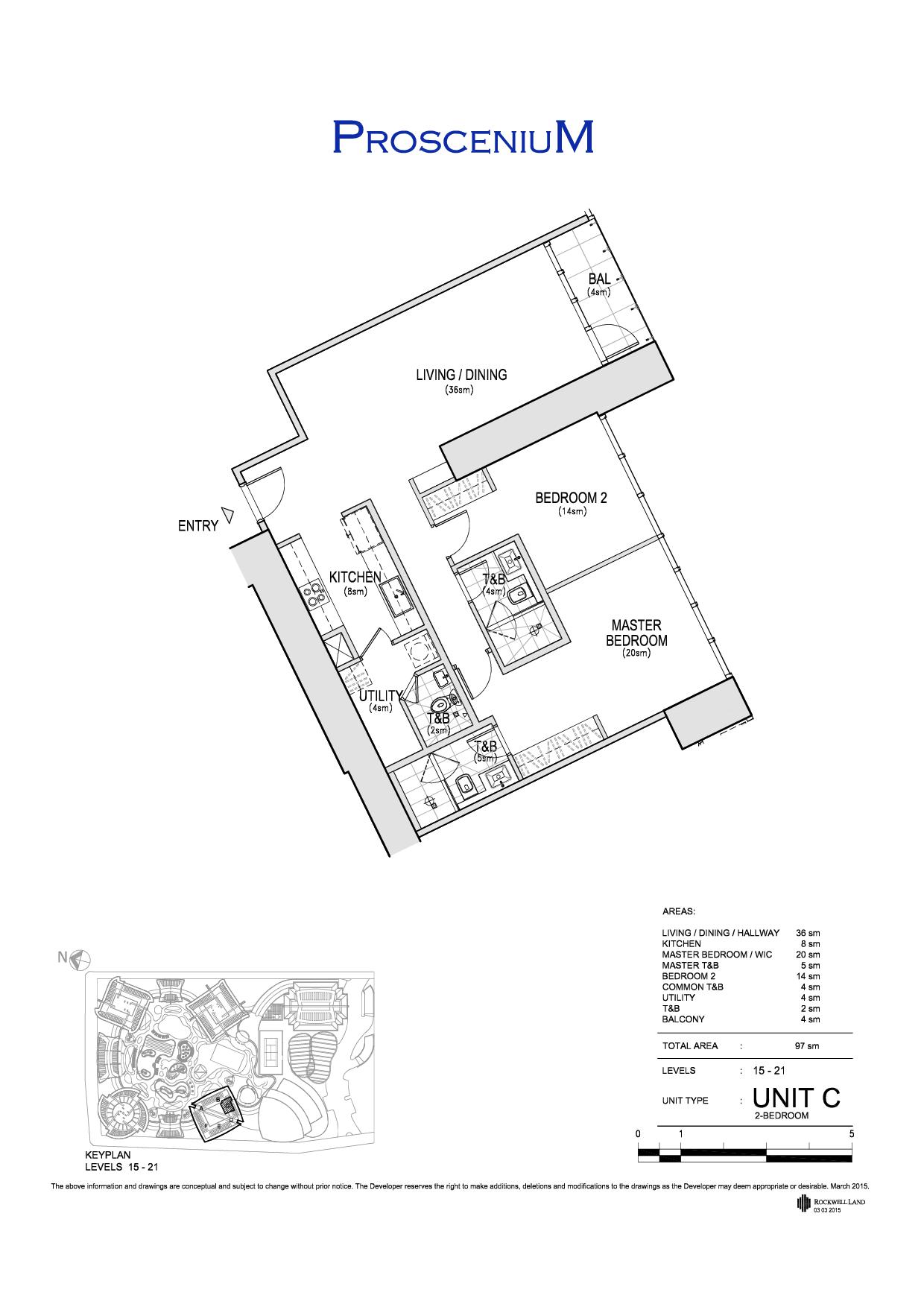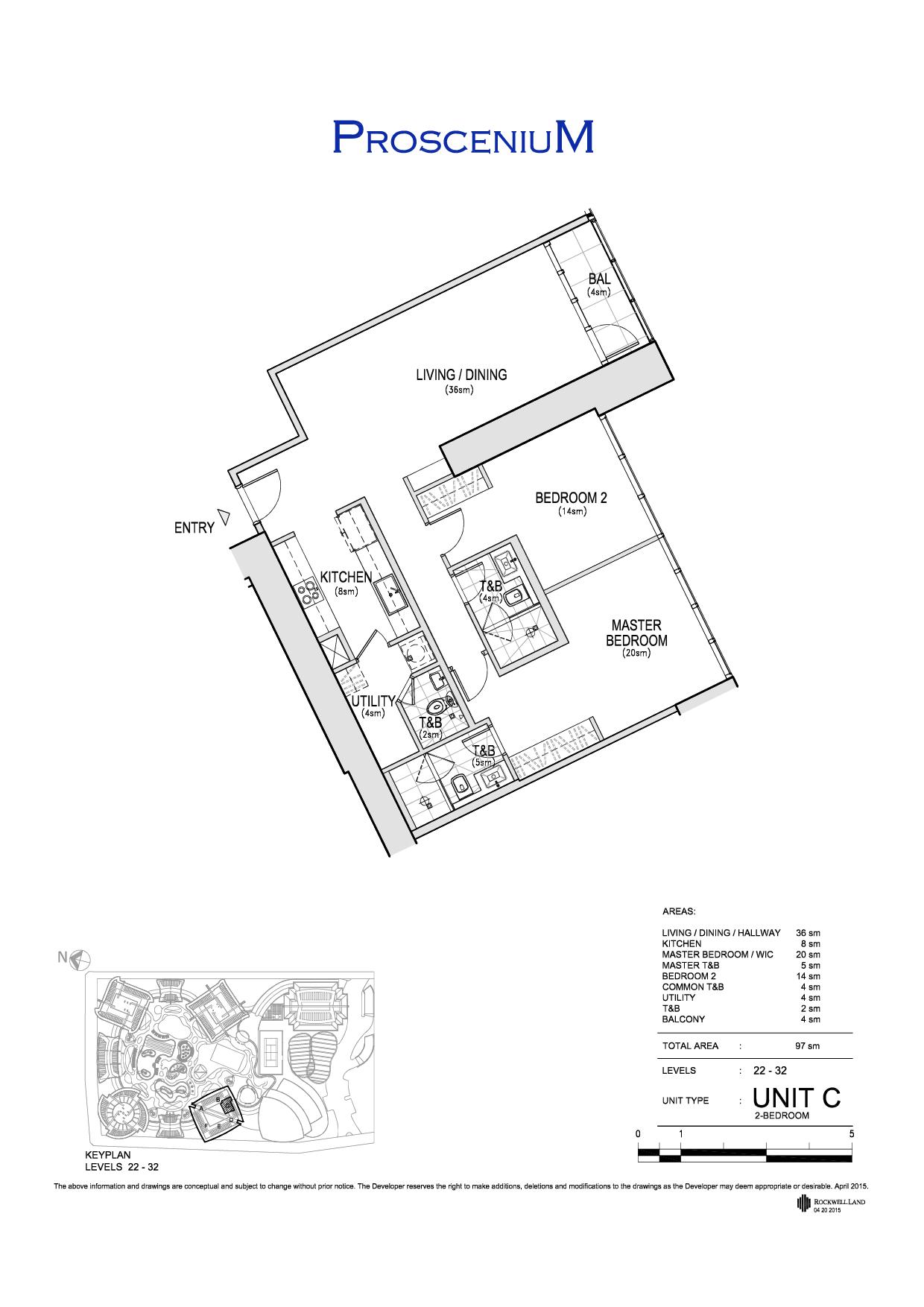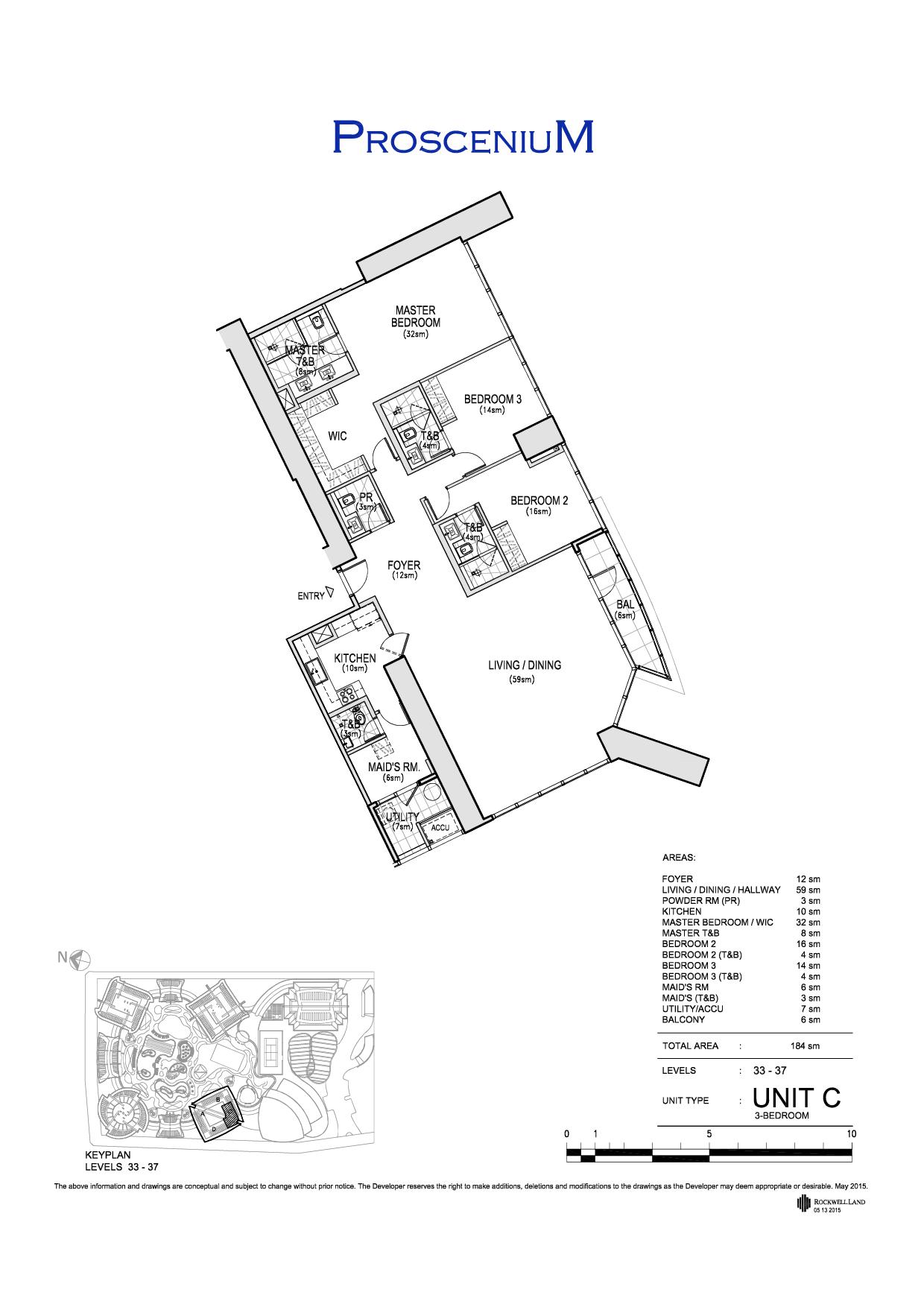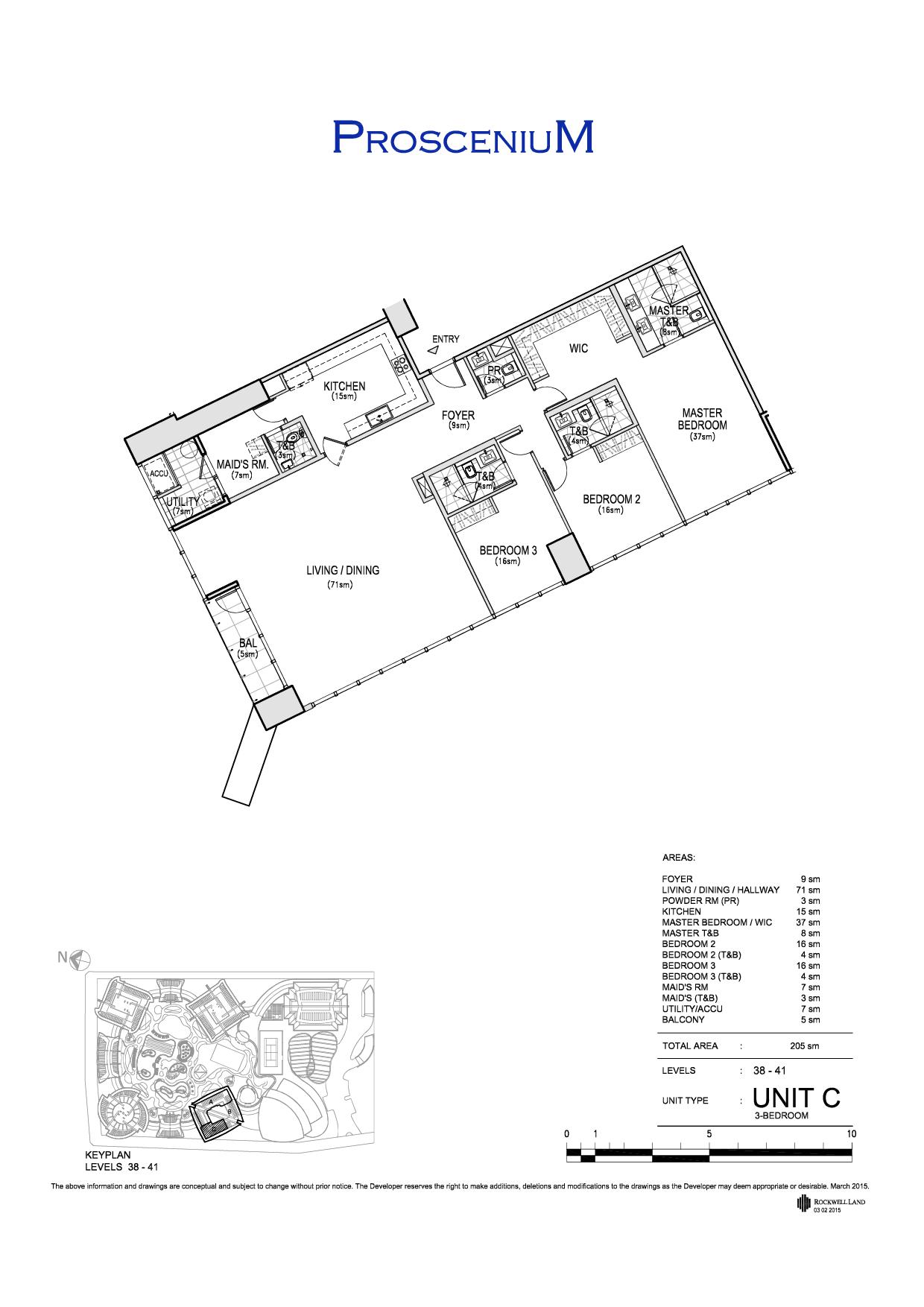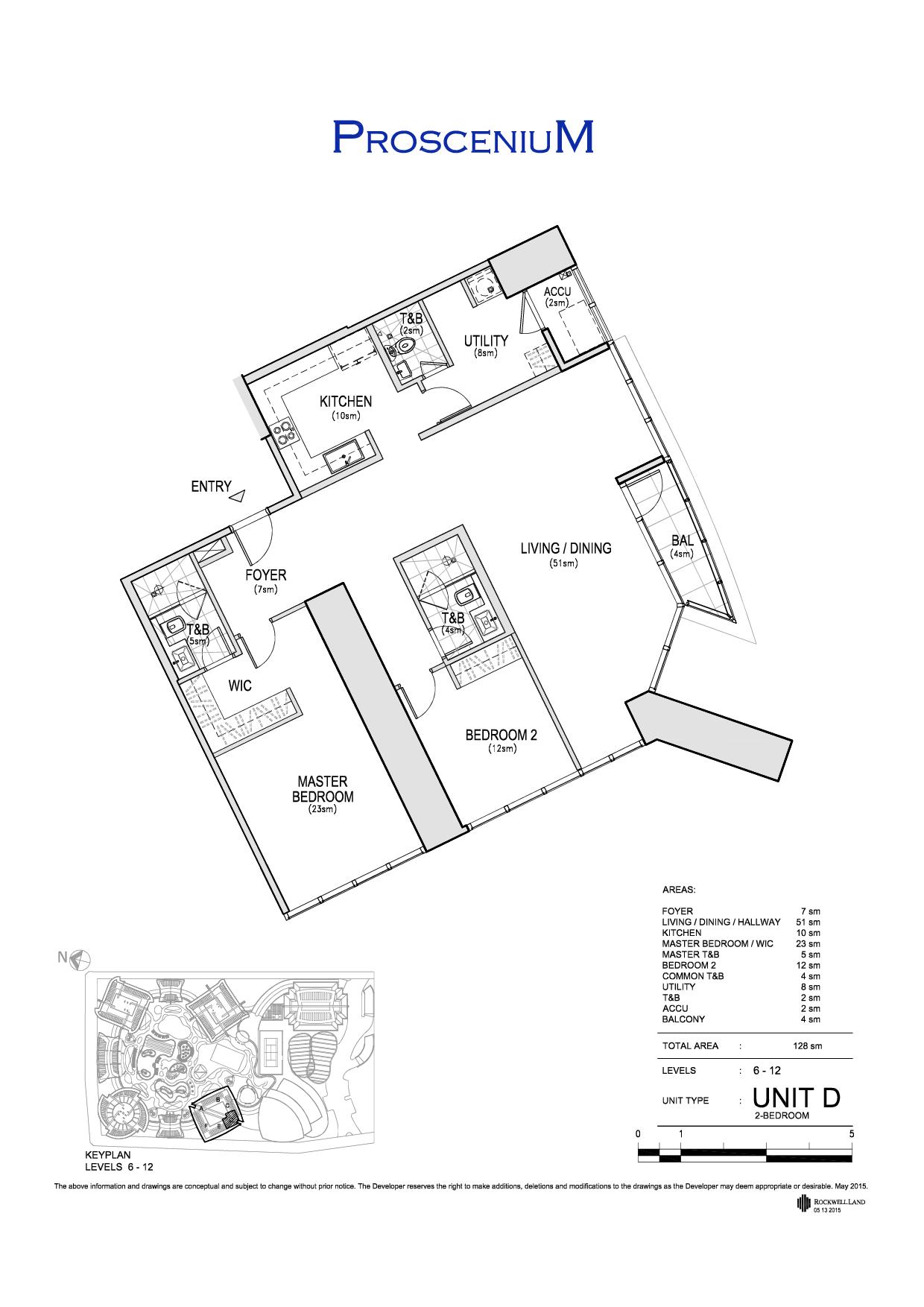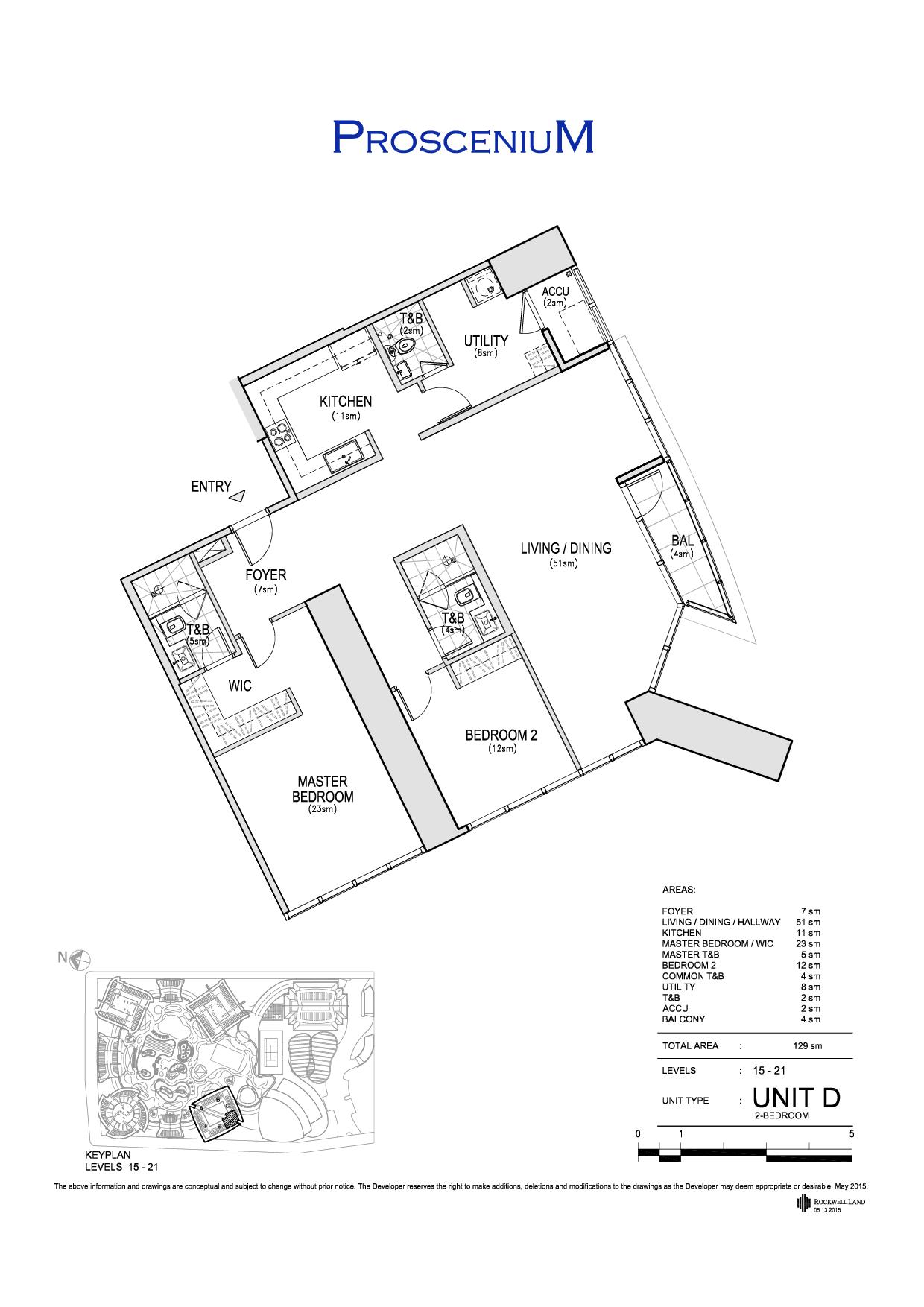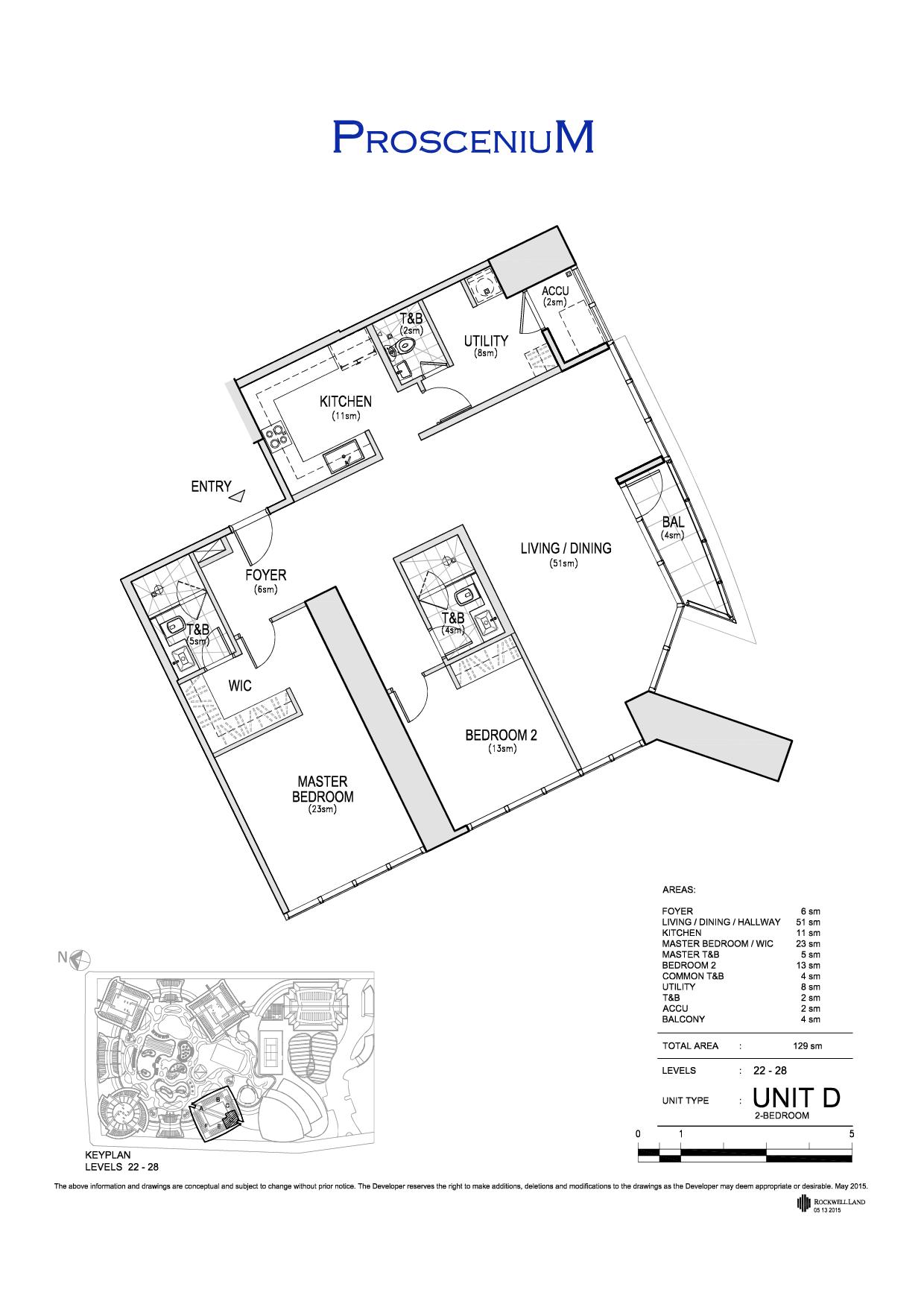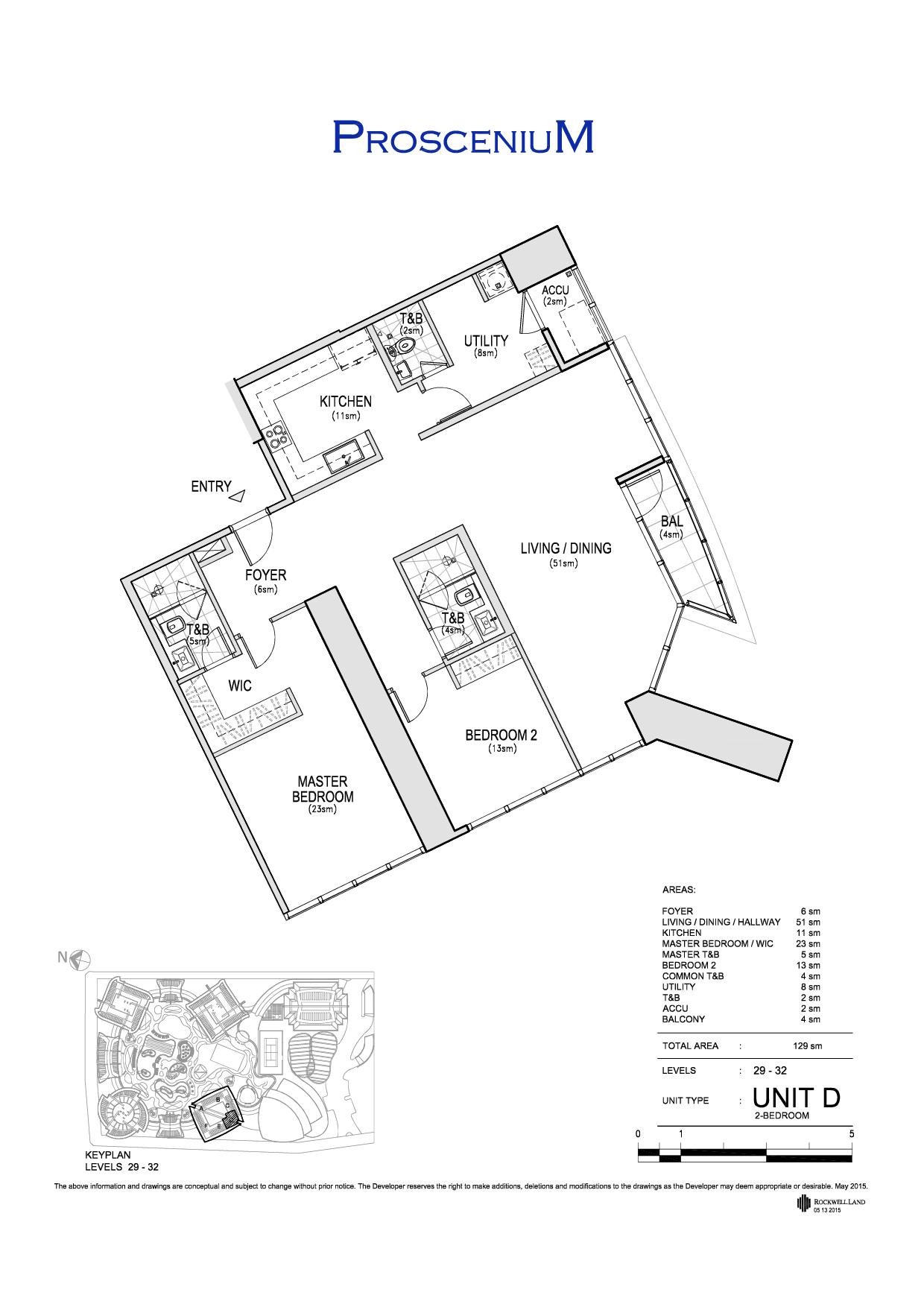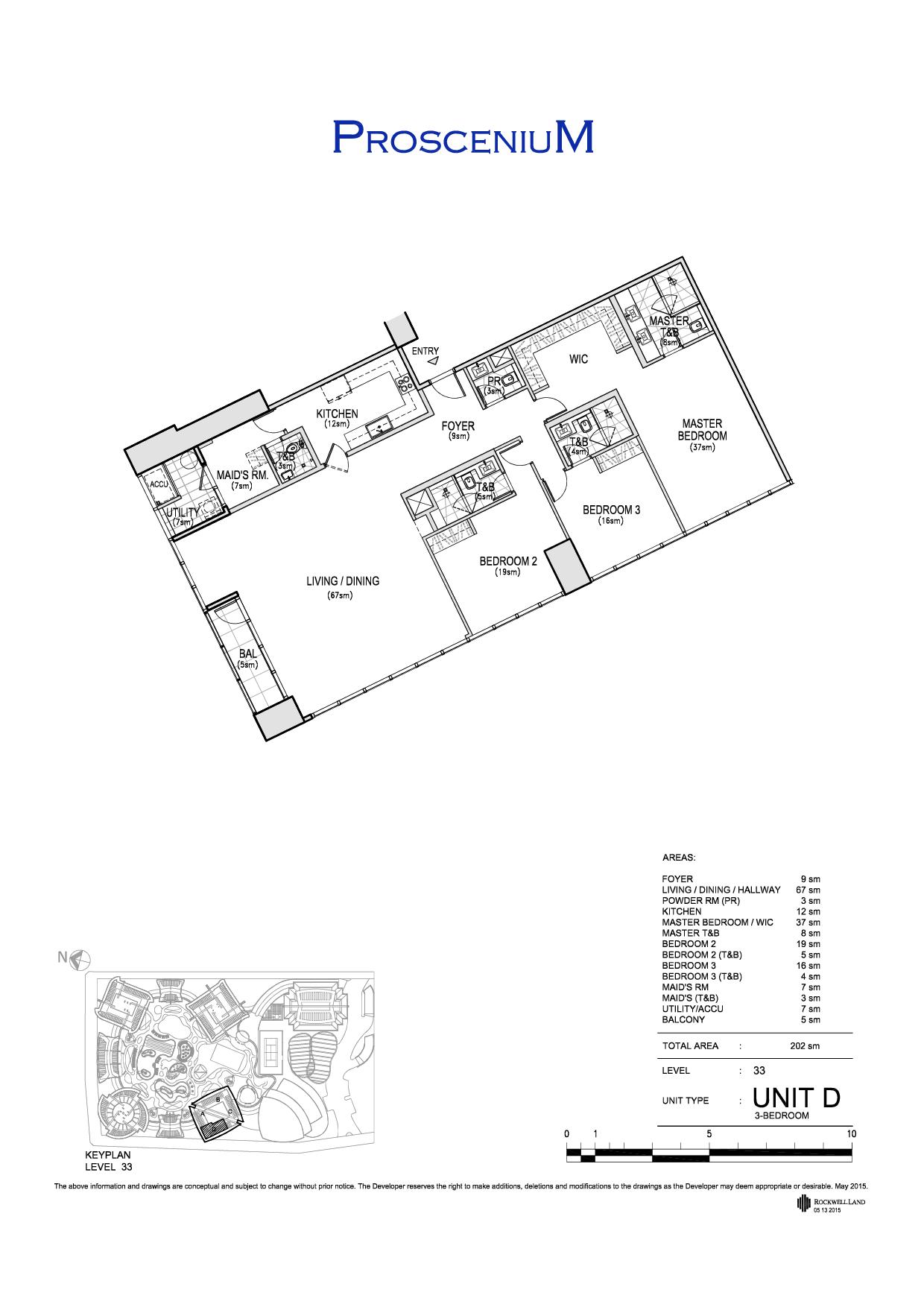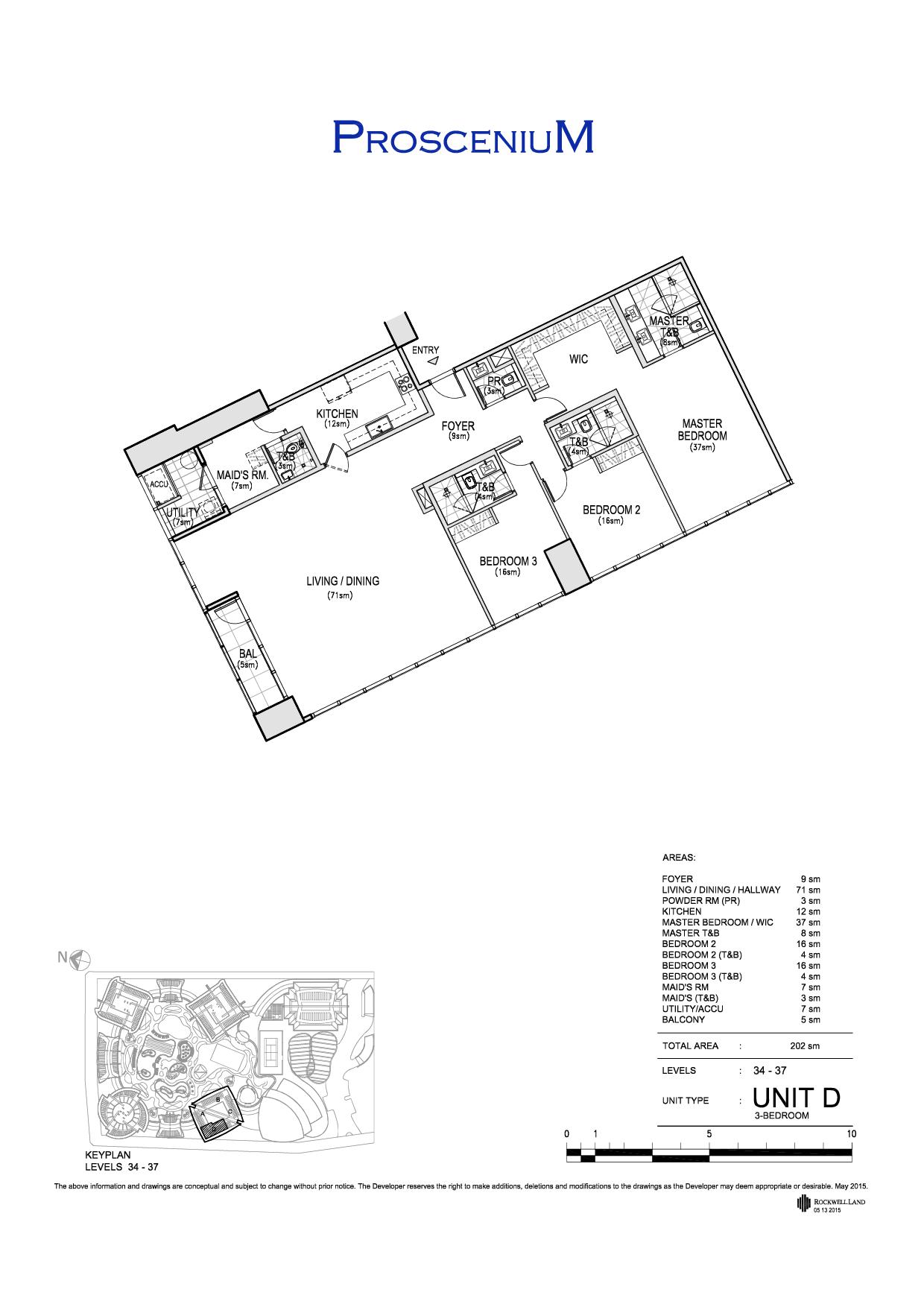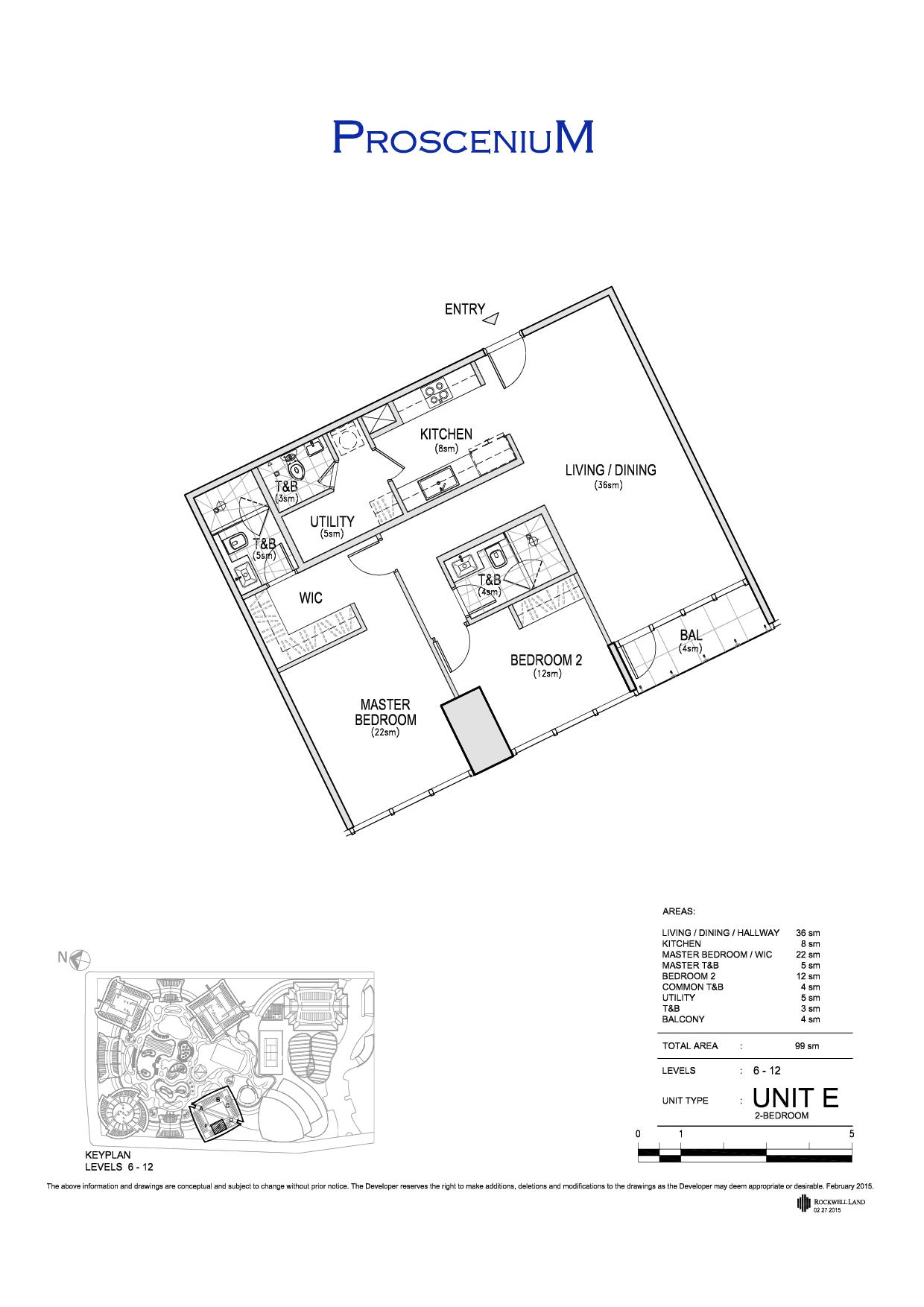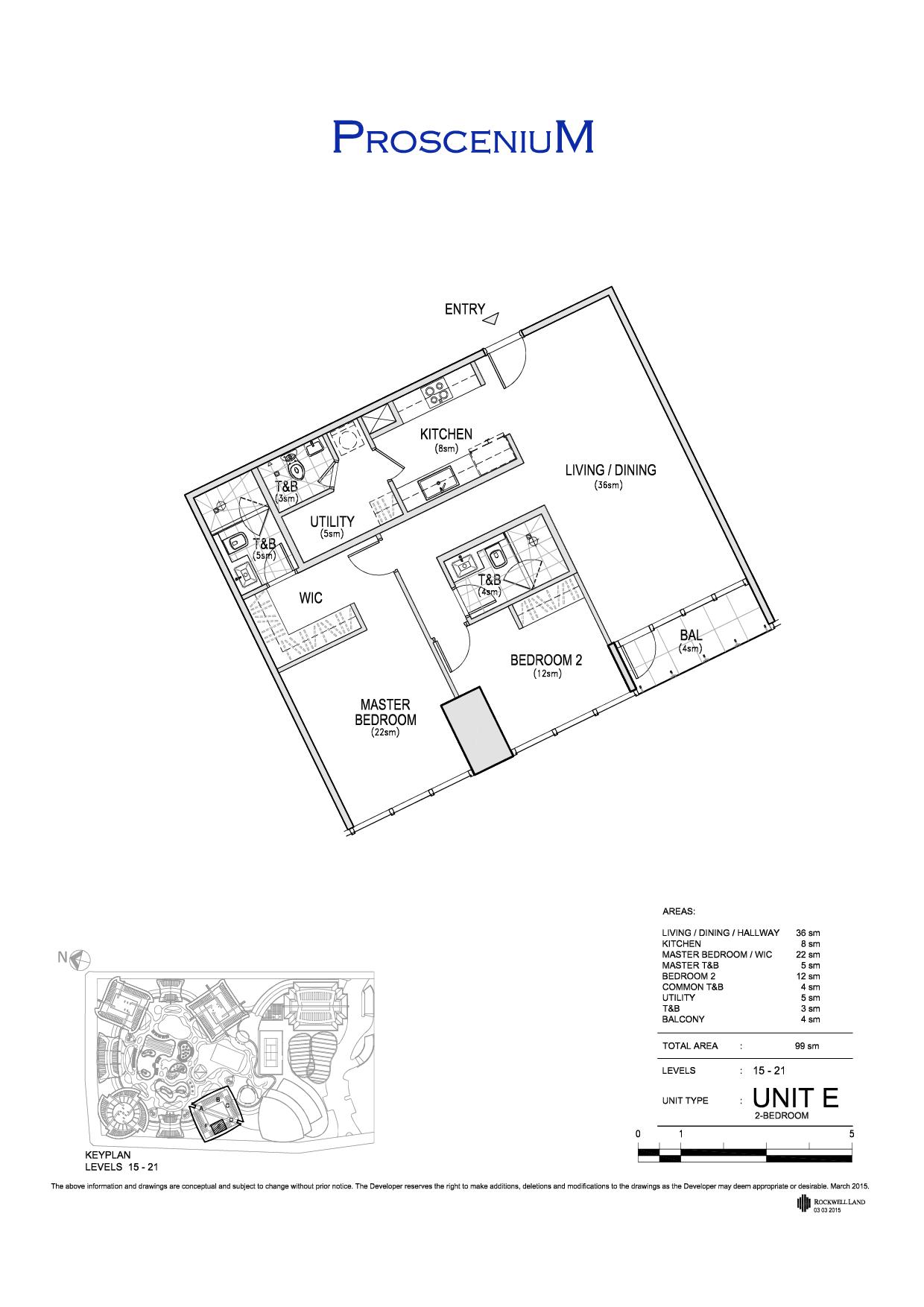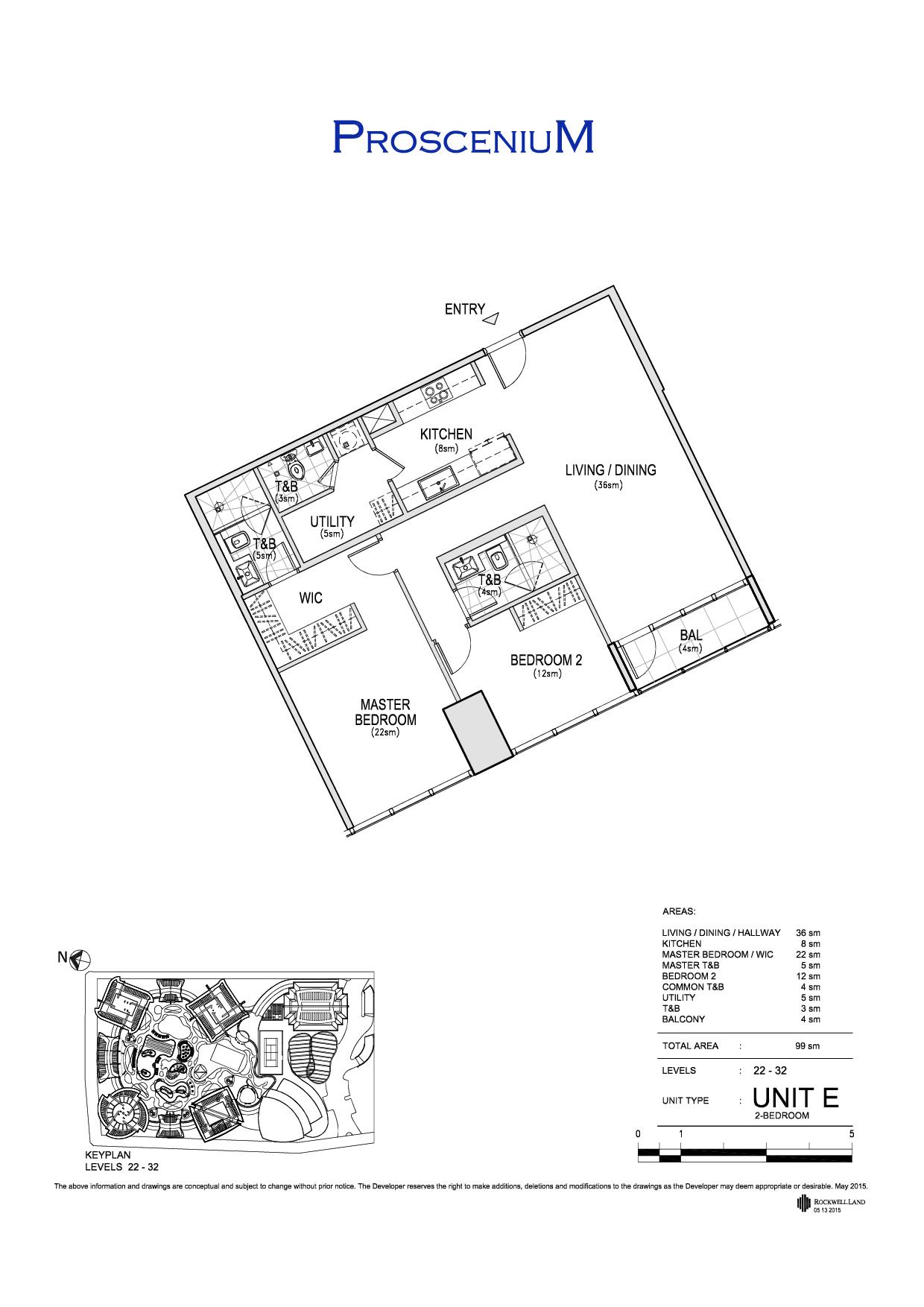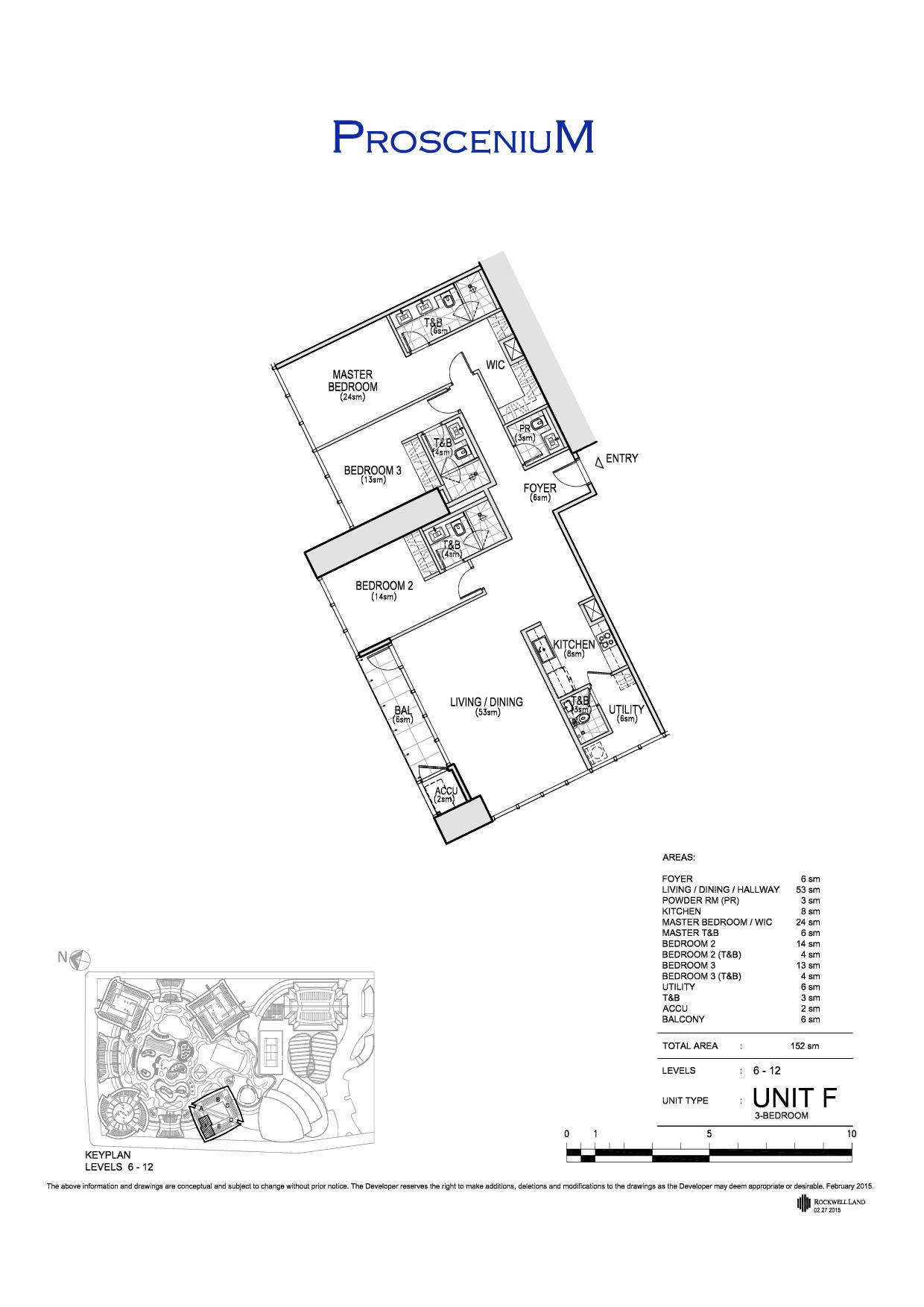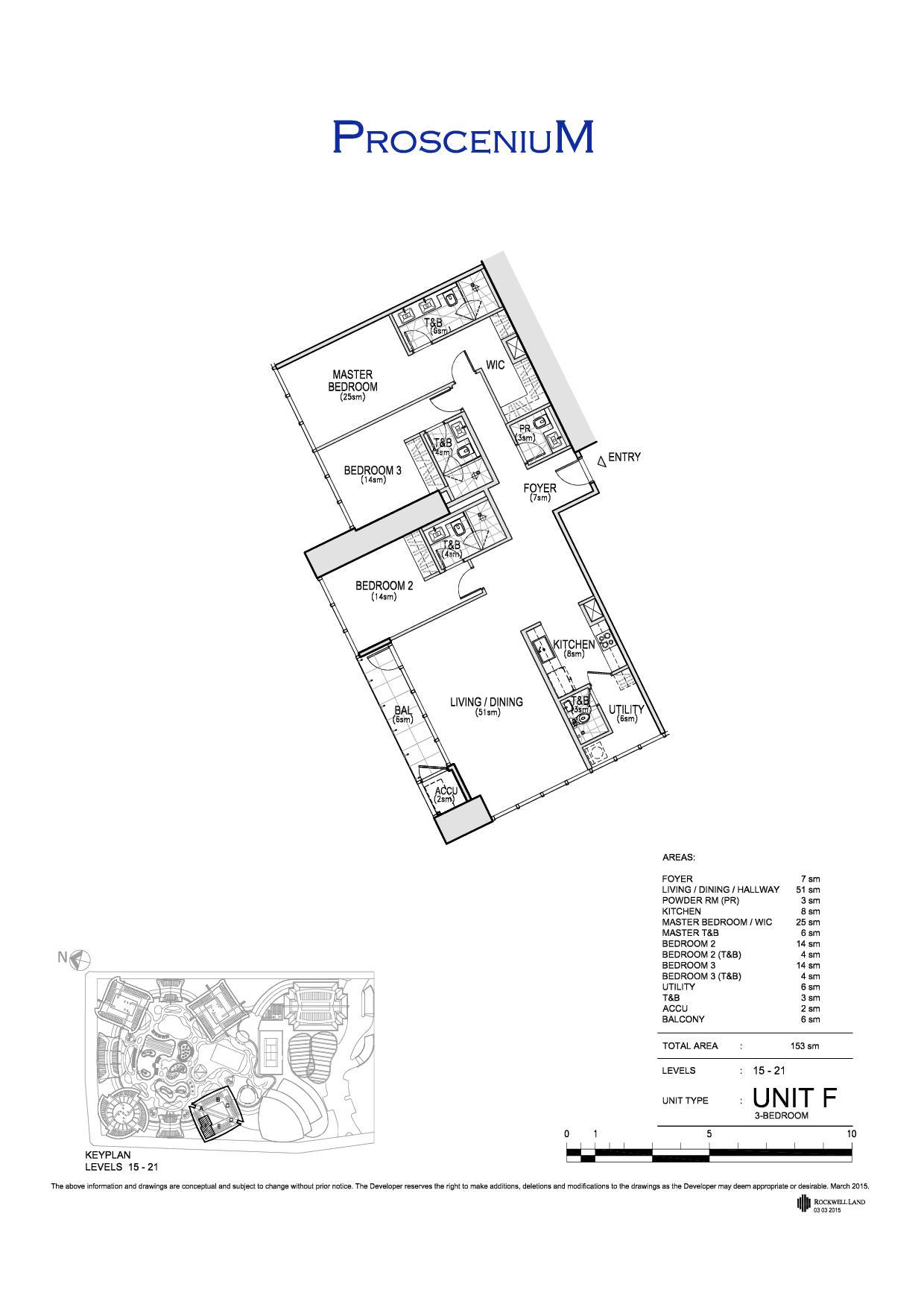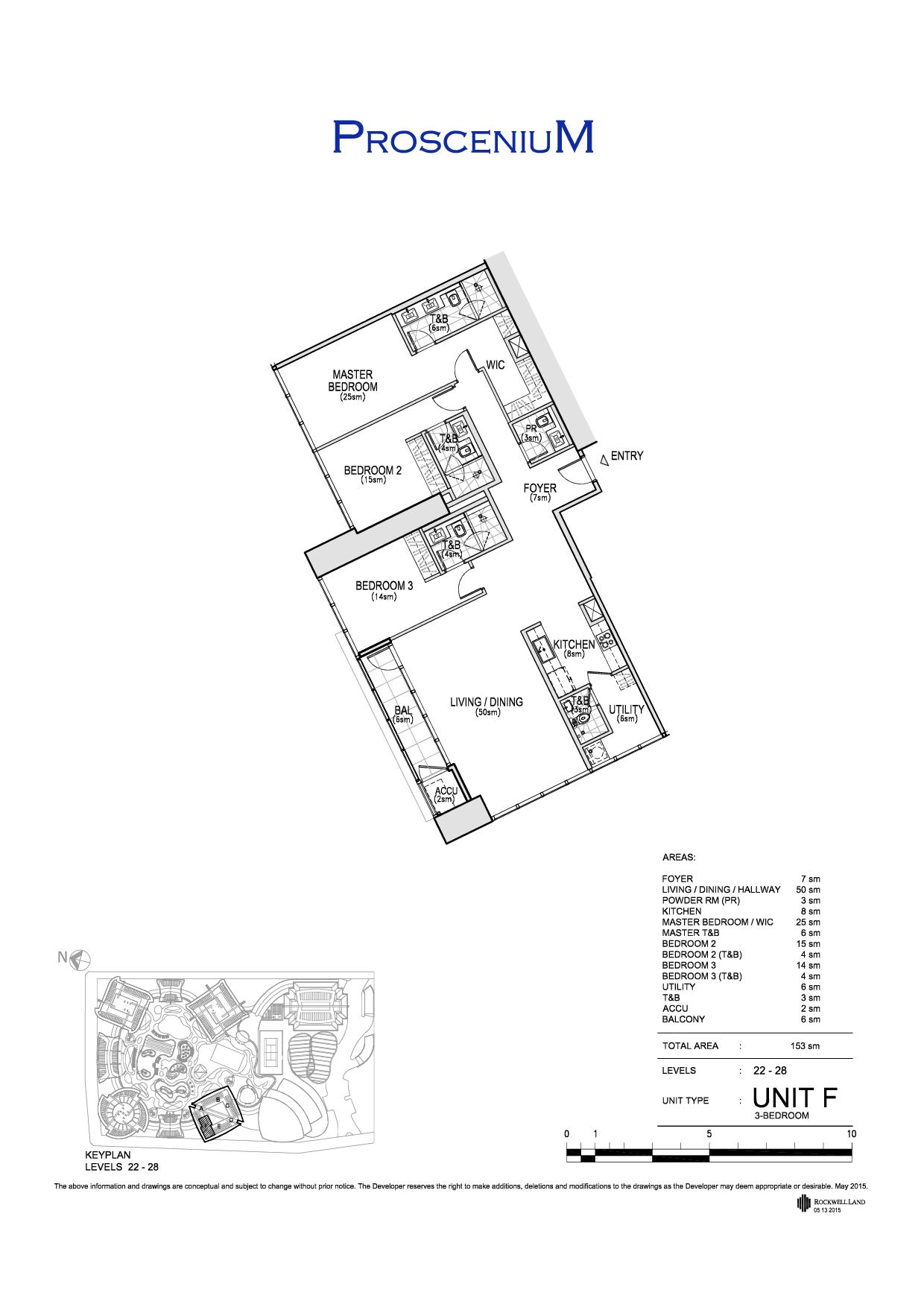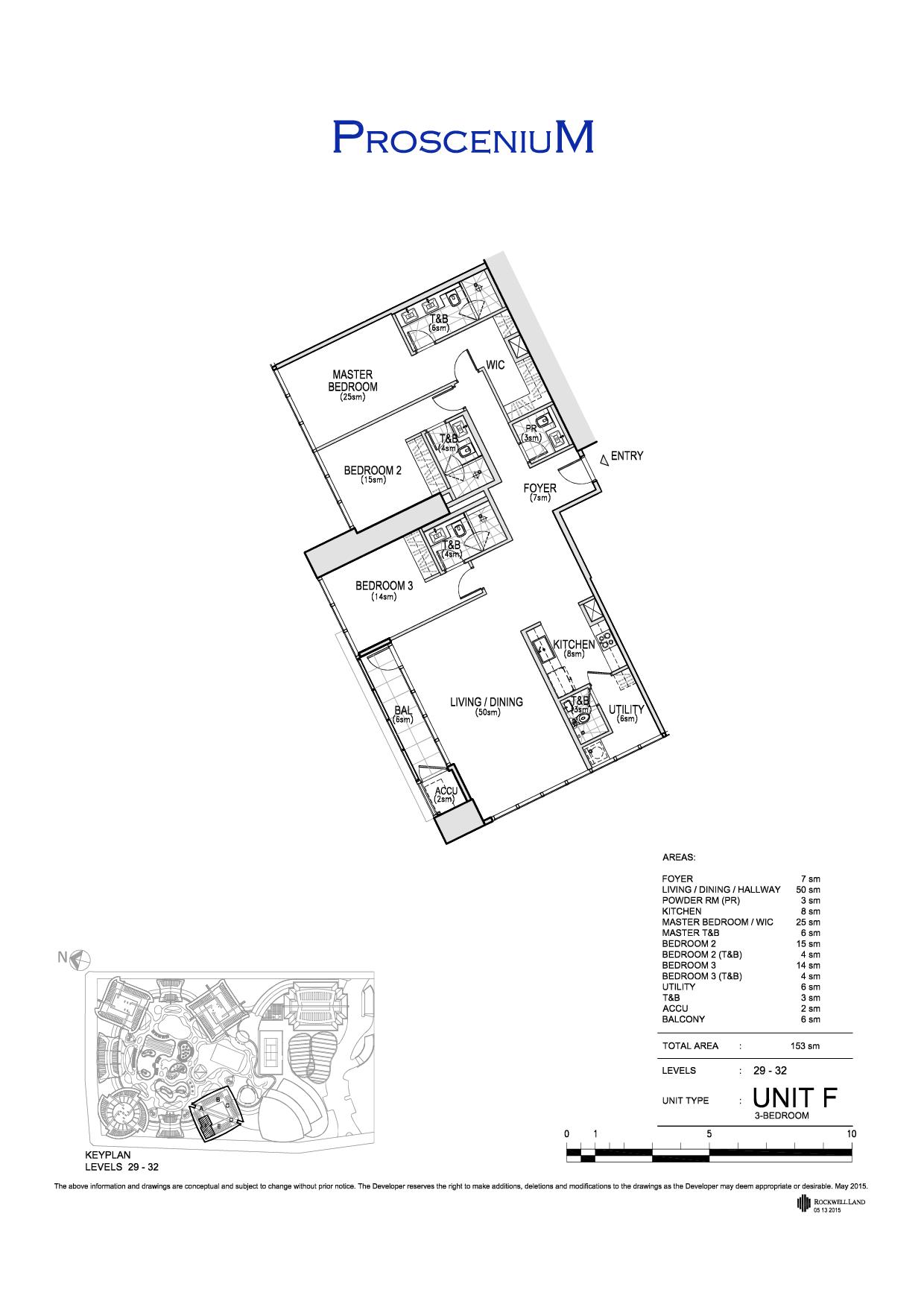 THE PROSCENIUM RESIDENCES

The Proscenium Residences is the fifth residential tower to rise at the Proscenium, offering prime living spaces ranging from studios to three-bedroom units.